'The Pioneer Woman': Ree Drummond's Chicken Quesadilla Recipe Is Ready in Just 16 Minutes
Ree Drummond's 16 minute meals may be short on time but the recipes never skimp on flavor. The Pioneer Woman star's chicken jalapeno popper quesadilla is an easy dinner option that's a spicy favorite.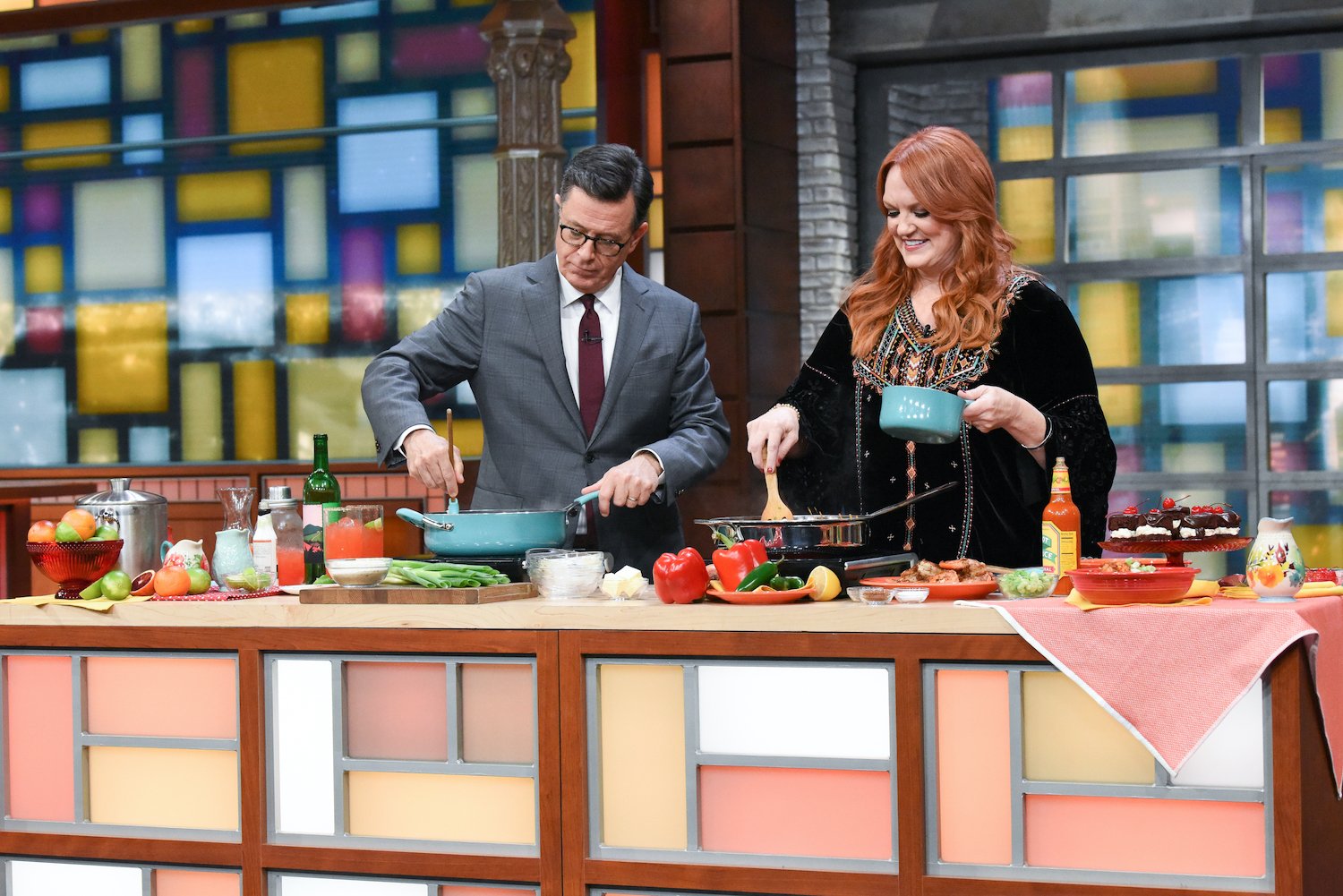 Ree Drummond's chicken jalapeno popper quesadilla is loaded with flavor
Drummond demonstrated how to make her chicken jalapeno popper quesadilla on The Pioneer Woman cooking show. She started by frying bacon in a skillet until it was crisp, then placed the bacon on a paper towel-lined plate.
She combined pepper jack cheese, cream cheese, cayenne pepper, and cumin in a bowl, then spread it onto one tortilla and added shredded rotisserie chicken as well as cut jalapenos.
To cook the quesadillas, Drummond added butter to a bit of bacon grease that was left in the pan, heating it until it was sizzling, then placed the loaded tortilla in the pan. She crumbled the bacon over the top. "This is basically a deconstructed jalapeno popper in quesadilla form," Drummond explained.
She topped it with another tortilla, then flipped the whole thing over when the first side was golden brown.
Once she cooked both sides, The Pioneer Woman star removed the quesadilla from the pan and placed it on a cutting board, sliced it into pie-shaped pieces and topped it with a sprinkle of cilantro.
"You can serve this with sour cream if you want to," she noted.
You can find the full recipe on the Food Network website.
Ree Drummond has a simple chicken quesadilla recipe too
Drummond also has a recipe for chicken quesadillas that she wrote about in a 2014 blog post on The Pioneer Woman website. "Chicken quesadillas are absolutely a go-to recipe in our household," she wrote. "Such a simple recipe, but always delicious results. And always very, very family-friendly."
When she demonstrated how to make the recipe on her cooking show, Drummond explained, "It's a no-brainer, really fast recipe, and my entire family loves them."
She sprinkled taco seasoning over boneless, skinless chicken breasts then cooked them in a skillet over medium to medium-high heat until they were cooked through. "I love quesadillas," she explained. "They're the perfect 16 minute meal because you can basically use whatever you've got on hand."
She sliced onion and pepper, then cooked them in the skillet until they were brown and removed them from the pan. Then she heated butter in the skillet over medium heat and placed a tortilla in the pan, topping it with shredded cheese, onions, peppers, chicken, hot sauce, and another layer of cheese. She topped it with another tortilla, cooking it until golden, then flipped the quesadilla to cook the other side.
The Pioneer Woman star serves the quesadilla topped with sour cream, salsa, and "for the adventurous among us, a couple of slices of fresh jalapeno."
Ree Drummond said that she makes many quesadilla variations
Quesadillas can be customized in so many ways and Drummond shared in a 2015 Delish interview that she's definitely made a lot of variations.
When the interviewer asked about her "absolute favorite snacks to have on hand," Drummond shared how quesadillas are perfect because you can change up the ingredients and they can be eaten on the go.
"If it's something I'm cooking, quesadillas," she answered. "I will turn anything into quesadillas — I'll make breakfast ones with sauteed peppers, cheese and scrambled eggs." She said she often wraps them in foil so they can be handed off to someone easily as a portable snack.
RELATED: 'The Pioneer Woman': Ree Drummond's Easy Chicken Tortilla Casserole Is the Perfect Hearty Meal