'The Pioneer Woman': Ree Drummond Said Chickpea Curry Is Her Favorite Pantry Recipe
Ree Drummond makes an easy chickpea curry recipe with items from her pantry. The Pioneer Woman star said it's a perfect go-to meal when you're in a pinch because it's so easy to pull together.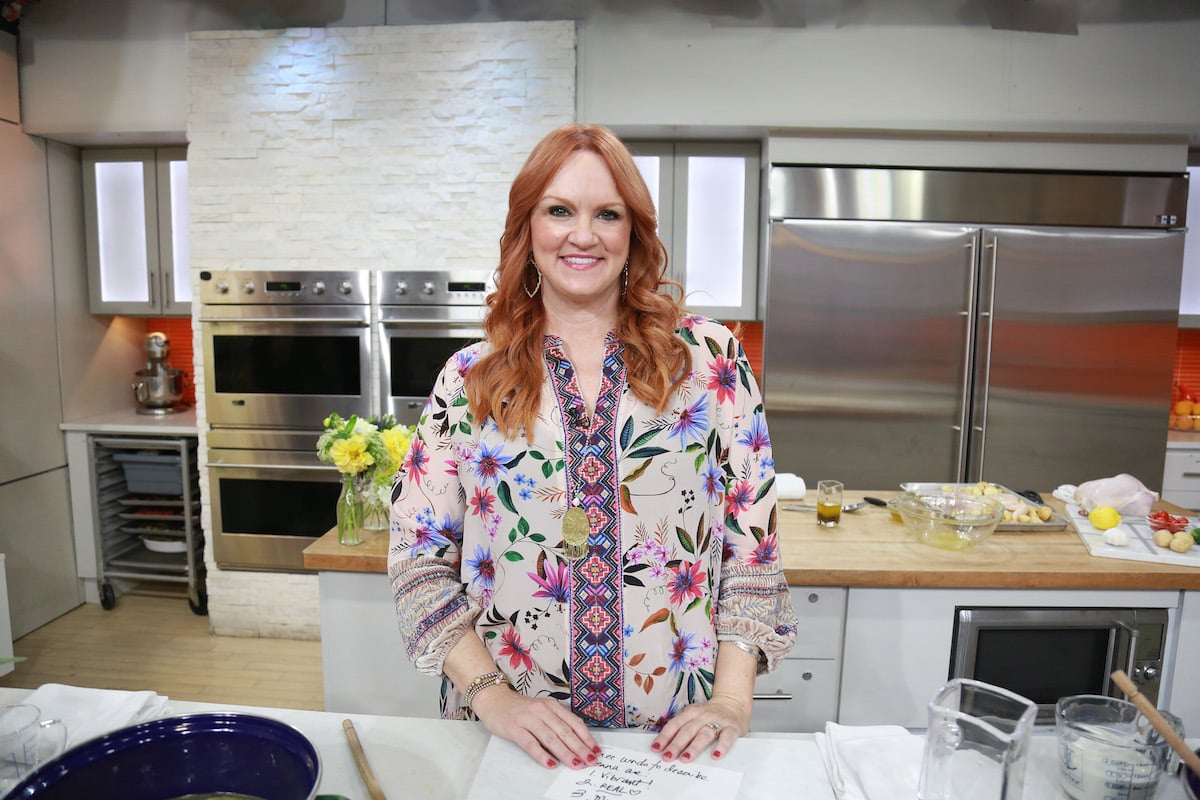 Ree Drummond calls her curry recipe 'one of my favorite pantry dishes'
Drummond wrote about her chickpea curry recipe in a 2015 blog post on The Pioneer Woman website.
"This is an utterly scrumptious, super-flavorful pantry meal that happens to be one of the fastest ways to satisfy a curry craving that might strike you here or there," she wrote. "I love chickpeas, but I mostly eat them cold, whether whole in salads or pureed in hummus. I forget how delightful they are in soups and sauces. And, unless the rumors are untrue, chickpeas are exceedingly good for you!"
She continued, "Here's how to make chickpea curry, one of my favorite pantry dishes of all time. If you're a fan of curry, you'll slurp up every bite. If you aren't a fan of curry, this one might just turn you around!"
'The Pioneer Woman' star leans on her pantry ingredients for meals
Drummond demonstrated how to make chickpea curry with rice during an episode of The Pioneer Woman dedicated to recipes created from raiding her pantry.
"I'm raiding the pantry and whipping up four utterly delicious showstoppers," she explained. "There's fragrant chickpea curry and rice with naan bread — my idea of an amazingly easy lunch and a great way to spice up standbys."
Drummond noted, "We all have times when we can't get to the store and fridge supplies get low … so here's my strategy. I stocked the pantry. That way I always have everything I need."
When she got busy and needed a quick lunch, the Food Network host turned to her pantry "to whip up a delicious curry feast on a moment's notice."
She explained, "I love chickpeas and I love curry. So chickpea curry with rice is definitely one of my favorite go-to pantry meals. It's really full-on flavor and, best of all, it takes no time at all to whip up."
How to make Ree Drummond's easy chickpea curry recipe
Drummond first sauteed onions in a pan with oil until they were "slightly caramelized," then added garlic, and curry powder.
"When I married Ladd and moved to the country many, many years ago I had to learn the hard way that I really needed to stock up and keep things in my pantry," she shared during the episode. "There's nothing worse than going to make dinner, opening the fridge, and finding nothing. So I make sure to have pantry staples on hand so I can always whip up a dinner in a flash if I need to."
Drummond added vegetable broth and coconut milk to the pan. "Talk about a miraculous pantry ingredient," she said about the coconut milk. "It's got really unique flavor and it's so great because you don't have to keep it in the fridge. So anytime you need to add some creaminess to a soup or a sauce, coconut milk is so great. I just love it."
She added sriracha, for "a little bit of spice," and honey, then allowed the mixture to bubble up. The Pioneer Woman star added the chickpeas, cooked it for 10 minutes and served the curry over rice.
The full recipe is available on the Food Network website.
RELATED: Ree Drummond Raids Her Pantry and Fridge to Make a Unique 'The Pioneer Woman' Dessert