'The Pioneer Woman' Ree Drummond's Beef and Bean Chili Recipe
The Pioneer Woman star Ree Drummond has some great recipes if you're looking for a comfort meal. One of her most popular comfort dishes is chili. It warms your body on a cold day and fills your tummy when you're looking for a hearty meal.
There's nothing like a thick bowl of chili to hit the spot. And there are so many ways to eat it. You can have chili over rice, with a piece of bread, or plain crackers. Here's the Food Network star's recipe for beef and bean chili.
The Pioneer Woman Ree Drummond's new cookbook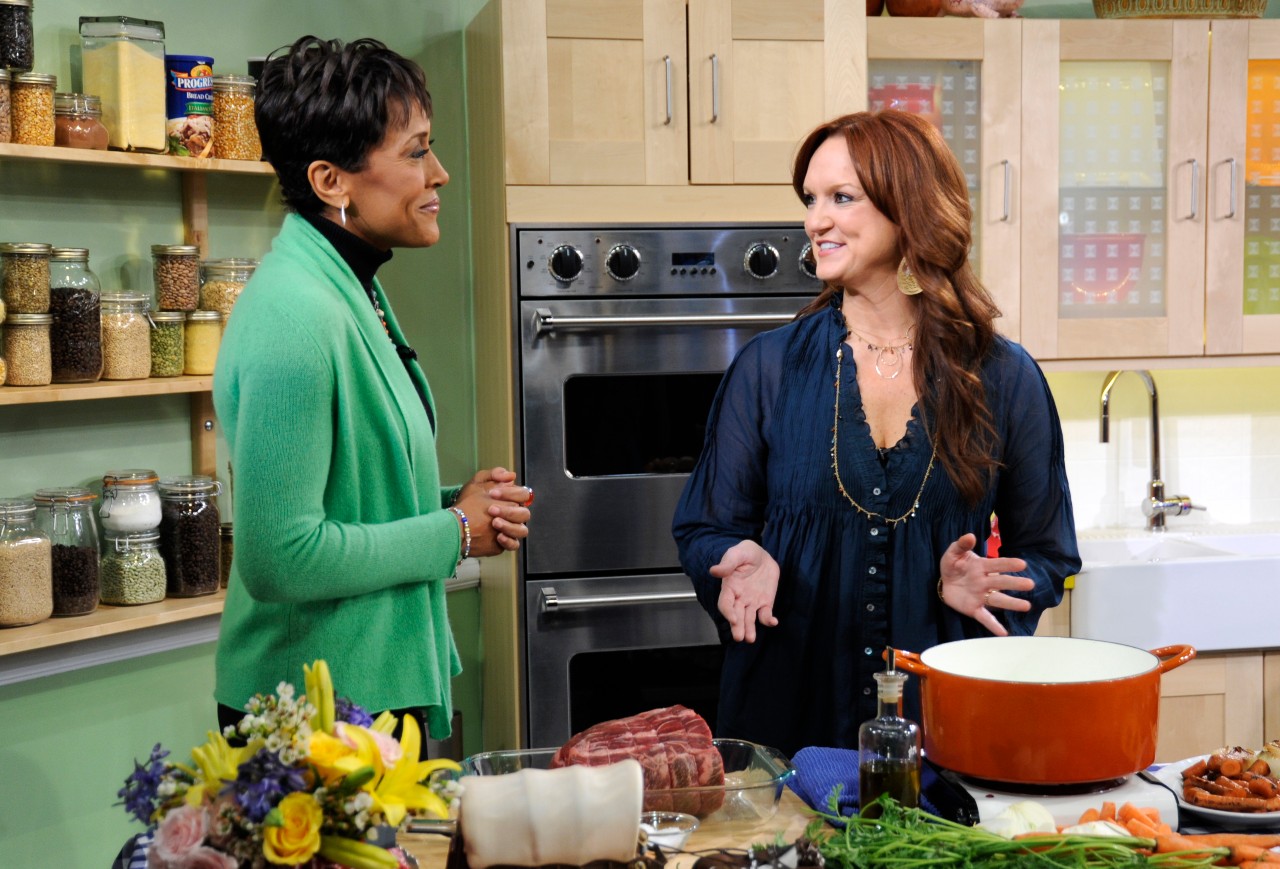 Drummond recently announced she will be releasing a new cookbook this fall. So far, there's no word on the theme. Drummond released her first cookbook, The Pioneer Woman Cooks: Recipes from an Accidental Country Girl, in 2010. In 2012, she released her second cookbook, The Pioneer Woman Cooks: Food from My Frontier. The following year, Drummond came out with The Pioneer Woman Cooks: A Year of Holidays.
Drummond's other cookbooks include The Pioneer Woman Cooks: Dinnertime (2015); The Pioneer Woman Cooks: Come and Get It!: Simple, Scrumptious Recipes for Crazy Busy Lives (2017); and The Pioneer Woman Cooks: The New Frontier: 112 Fantastic Favorites for Everyday Eating (2019).
Ingredients for Ree Drummond's beef and bean chili
4 lb. ground beef
6 garlic cloves, minced
2 8-ounce cans tomato sauce
1 6-ounce can tomato paste
1/4 can chili powder, add more to taste
2 tsp. ground cumin
2 tsp. ground oregano
2 tsp. kosher salt, add more to taste
1/2 tsp. cayenne pepper, add more to taste
4 15-ounce cans beans (kidney and pinto), drained and rinsed
1/2 can masa harina (corn flour) or regular cornmeal
Shredded cheddar cheese, crumbled bacon, and sliced jalapeños for topping
Ree Drummond's chili recipe
Drummond describes her chili as "a total cinch" to make. It's an easy meal to prepare ahead of time. You can freeze it and thaw it out later for a quick meal. One ingredient she likes to add to her chili recipe is masa harina. Drummond says masa is corn flour and it helps thicken the chili and add a nice corn flavor. She adds the masa mixture into the chili after the beef and tomato sauce simmer for about an hour.
Although Drummond uses kidney and pinto beans in her chili, she says it's OK to use whatever beans you have available. She also adds grated cheese along with red onions. She keeps tortilla chips and lime wedges on the side. You can get a step-by-step guide for making Drummond's chili on The Pioneer Woman website.
Drummond has more than one chili recipe. Another one she likes to make is Cincinnati chili, which reminds her of some of the friends she made in Cincinnati. In her cookbook The Pioneer Woman Cooks: Come and Get It! Drummond says she "learned all about the fine art of Cincinnati chili" from her pals. She also has recipes for vegetable chili and white chili.
Follow Sheiresa Ngo on Twitter.