'The Pioneer Woman': Ree Drummond's Chocolate Brownie Pudding Recipe Is a 'Less Fussy' Molten Lava Cake
Ree Drummond makes an easy version of molten lava cakes her her 'less fussy' chocolate browning pudding recipe. 'The Pioneer Woman' star gives the dessert a simple whipped cream topping.
Ree Drummond shared an easy chocolate brownie dessert idea that's sure to delight any chocolate lover. The Pioneer Woman star's dark chocolate brownie pudding recipe is similar to a molten lava cake but "a little bit less fussy."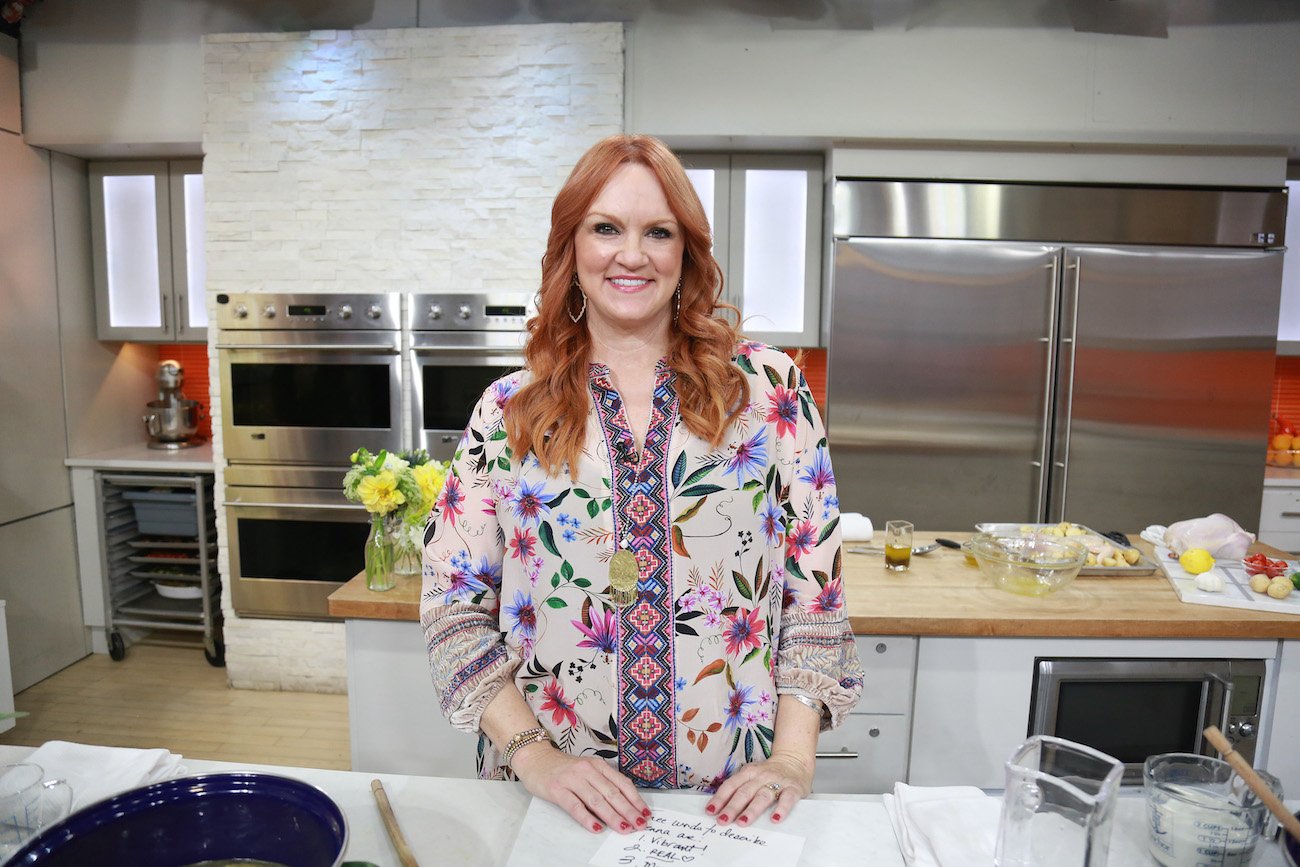 Ree Drummond made her chocolate brownie pudding recipe as part of a 'dad-friendly dining' episode
Drummond demonstrated how to make the dark chocolate brownie pudding recipe on an episode of The Pioneer Woman dedicated to "dad-friendly dining" featuring "a menu approved by Ladd."
"We are all about dads today. Who doesn't love a dad?" she said. "We are going to make four recipes that are very dad-friendly." That included a dessert recipe that both her chocolate-loving husband Ladd and her father would adore.
"These are baked in the oven but they're crispy on the edge, gooey in the center," she said. "Absolutely one of the most chocolatey rich desserts you can make and they happen to be very, very easy."
How to make Ree Drummond's easy chocolate brownie pudding
Drummond's dessert recipe is simple to put together with just a handful of ingredients. In a bowl, she mixed together eggs, sugar, and vanilla bean paste with a hand mixer. "Vanilla bean paste, if you can get your hands on it, is beyond," she noted.
Drummond also compared the dessert to another gooey chocolate favorite. "This is kind of like molten lava cake. It's just a little bit less fussy," she said. "You don't have to turn them out of the ramekins, you just serve them right in and they're great with ice cream or whipped cream."
The Food Network host continued, "You can make the batter ahead of time if you're having several people over for dinner and then just add them to the pans and bake them when they get there. Really, really easy and really, really good."
She sifted a mixture of unsweetened cocoa and flour into the batter and then folded it in carefully. "You don't want to mix it because you want it to stay kind of delicate because this bakes up basically like an underbaked brownie," Drummond explained.
She added a stick of melted butter to the batter and gently folded it in.
'The Pioneer Woman' star's chocolate dessert gets a simple topping
Drummond had an easy tip for baking the chocolate brownie pudding that yields the best results – she used a water bath.
She sprayed four ramekins with non-stick spray and placed them in a baking dish and divided the batter into each ramekin. Then Drummond poured boiling water into the baking dish, filling it about halfway up the sides of the ramekin dishes. "And it just helps the brownies stay super moist when they bake and not burn or crisp around the edges," she explained.
Drummond baked the dessert in a 325 degree Fahrenheit oven for 40 minutes, then allowed it to cool for 10 minutes. She used a spatula to remove the dishes from the water bath and had a simple topping for the decadent dessert — a dollop of whipped cream.
The full recipe is available on the Food Network website.