'The Pioneer Woman': Ree Drummond's Chocolate Valentine Cookies Are a Cute Valentine's Day Classroom Treat Idea
Ree Drummond has the cutest cookies for Valentine's Day that are easy and fun to decorate and perfect for a classroom treat.
Ree Drummond has a great Valentine's Day cookie recipe that makes a perfect personalized classroom treat. The Pioneer Woman star's cookies are easy to make and fun to decorate (no frosting required, so it couldn't be simpler).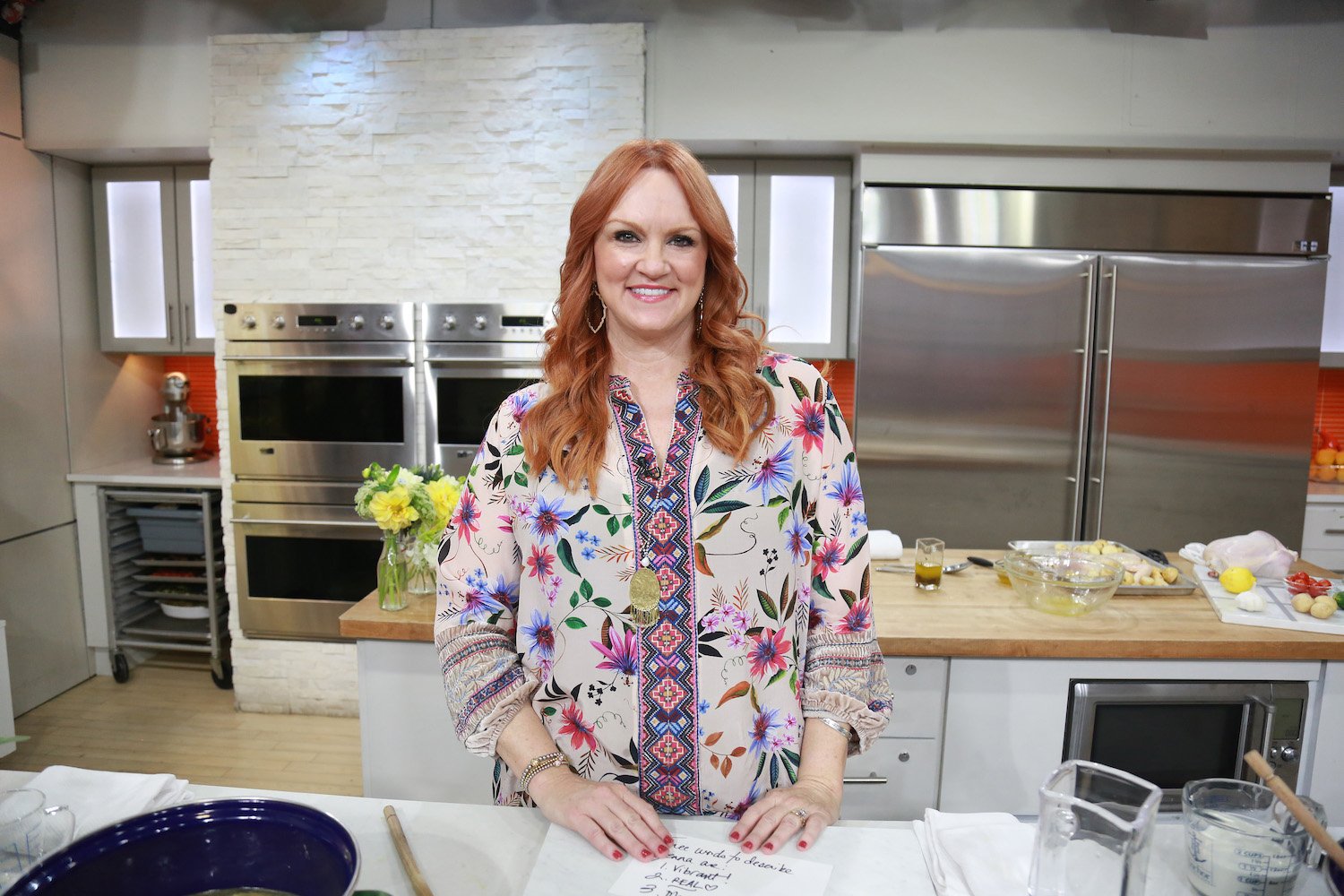 Ree Drummond has the perfect classroom treat for Valentine's Day
Drummond shared her cute heart-shaped chocolate cookie recipe in a 2011 blog post on The Pioneer Woman website.
"My mom and I used to make these together every Valentine's Day, and the recipients ranged from cute little girlfriends in the more innocent early adolescent years, to (much to my mom's consternation) full-on polo shirt-and-Topsider-wearing boyfriends later in high school," she wrote.
Drummond continued, "They're sweet little chocolate heart cookies, personalized with stencils and sifted powder sugar, which couldn't be an easier decorating method."
The Pioneer Woman star admitted, "I used to go nutso with the suckers, spelling out Valentine heart quotes such as 'Be Mine' and 'Love You' and 'You're Cute.'"
Her mom, however, wouldn't let one phrase in the mix. "My mom nixed 'Kiss Me,' unfortunately. What a buzzkill she was!" Drummond shared. "I'd also spell out names, the date of that Valentine's Day, and would occasionally cut my own geometric stencils and make funky designs on the cookies for some interesting decoration. It really is a fun way to decorate."
Drummond offered up an easy pro-tip for perfectly decorating the cookies. "You'll want to have tweezers to remove the stencils once the powdered sugar has been dusted on, and might also need a fine brush of some kind to erase mistakes," she advised.
The Pioneer Woman star added, "Other than that, you just need a heart cookie cutter and some alphabet stencils that fit the cutter. Easy and fun to make with kids."
How to make Ree Drummond's Valentine's Day cookies
Drummond's chocolate Valentine's Day cookies are so easy to make. She starts by creaming together butter and brown sugar in a mixer, then adds an egg and vanilla and mixes the ingredients together.
The Food Network host whisks together flour, salt, baking powder, cinnamon, and cocoa powder in another bowl. She adds the dry ingredients to the mixer in two batches, mixing well.
Drummond places the cookie dough in zippered storage bags and flattens it into a disk shape. Then she refrigerates the dough for 2 hours.
After chilling the dough, Drummond places it on a floured surface and lets it sit for 5 to 10 minutes before rolling it out. Once she rolls out the dough, Drummond cuts out the shapes and places them on a cookie sheet. She bakes the cookies in a 350 degree Fahrenheit oven for 12 minutes then allows the cookies to cool completely before decorating them.
'The Pioneer Woman' star uses an easy decorating technique
Decorating the cookies couldn't be easier. Drummond places a stencil on the cookie and lays scraps of paper over any exposed areas. Then she sifts powdered sugar over the top to fill in the stencil cut-out.
She lifts the stencil and scraps of paper away to reveal the stenciled powdered sugar letter. Drummond uses the letters to spell out cute Valentine's Day messages or personalize the cookies with the letter of each person's first name.
"Make these for your sweetie on V-Day. Spell out his/her name, cute V-Day sayings, or decorate them in pretty patterns," Drummond shared in her post. Have fun with them!"