'The Pioneer Woman': Ree Drummond Christmas Side Dish Is a Healthy Holiday Wreath
Ree Drummond has the easiest side dish for Christmas and it looks just like a wreath! Her festive salad comes together quickly and guests will love it.
Ree Drummond has found the perfect solution for all the overindulging at Christmas with her beautiful healthy side dish salad that has a holiday theme! The Pioneer Woman star's big festive salad recipe is a collection of greens, fruits, seeds, nuts, and a simple sweet homemade dressing.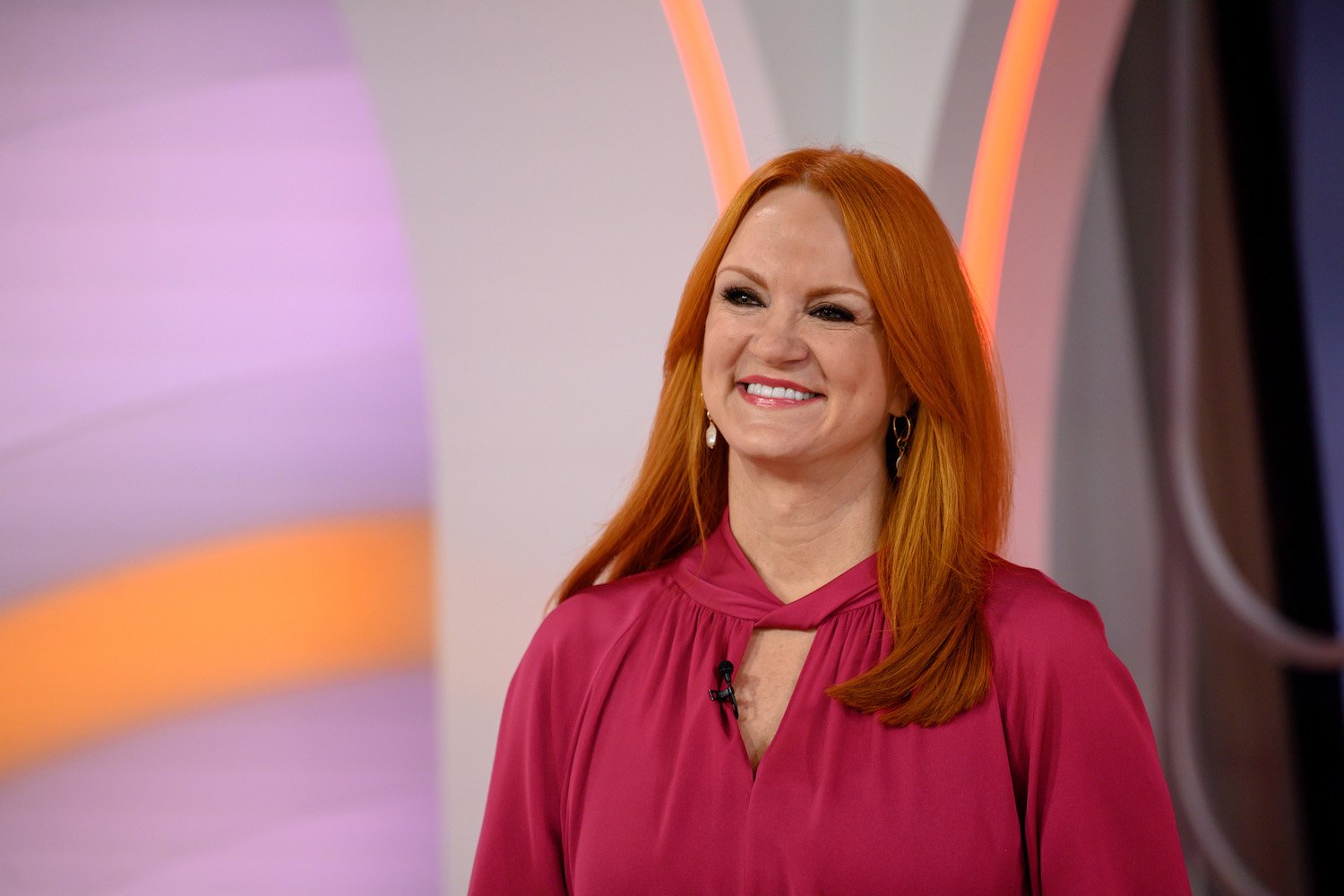 Ree Drummond's big festive salad is a perfect Christmas side dish
Drummond demonstrated how to make her wreath-shaped salad during an episode of The Pioneer Woman and it's the perfect Christmas side dish. "It can be very stressful to figure out what to take to a holiday potluck, so why not take a big festive salad next time one comes up?," she explained. "It is beautiful. It has amazing wow factor and it's really easy to throw together."
Drummond made easy candied nuts by heating a nonstick skillet over medium-high heat and toasting pistachios and hazelnuts for 4 to 5 minutes. She added brown sugar, salt, vanilla, and water, stirred, and cooked the mixture until the sugar dissolved. She poured the nuts onto a parchment-lined baking sheet and allowed them to cool for 15 minutes.
The Pioneer Woman star's dressing couldn't be easier. She combined olive oil, apple cider vinegar, maple syrup, Dijon mustard, salt, and pepper in a mason jar, then gave it a shake.
To assemble the salad, Drummond spread arugula, kale, spinach, and radicchio on a round platter and left space for a dressing bowl in the middle to resemble a wreath. She topped the salad with mandarin orange segments, pomegranate seeds, dried cranberries, blueberries, and the candied nuts.
Drummond sprinkled parmesan cheese over the top to look like snow and poured the dressing in the bowl.
You can find the full recipe on the Food Network website.
Drummond makes a brie wreath appetizer that's perfect for the holidays
In addition to the Christmas side dish that looks like a wreath, Drummond also has an easy brie appetizer that makes any holiday gathering more special. She demonstrated how to make the gooey brie crescent wrap recipe on an episode of The Pioneer Woman. She shared it as part of her lineup of "favorite portable dishes" for potluck meals.
"This is a great thing to take along when you're invited to somebody's house because they can set it out and serve it right before the meal," she explained. "It is a delicious nibble and I know you are going to love it."
Drummond used an easy shortcut with canned crescent rolls. She started by placing a small bowl in the center of a sheet pan lined with parchment paper and overlapped the crescent roll triangles to form a star shape around the bowl.
The Pioneer Woman star spooned cranberry jelly on top of the crescent rolls, then placed cut pieces of brie on the jelly. "The combination of brie and cranberry is pure magic," Drummond said.
She sprinkled pistachios and dried cranberries on top, then folded each crescent roll point toward the center and folded it underneath. Drummond brushed the wreath with a beaten egg and sprinkled rosemary and sea salt on top, then baked it in a 375 degree Fahrenheit oven for 18 to 20 minutes.
'The Pioneer Woman' star gave the appetizer a delicious sweet drizzle and garnish
Drummond promised, "You are going to fall madly in love with what it looks like." She allowed the brie wreath to cool, then topped the appetizer with some additional ingredients before serving it.
"If you're serving it right away, this is how I like to do it," The Pioneer Woman star said. She drizzled honey over the top of the appetizer for "a little bit of sweetness," then added a garnish of pistachios, dried cranberries, and sprigs of rosemary.
The full recipe is available on the Food Network website.