'The Pioneer Woman': Ree Drummond's Cilantro Lime Salmon Is a Light 16-Minute Meal
Ree Drummond makes a simple salmon recipe that's cooked with a flavorful sauce. The Pioneer Woman star's easy meal takes just 16 minutes to make and includes a shortcut lime rice side dish.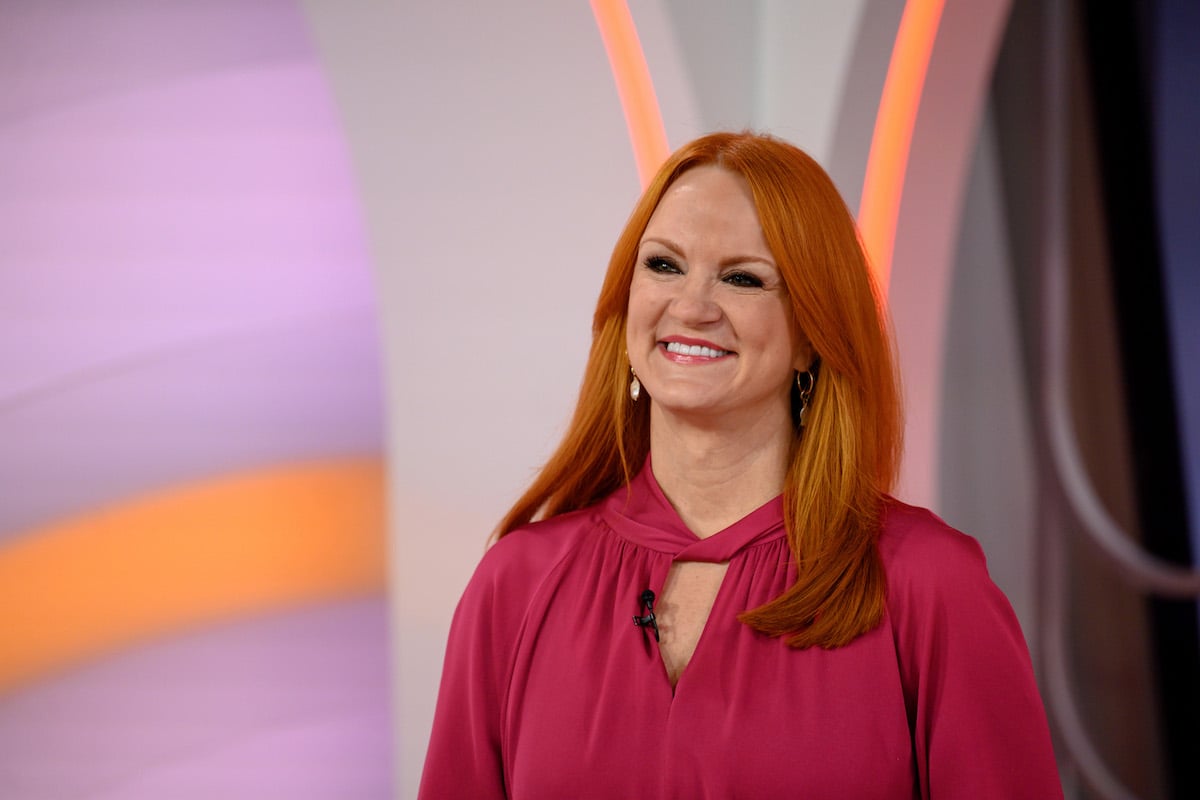 Ree Drummond's cilantro lime salmon comes together in 16 minutes
Drummond made the 16-minute salmon recipe on an episode of The Pioneer Woman. She sprinkled salt and pepper on the salmon before placing the fillets in a hot pan with butter and olive oil.
"I'm going to serve rice with the cilantro lime salmon," she said. "Don't judge me, but I want this to be a quick meal so I'm dropping a bag of boil-in-bag rice right into some boiling water. Boil-in-bag rice really is a great shortcut."
She zested and juiced limes for the meal while the salmon cooked for 3 to 4 minutes. "This dish has a really great lime flavor," she noted. "Salmon is really one of those things that you can eat for lunch or dinner in the summer and it never feels heavy."
Drummond also touched on the origin of her 16-minute meals. "Ever since I became a food blogger I have started compiling a list of 16-minute recipes," she said. "When I first started calling them 16-minute meals it was kind of a little joke. It was a riff on 20-minute meals, 30-minute meals. But actually, having a meal that you can pull together in 16 minutes is such a life-saver."
The Food Network host flipped the salmon and continued cooking it on the other side for 3 or 4 minutes. "I really like salmon to have great color on the outside," she explained. "Salmon is not one of those things that you want to overcook."
'The Pioneer Woman' star makes a flavorful sauce for the salmon
Drummond made a very simple sauce for the meal. She added butter, lime juice, lime zest, soy sauce, honey, salt, and pepper to a pan and cooked the mixture until it thickened. "This sauce looks absolutely magical — nice and dark, really thick," she said.
The Pioneer Woman star returned the salmon to the pan and spooned the sauce over the top of it. She cut open the bag of rice and placed it in a bowl, then added lime juice and lime zest, and stirred the ingredients together. "I turned this regular boil-in-bag rice into lime-infused rice," she pointed out.
To serve the dish, she placed rice on a plate and topped it with the salmon, spooned sauce over the top, and sprinkled on cilantro. "This is such a quick meal," Drummond said. "You can also serve this with noodles."
The full recipe is available on the Food Network website.
Reviewers love Drummond's salmon recipe
Drummond's cilantro lime salmon recipe earns rave reviews on the Food Network site.
"Superb flavor, really well balanced, and the lime really brightened it up and brought it together for me," one person commented.
Another reviewer shared, "This was delicious! Adding it to the dinner rotation for sure! Quick and easy and the flavors work so well together."
One person noted, "This was wonderfully delicious and will be making it again soon!!"
"Tired of preparing salmon the same old way? I know I was: dill sauce, mustard sauce, BBQ sauce. Just needed something easy and fresh," one reviewer shared. "This was it! Couldn't be any easier."
RELATED: 'The Pioneer Woman': Ree Drummond Uses 1 Old-School Hack for Her Family's Favorite Meal