'The Pioneer Woman': Ree Drummond's Cobb Salad Is an Easy Summer Dish
Ree Drummond's tasty cobb salad recipe is brimming with the classic flavors you'd expect and some other delicious goodness — plus, it's easy to pull together. The Pioneer Woman star's recipe makes the perfect light meal that's loaded with delicious chicken, bacon, and avocados.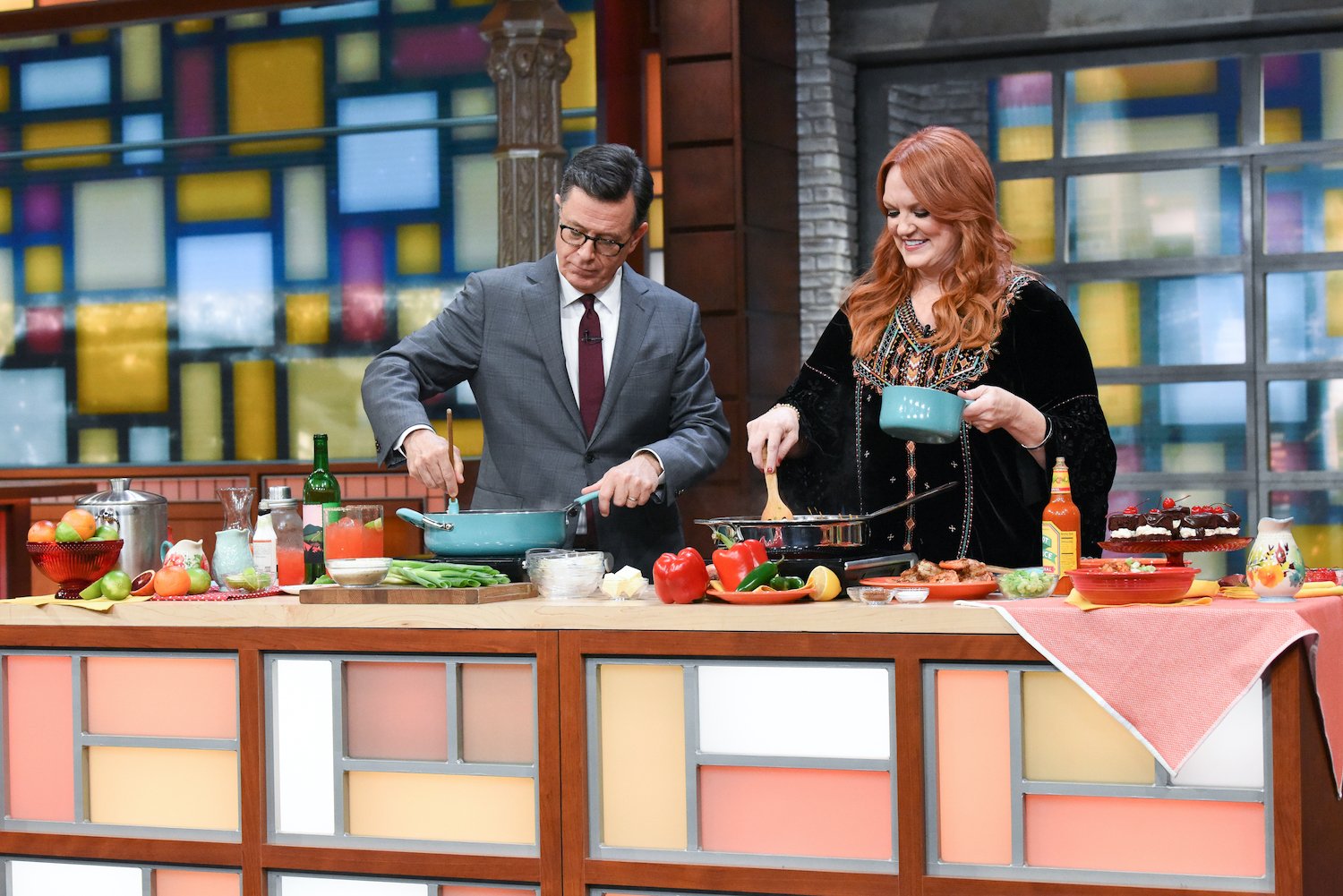 Ree Drummond has fond memories of cobb salad
In a 2014 Pioneer Woman blog post, Drummond shared her adoration for cobb salad. "Man, do I love a cobb salad!," she wrote. "My mom used to order them at restaurants when I was younger, and I knew I had truly become a grown-up when I started ordering them, too. And when I could no longer eat Ding Dongs with impunity, but that's another story for another time."
She continued, "I love cobb salads because there's so much glorious goodness going on: crisp greens, yummy chicken, eggs, bacon, avocado, tomato. And to tie it all together, creamy blue cheese dressing. Heaven on a plate!"
Ree Drummond's cobb salad recipe is a classic
Drummond recreated that "heaven on a plate" with her cobb salad recipe and walked through the steps on her blog. She started by making the blue cheese dressing, which came together quickly. She whisked together mayonnaise, sour cream, and buttermilk, then added blue cheese crumbles, chives, Worcestershire sauce, salt, and pepper and stirred to combine the ingredients. She recommended covering and refrigerating the dressing for two hours to allow the flavors to deepen.
Next, she fried bacon and chopped it into bite-sized pieces. She cooked the chicken breasts on a grill pan, seasoning them simply with salt and pepper, then diced the meat into pieces.
Drummond prepped the other salad toppings as well, slicing hardboiled eggs, green onions, grape tomatoes, and avocado, which she called "one of the stars of the cobb salad."
The Pioneer Woman star used a combination of lettuces — romaine, iceburg, and bibb — placing them in three different sections on a platter. She lined up each topping neatly in rows: chicken, eggs, bacon, avocado, tomatoes, and blue cheese crumbles, then sprinkled sliced green onions over the top, and drizzled everything with blue cheese dressing.
"I love cobb salad because there are so many different ingredients," Drummond said while demonstrating how to make the salad on an episode of The Pioneer Woman. "Everywhere you turn there's something delicious going on."
The full recipe is available on the Food Network website.
'The Pioneer Woman' makes a cobb chicken salad she calls 'the perfect lunch'
Drummond uses the same cobb salad flavors in one of her chicken salad recipes. She boils eggs, then peels and chops them, cooks bacon and chops it, then prepares a blue cheese dressing.
The Pioneer Woman star whisks mayonnaise, buttermilk, sour cream, Worcestershire sauce, salt, and pepper in a large bowl, then stirs in blue cheese and chives. Rather than arranging everything as a salad, Drummond puts the chicken, tomatoes, scallions, avocado, bacon, and hard-boiled eggs in the dressing and stirs the ingredients together to coat everything.
Her recipe recommends refrigerating the chicken salad "for at least 30 minutes and up to overnight" before serving it on bread.
You can find the full recipe on the Food Network website.