'The Pioneer Woman' Ree Drummond Gives a Sneak Peek of Her New Cookbook
Fans of The Pioneer Woman star Ree Drummond are excited because her latest cookbook is almost here. The Food Network star made fans very happy when she shared a quick peek at the contents of the book. Here's the latest on Drummond's book, The Pioneer Woman Cooks: The New Frontier: 112 Fantastic Favorites for Everyday Eating.
Ree Drummond is proud of her new cookbook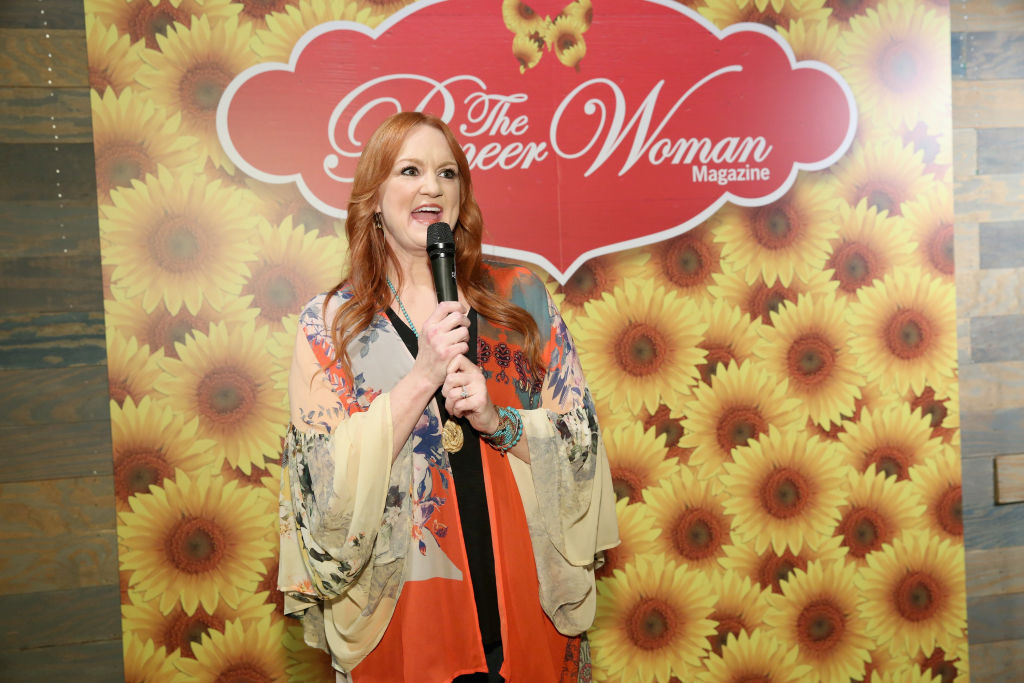 Drummond is just as excited about her new cookbook as her fans. When she spoke about her cookbook on Instagram, she posted a photo along with this message:
New cookbook, new cover, new food, new frontier! I actually stepped outside the kitchen for this cover and it was nice to get a little fresh air for a change! (Also, I wore a top that was definitely NOT loose and flowy, which in my world is the same as "skin-tight" so I felt like I was wearing a latex catsuit, but those are my issues to sort out.) This cookbook has been many, many months (almost a year) in the making: Lots of testing, tasting, taking photos, writing, editing… it was a blast! I think you're going to love what's inside (swipe to see a peek!); it's a mix of all the hearty, tasty dishes my family and I love, but with some delicious curveballs thrown in to keep things fun. The New Frontier will be here October 22 and is available to preorder now (link in profile). I'm planning my cookbook signing tour now, and I hope to be able to meet you somewhere along the way!
Ree Drummond gives a peek inside her cookbook
Drummond's cookbook will be available in October, and fans just can't contain their excitement. Some are requesting the book from family and friends as an early Christmas present. Others left Instagram messages, asking Drummond if she could come out to their neck of the woods for her book signing tour. Fans as far away as England, Russia, and Korea left posts, hoping The Pioneer Woman might make a trip to sign some books.
You'll find plenty of tasty recipes in Drummond's latest work. There are a variety of seafood, soup, pork, pasta, and chicken recipes. You'll also see a yummy pizza recipe. There's even a section on what to do with leftover chicken. You can pre-order Drummond's book now.
Read more: 'The Pioneer Woman' Ree Drummond Says You Must Make These Recipes
Check out Showbiz Cheat Sheet on Facebook!