The Pioneer Woman: Ree Drummond's Daughter Alex Is Engaged — How Did She Meet Her Husband-to-Be?
The Pioneer Woman star Ree Drummond announced her daughter Alex Drummond is engaged. The Food Network star is thrilled about gaining a brand-new member of the family. How did Alex Drummond and her fiancé Mauricio Scott meet? Here's what Showbiz Cheat Sheet knows.
Ree Drummond's announcement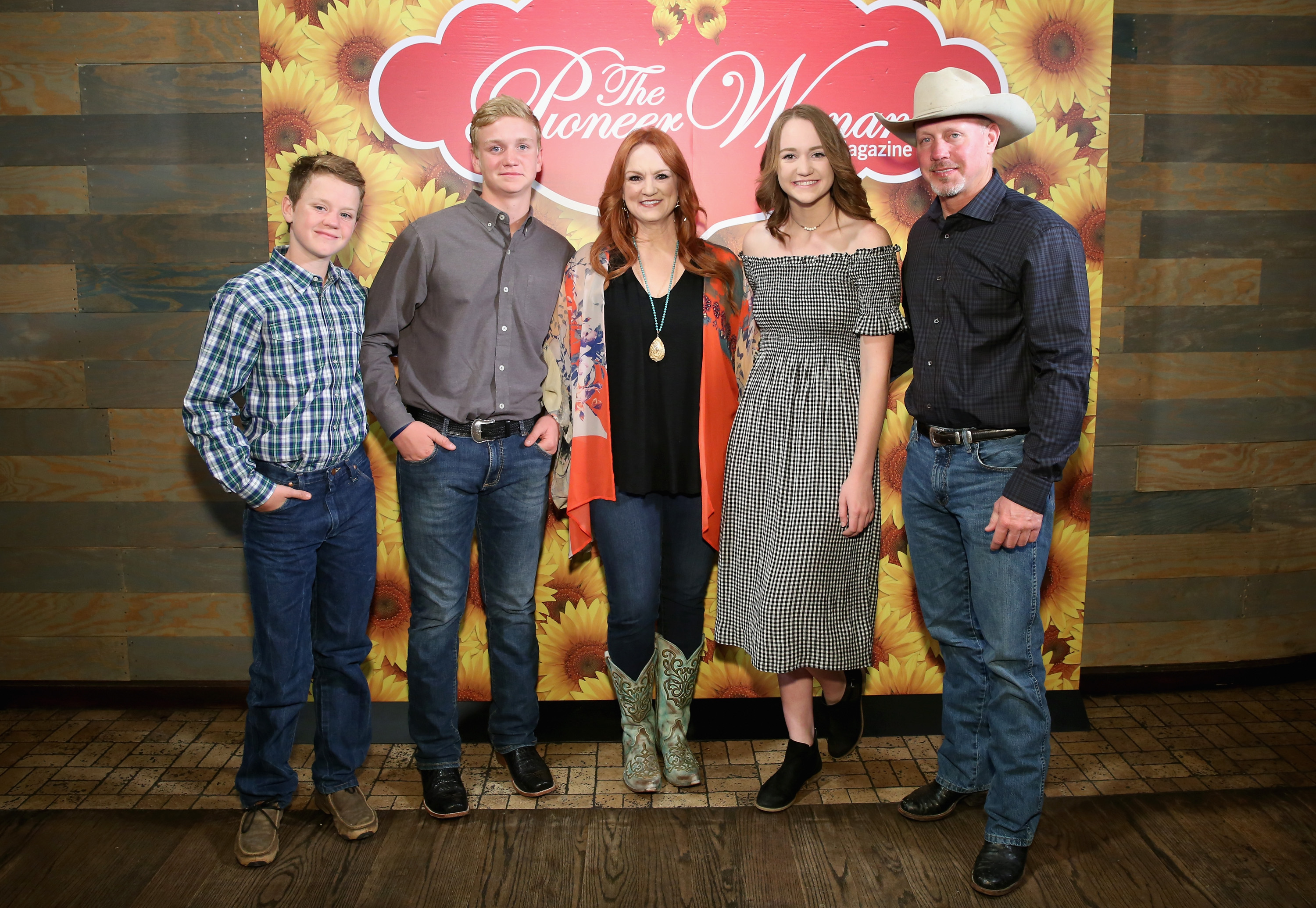 Drummond announced Alex's engagement on Instagram. In the caption next to Alex and Mauricio's engagement picture, she posted, "These two are going to have so much fun together! We love you Alex and Mauricio!"
Before her engagement, fans of Alex would sometimes ask when she's getting married. She would often post Instagram pictures of herself at her friends' weddings, so some Pioneer Woman viewers began to wonder when it would be Alex's turn.
What Ree Drummond said about meeting her children's significant others
Drummond once joked she gives the first boyfriends and girlfriends of her children a hard time. During an interview with Bobby Bones, Drummond explains what happens when one of her children brings someone home to meet the family for the first time.
Bones' girlfriend had a chance to ask Drummond a few questions. Her first question was about Drummond and what kind of mother-in-law she would be. "Have you ever thought about what kind of mother-in-law you would be? Because I would be so nervous to date your son. Because you would be so intimidating. You're the queen of everything domestic," she said.
Drummond thanked her for the compliment. She then explained she has a bit of a "problem" when it's time to meet the first person one of her children decides to date. According to Drummond, she can be a tough critic at first:
I have this problem where the first boyfriend or girlfriend of my children doesn't stand a chance. And I don't mean to be that way. I think it's just an adjustment for each kid. I go kicking and screaming into each of their love lives. But [with] the second boyfriend or girlfriend, it's all golden. They are totally accepted in my life. I'm kind of kidding on that.

But I don't want to be a regular mom, I want to be a fun mom. So, when the girlfriends and the boyfriends come over, I do Tik Tok videos with them. I try to be cool, but I just wind up embarrassing them. So, you know, just typical mom stuff.
How Alex Drummond met Mauricio Scott
Alex and Mauricio met during their freshman year at Texas A&M University. The couple graduated last year. Mauricio has become part of the family over the years. He even did a Tik Tok video with Paige, Alex, and Ree Drummond.
Mauricio has been hanging around the Drummonds so much that he's even been in on some of their famous snake pranks. Drummond recently posted a video of her opening the refrigerator only to be frightened by the sight of a fake snake.
When Drummond asked Paige if she put the snake in there, she revealed it was Mauricio. The "accidental country girl" did not look amused. Her fans took to Instagram to praise her for how calm she was even though she was taken by surprise.
Read more: How Many Pets Does 'The Pioneer Woman' Ree Drummond Have?
Follow Sheiresa Ngo on Twitter.