Why 'The Pioneer Woman' Ree Drummond Is Probably Unbothered by Her Daughter's Arrest
The Pioneer Woman star Ree Drummond is loved by many not only for her recipes but also her wholesome image. Fans enjoy tuning in each week to learn more about her life and what her family is up to. Ree's children, who are often the focus of her Instagram posts, seem to be grounded kids who stay out of trouble.
That's why fans were shocked to hear Ree's youngest daughter, Paige, was recently arrested. As of this writing, Ree hasn't said anything about her daughter's brush with the law. It's possible the Food Network star just isn't that rattled by the news. Here's why The Pioneer Woman star Ree Drummond is likely calm as a cucumber.
How many children does Ree Drummond have?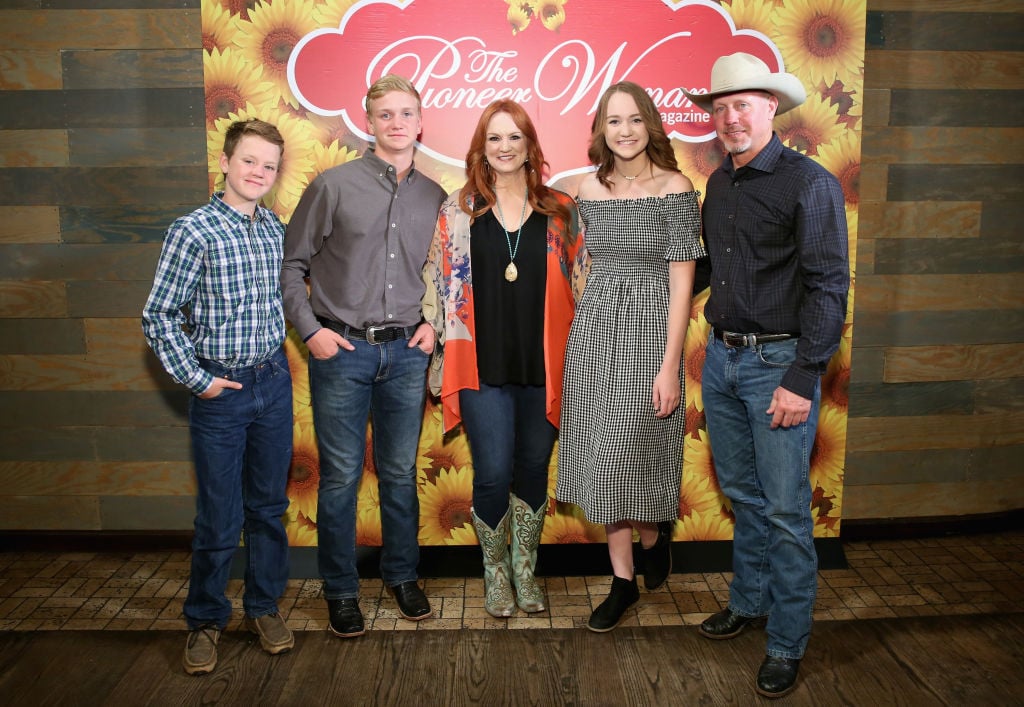 Ree Drummond has four children with her husband, Ladd. The couple's eldest child, Alex, was born in 1997. She recently graduated from Texas A&M University. Ree's three other children are Paige, Bryce, and Todd.
Paige and Ree Drummond have a close relationship
Ree recently posted a photo of herself sending Paige off to college. She told her fans she was quite emotional and found it difficult to let her daughter move on to a new chapter in her life. Ree ended her post by expressing gratitude for Paige:
Red nose, trembling chin, tight throat, aching heart. Leaving your child at college is no picnic. I've done it once before and thought maybe this time would be a little easier. I think it's a little harder. But through all the tears, I see this clearly: What a joy it is to usher her into the next stage of her life. Paige, I'm so grateful to be your mom.
Paige Drummond's arrest
Paige was arrested for the possession and consumption of alcohol, reports to E! News. According to court documents obtained by E!, Paige was charged with possession of alcohol by a person under 21 years of age and public intoxication. Court records indicate the incident occurred in April in Oklahoma. Paige was reportedly charged and taken to jail.
E! News reports the court documents say the district attorney wrote that Paige appeared intoxicated during her arrest. This type of crime could result in up to one year in jail and a fee up to $500. However, it appears Paige requested the arrest and court records to be expunged, reports E! News. The request was approved by the district attorney.
Why Paige Drummond's arrest probably doesn't faze Ree
As far as we can tell, Ree isn't stressed out by Paige's arrest. She's carrying on with her life, and continuing to post photos on Instagram. Ree's approach to parenting is one we could all learn from. In an interview, Ree explained motherhood is about going with the flow. She knows being a parent involves some ups and downs, so she just rolls with it. This likely explains why Ree usually looks so calm and happy. "If you can just embrace the chaos and the funny parts and really just kind of hang on and enjoy the ride, that's what motherhood is," said Ree.
Follow Sheiresa Ngo on Twitter.