'The Pioneer Woman' Ree Drummond Debuts 'Bath Collection of My Ever-Loving Dreams' and Fans Are Obsessed
Ree Drummond revealed her newest Walmart line, bed and bath collections featuring her signature style. Drummond's fans loved the new products.
Ree Drummond revealed her new bath collection and her fans are thrilled with the new The Pioneer Woman products available at Walmart. Drummond shared her favorites from the new collection, too!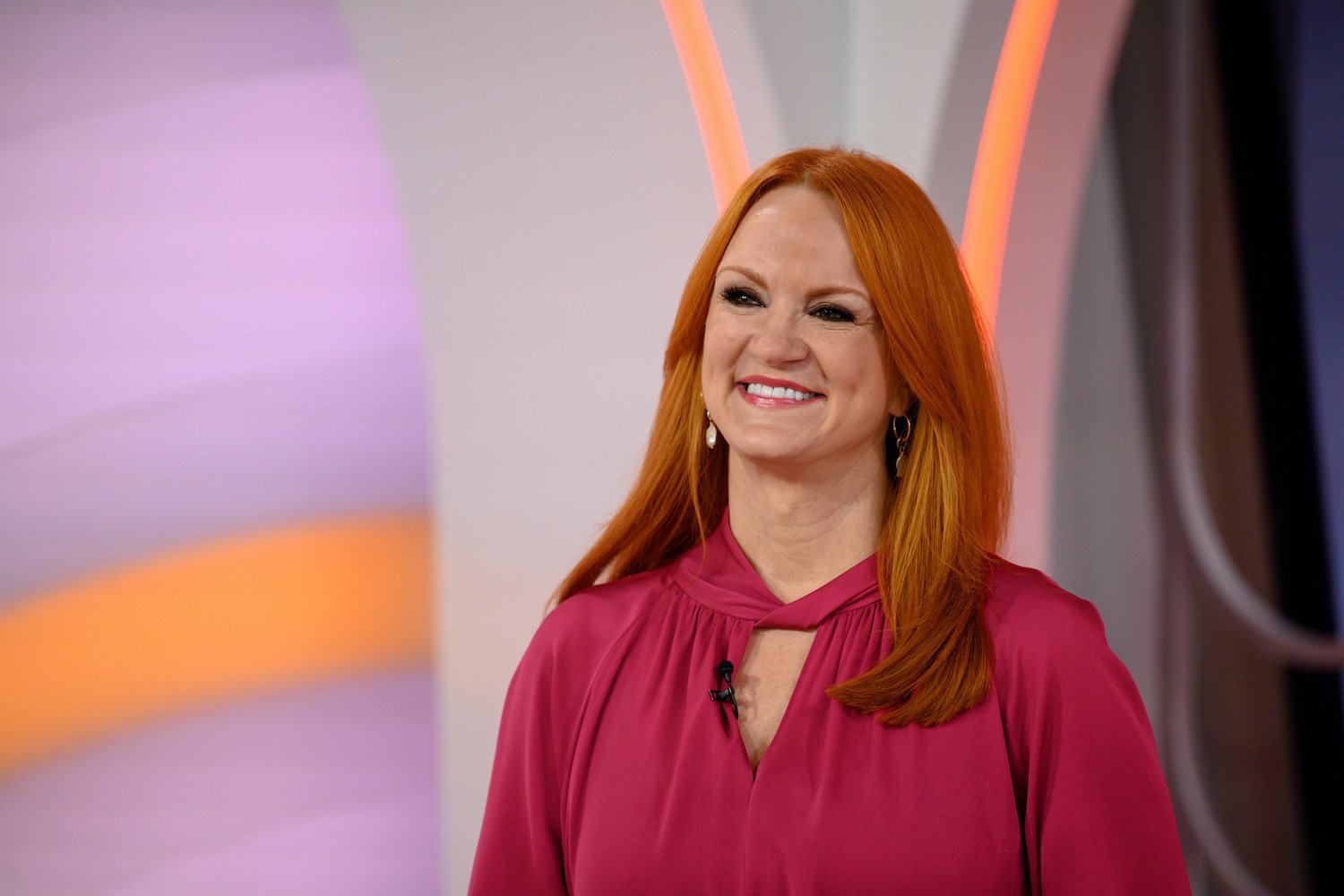 Ree Drummond announced her Walmart bath collection
On Jan. 20, Drummond shared her excitement over her newest Walmart products in an Instagram post. "I've never been more excited about towels in my life," she wrote in the caption accompanying a collection of photos of the items. "Swipe through these pics to behold the bath collection of my ever-loving dreams. You can find everything at @walmart (both in stores and online.)… Pretty, colorful, and happy!"
She showed off the brightly colored fringed towels, floral shower curtains, and a variety of bath rugs (and one is adorably printed with the word 'Howdy!').
The Pioneer Woman star's website also announced her newest Walmart items. "Ree Drummond's cheerful, floral products have been brightening every room of our homes for years now — and making all of our culinary adventures that much more enjoyable, too," her site noted. "Between her cute slow cookers, floral-patterned planners, and colorful cutlery sets, we're not even sure what we'd claim as a favorite."
The post continued, "But there was one room The Pioneer Woman hadn't yet spruced up with her signature flair: the bathroom. Until today, that is! Ree just announced the launch of her brand-new line of bath products — and yes, they're as adorable as you'd expect them to be."
'The Pioneer Woman' star's new bath collection is full of color
The blog post shared all of the new products. "The full-solution collection includes shower curtains, bath towels, floor rugs, and more, all decorated with the beautiful colors and patterns you've come to expect from Ree," the post noted.
Drummond's bath rugs are available in five styles. "Floral patterns, bird designs, crochet trims — there's something different about each design, but all feature skid-resistant backing and machine-washable fabric," the post shared.
The shower curtains offer colorful and floral splashes that brighten up any bathroom space, plus they're machine-washable. Drummond's new bath towels are described as "thick, extra-absorbent cotton" and able to "absorb excess water quickly."
There are also a variety of bath accessories in The Pioneer Woman star's new line, including toothbrush holders, garbage cans, and soap dispensers.
Fans love 'The Pioneer Woman' bathroom items
Drummond's fans love her newest products, with many leaving comments about their favorites in the collection. "My prayers have been answered! Pioneer Woman bathroom sets!" one person shared. "I'm in love with all the shower curtains," another fan commented.
Other fans left comments about how they are blown away by the items, with comments like, "Oh I want it all," "Adorable bathroom sets! So cute!," "Love them all," and "Wow, these are really beautiful!"
Some of her followers are thrilled about a possible bathroom makeover. "This is a good reason to change my shower curtain!" one fan wrote. Another person added, "Just when I think I can't buy more PW, you change the game! I can't wait to redo my bathroom!"
Others agreed, commenting, "My bathroom is screaming for a makeover!!" and "How cheerful and happy! Makes me want to redo my bathrooms!"
Drummond shared her favorites from the collection
During an interview on the Bougie Adjacent, Drummond was asked about her favorite items in the collection.
"It's like choosing my favorite child, which varies every day, by the way. I'll start with bath. Honestly, the bath towels are glorious," she explained.
Drummond added, "They are absolutely amazing. When I first saw the samples come in, I sighed and swooned … There's a cute bath mat that says 'Howdy' and it has cute colors and florals. I think that's just the most adorable bath mat I've ever seen."