'The Pioneer Woman' Ree Drummond's Decadent Chocolate Poke Cake Recipe Uses a Surprising Hack
Ree Drummond uses a big shortcut for her decadent chocolate poke cake recipe. The Pioneer Woman star admits that she uses a store-bought cake mix that she bakes and pokes holes in before pouring a melted chocolate and sweetened condensed milk mixture over the top. She also has a quick hack for an easy frosting.
Ree Drummond is no stranger to using a few shortcuts to make baking easier and her chocolate poke cake recipe uses an easy hack that saves so much time. The Pioneer Woman star shared how she turns a box of cake mix into a dessert that's anything but boring.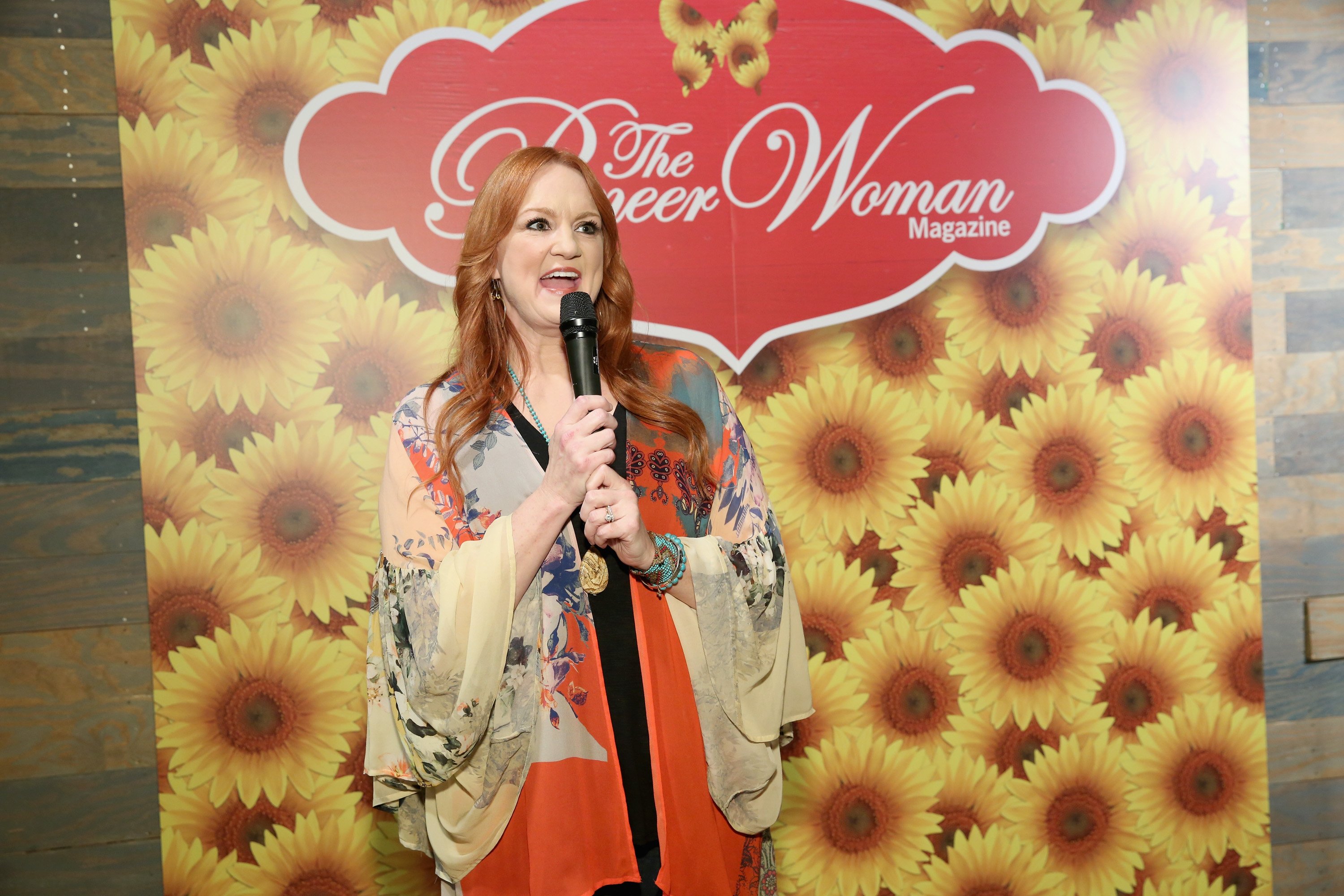 Ree Drummond's easy chocolate poke cake has a no-fuss ingredient
Drummond confessed that her poke cake recipe begins with a boxed cake mix to make the whole process much easier. "So I took a big old shortcut with these poke cakes, because I knew I had to make two, and I used really good quality chocolate cake box mix," she explained.
She first combined chocolate chips and sweetened condensed milk in a bowl set over a pot of simmering water. "This is just a good way to heat up any kind of chocolate mixture without burning the chocolate," Drummond shared.
While the chocolate mixture melted, she took the end of a wooden spoon and poked holes in the cakes with the handle. Then she poured the chocolate over the top of the cakes, making sure it drizzled into the poked holes.
"This looks like a dream," she said. "Gorgeous glossiness."
Ree Drummond added an easy frosting to the top of her poke cake
Drummond wasn't done just yet with the decadent chocolate cake and had the perfect frosting that used some more easy shortcuts.
"A proper poke cake, in my opinion, has some kind of frosting," she explained. "It's not the most gourmet choice, but I'm going to make a really yummy chocolate whipped topping."
Drummond combined instant chocolate pudding, unsweetened cocoa powder, and milk in a bowl. "Trust me on this," she assured. "It's so exciting."
Instant pudding, naturally, gets the job done quickly. "The glory of instant pudding is you just add milk, whisk it together, and then this is actually going to thicken up into a luscious chocolate pudding," she noted.
Drummond folded softened non-dairy whipped topping into the pudding, then divided the frosting between the two cakes, spreading it over each, describing them as "chocolate overload poke cakes."
You can find the full recipe on the Food Network website.
Ree Drummond's top-secret chocolate cake uses this quick shortcut too
Drummond revealed the "secret" of her top secret chocolate cake recipe during an episode of The Pioneer Woman. "I call it that because I don't tell anybody that I use a cake mix and it's so delicious that no one would ever know," she explained.
She added all of the ingredients to the dry cake mix: melted butter, milk, eggs, chocolate chips, and vanilla, which she said, "really kind of helps elevate any sort of store-bought cake mix."
Drummond mixed the ingredients together. "And that's about as complicated as this cake's going to get," The Pioneer Woman star said.
She poured the batter into a bundt pan, then baked and cooled the cake before decorating it.
Her ganache topping is just two ingredients. She poured simmered cream over chocolate chips and stirred until the chips were melted and the ganache was glossy and smooth. She spooned it over the cake, allowing the ganache to drip down the sides.
"You want to work quickly with ganache because the longer it sits at room temperature, the more it will start to thicken up and it becomes a little bit difficult to drizzle or pour," she advised. Drummond topped the cake with sprinkles for a splash of color.
The full recipe is available on the Food Network website.