'The Pioneer Woman' Ree Drummond Describes the First Time She Ate Beef in 3 Years
The Pioneer Woman star Ree Drummond is known for her comfort food. She cooks everything from cheesecake to chicken fingers. She loves eating good food just as much as she loves cooking it. Here's what the Food Network star said about the first time she ate beef in three years. Ree Drummond used to be …
The Pioneer Woman star Ree Drummond is known for her comfort food. She cooks everything from cheesecake to chicken fingers. She loves eating good food just as much as she loves cooking it. Here's what the Food Network star said about the first time she ate beef in three years.
Ree Drummond used to be a vegetarian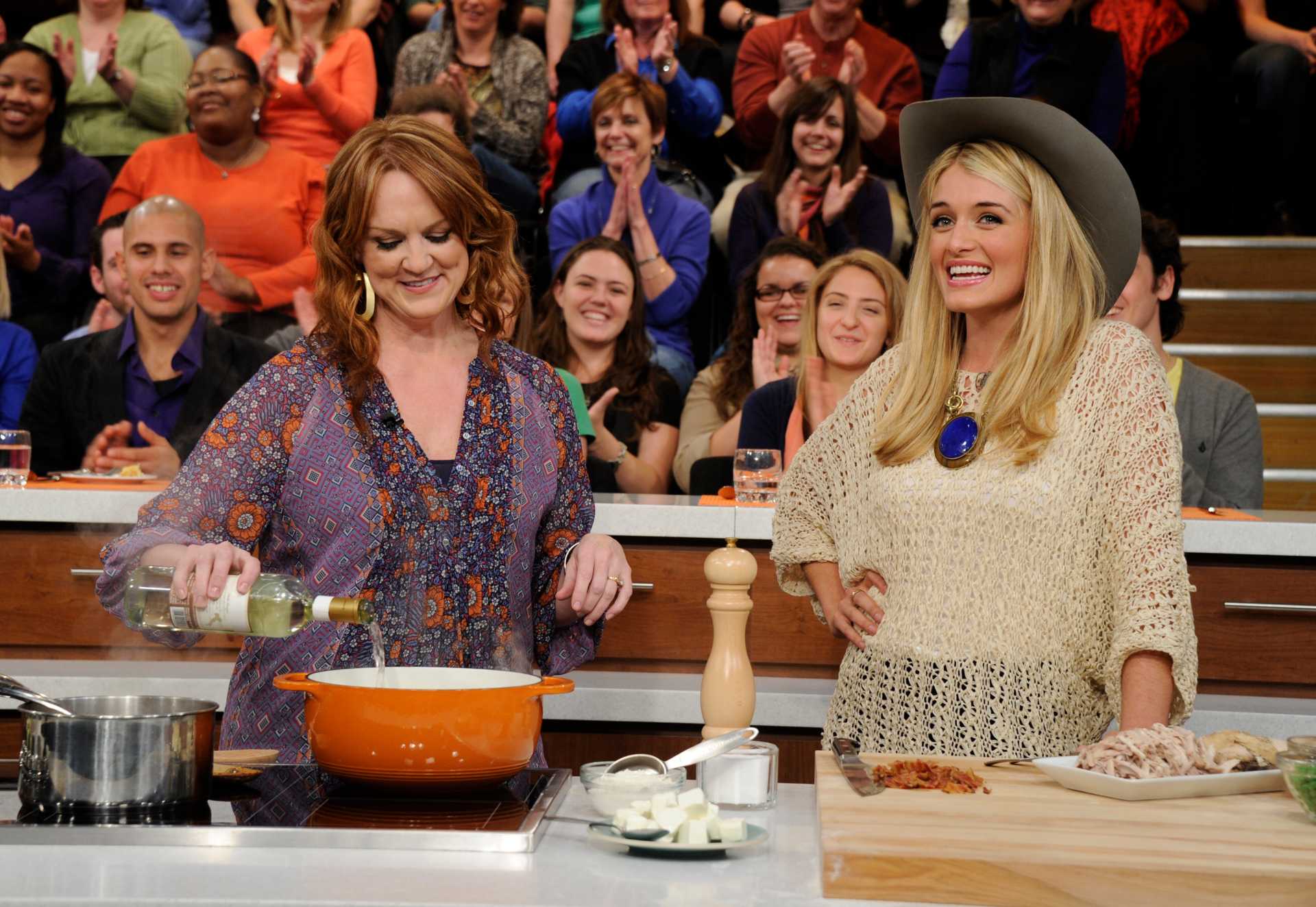 Drummond used to be a vegetarian before she met Ladd. During an interview with CBS Sunday Morning host Alina Cho, Ladd says the fact that Drummond was a vegetarian could have been a deal-breaker because he loves meat. "It would have been," said Ladd. "It probably would have been. 'Cuz there's just no way we could have survived 25 years with her not eating any steak."
Drummond started out not eating meat, but she eventually gave in one night during a date with Ladd. And years later, one of her first recipes on the wildly popular Pioneer Woman blog was a post on how to cook steak. Back in 2018, Drummond gave the keynote speech at the Cattle Industry Convention.
Ree Drummond's reaction to having beef for the first time in 3 years
The first time Drummond had beef in three years was on her sixth date with Ladd. (She had been a vegetarian for seven years, but there was a moment three years prior when she slipped up and had a beef meal.)
The day had been stressful, so she welcomed the taste of beef after all these years. Drummond's ex-boyfriend wouldn't stop calling, and she accidentally ran over her dog, Puggy Sue. Ladd's dinner was a treat considering what she had been through. Here's what Drummond said about her first piece of beef in three years:
We shared a Marlboro Man–prepared meal of rib eye steaks, baked potatoes, and corn. I'd been a vegetarian for seven years before returning home to Oklahoma and hadn't touched a speck of beef to my lips in ages, which made my first bite of the rib eye that much more life-altering.

The stress of the day had melted away in Marlboro Man's arms, and now that same man had just rescued me forever from a life without beef. Whatever happened between the cowboy and me, I told myself, I never wanted to be without steak again.

Ree Drummond, 'Black Heels to Tractor Wheels'
Ree Drummond says her last meal would be beef tenderloin
Ladd must have cooked an impressive meal. Drummond stop being a vegetarian. She also says she would choose beef as her final meal. The Food Network star tells Taste of Home she would have beef tenderloin if she had to choose her last meal.
When it comes to side dishes, Drummond says she would have creamed spinach and mushrooms sautéed in red wine. She would also have a glass of red wine with her meal. Another side she would include is macaroni and cheese. Drummond wouldn't just have plain macaroni and cheese; she would make sure to spice things up. "With bacon and caramelized onions," says Drummond. "Kind of like my fancy mac and cheese."
Follow Sheiresa Ngo on Twitter.