'The Pioneer Woman': Ree Drummond's Easiest Casserole Is the Perfect 30 Minute Weeknight Dinner
Ree Drummond has a satisfying casserole recipe that can feed your hungry family at dinnertime or you can freeze it and heat it up later. The Pioneer Woman star's easy sour cream noodle bake is loaded with flavor and ready in just 30 minutes.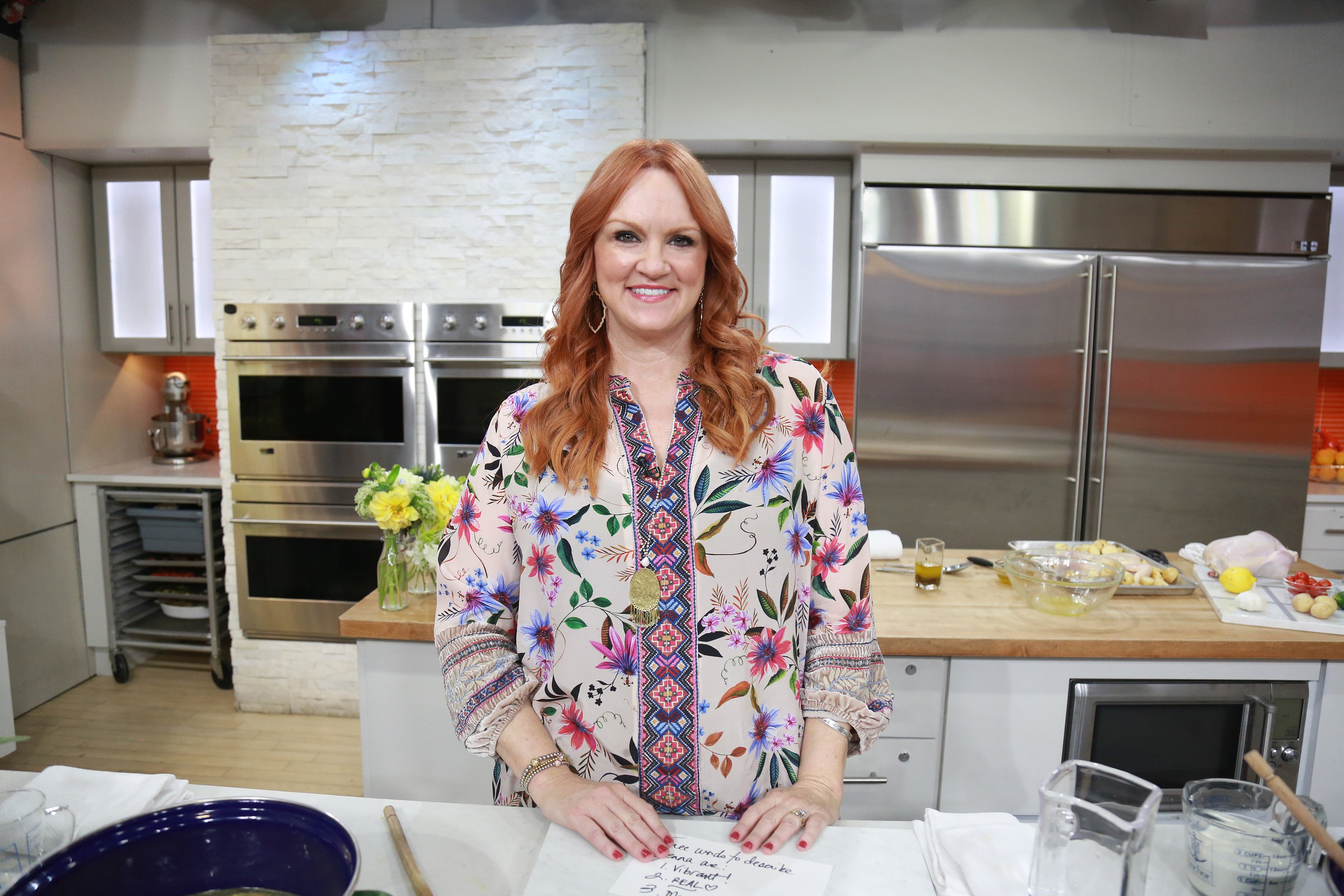 Ree Drummond's sour cream noodle bake is adapted from an old recipe
Drummond wrote about the sour cream noodle bake in a 2011 post on her Pioneer Woman blog. "A lovely weeknight standby," she wrote about the recipe. "Flavorful, cheesy, and satisfying!"
Drummond shared how the recipe originated with her mom's friend and she "adapted it through the years" for her family in order "to suit the picky palates of the people I live with."
She begins by browning ground beef in a skillet, then drains the grease as necessary, and then adds tomato sauce, salt, and pepper.
"And that's it for the seasoning, and what I actually love about this dish," Drummond wrote. "But you can certainly add in some Italian seasoning or red pepper flakes to give it a little kick."
She simmers the meat while cooking the egg noodles, then combines the remaining ingredients — sour cream, cottage cheese, salt, and pepper — in a bowl before stirring the mixture into the noodles.
She adds sliced green onions and gives everything a final stir.
Ree Drummond assmbles the casserole in layers
Drummond prefers to make a layered casserole with the ingredients, first putting half of the noodles in a baking dish, then adding half of the meat mixture, and sprinkling shredded cheddar over the top. She repeats the layers, ending with cheese on top, and bakes the casserole for 20 minutes in a 350 degree Fahrenheit oven.
"This really is yummy, guys and can be made ahead of time and refrigerated, unbaked, until you're ready to pop it in the oven," she explained. "Delicious, easy weeknight grub."
When Drummond demonstrated how to make the recipe on The Pioneer Woman cooking show, she explained, "It's an old-fashioned recipe that's real meaty and cheesy. And my husband and kids love it."
She also shared how "it's a really great layered dish — really simple but still lots of things going on" and later explained why she prefers layering it.
"The original sour cream noodle bake recipe calls for just combining all the sauce and all the noodles together but I really like layering it because it keeps the elements separate," she explained. "And then every bite you get, you get a little bit of cheese, a little bit of creaminess. It's really nice."
The noodle casserole is a perfect freezer meal
Drummond also explained that this recipe makes a perfect freezer meal. She allowed the pans of sour cream noodle bake to cool before covering and freezing them. "And then they'll be ready to throw in the oven whenever we want them," she noted.
Her recipe instructions share the easy freeze and reheat procedure. After assembling the noodle bake in aluminum pans, Drummond covers them with aluminum foil, sealing the edges to prevent freezer burn, then freezes the casserole.
When she's ready to bake it, she places the noodle casserole in a 375 degree Fahrenheit oven and bakes it for 45 minutes, then removes the lid, and bakes it for another 20 minutes.
You can find the full recipe on the Food Network website.
RELATED: 'The Pioneer Woman' Ree Drummond's Decadent Chocolate Poke Cake Recipe Uses a Surprising Hack