'The Pioneer Woman': Ree Drummond Shares Easiest Christmas Side Dish Ideas
Ree Drummond shares the easiest side dishes for Christmas Day, including mashed potatoes with an ingredient that elevates the flavor beyond the ordinary.
Ree Drummond has the easiest Christmas side dish ideas that are total crowd-pleasers and can be made in advance. You can't beat the classics, like mashed potatoes and casseroles, but The Pioneer Woman star finds ways to elevate flavors beyond the ordinary.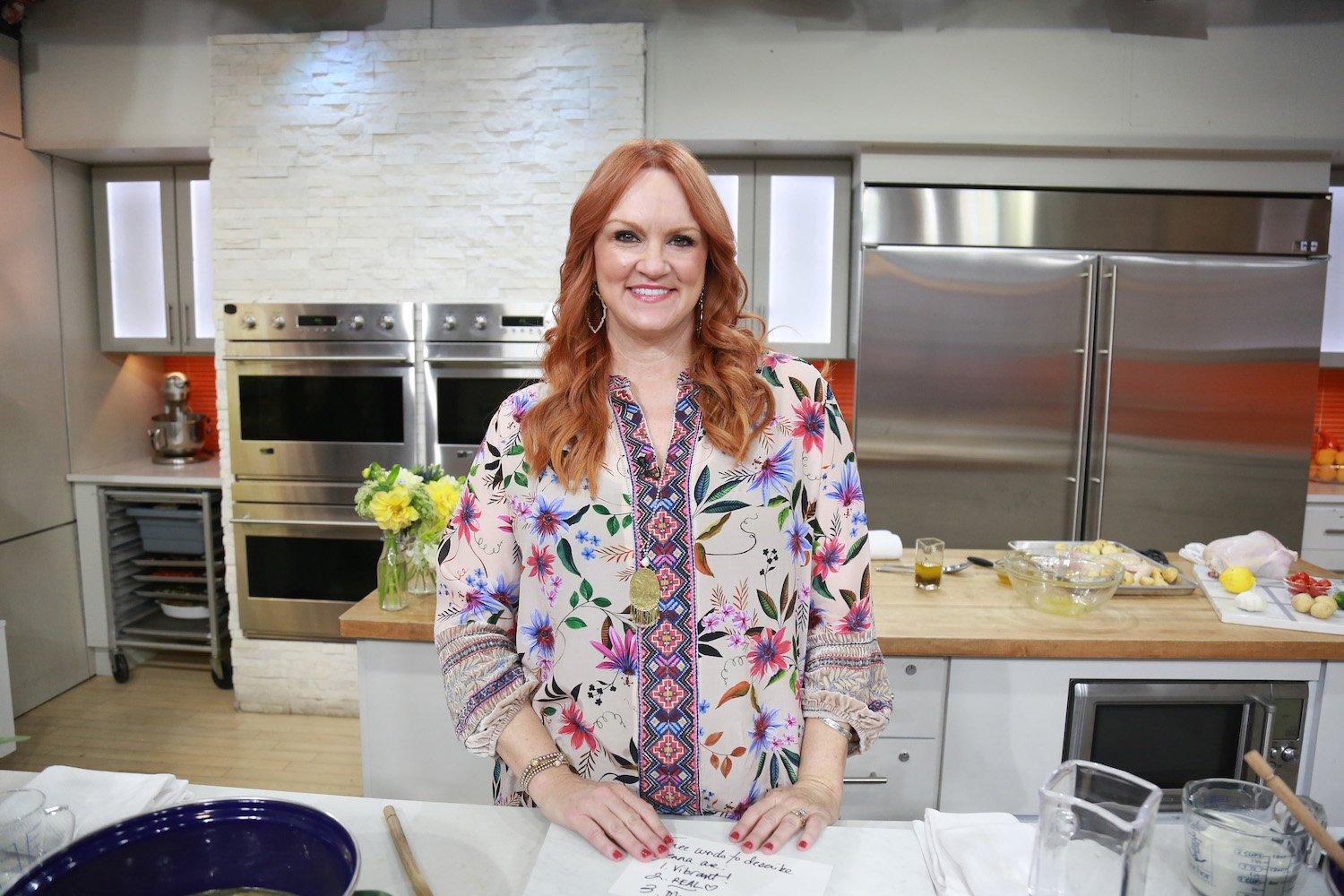 Ree Drummond recommends the easiest Christmas side dishes
Drummond shared some of her inspired Christmas side dish ideas during a December interview with Mashed. While there are some basic options, she recommended easy tips to change up the flavors in unique ways.
The Pioneer Woman star was asked, "What are some of the absolute easiest side dishes for people to make with confidence, especially people who are more of an amateur chef?"
Drummond was at the ready with a simple go-to option: mashed potatoes.
She's also "big on casseroles" for their ease. "Then anything that can be in casserole form, just a classic broccoli cauliflower casserole with cheese, you can do just plain cheddar or Jack cheese, but you could also elevate it and do Gruyère or fontina," the Food Network host explained. "I think I'm big on casseroles around the holidays, probably because they're so easy and you can fill the fridge with them."
Drummond's caramelized shallot mashed potatoes take the traditional dish to new levels
Drummond shared the easy ways to make mashed potatoes even more special.
"What I love is to elevate mashed potatoes and maybe sauté some shallots, caramelize some shallots, and I put them in the bottom of the casserole dish and then dump the mashed potatoes on top," she explained. "And then top the mashed potatoes with more of the caramelized shallots, and that's a really great way to elevate them."
The Pioneer Woman star continued, "If you add enough stuff to mashed potatoes — butter, cream cheese, cream — it tastes like you are a French chef and that you really know what you're doing."
Drummond shared just how versatile this easy side dish is. "I think a good mashed potato dish is the best thing to serve with anything, whether it's turkey or prime rib or tenderloin," she explained.
The Pioneer Woman star's mashed potatoes with shallots recipe is available on the Food Network website.
'The Pioneer Woman' star recommends making side dishes in advance
When asked her thoughts about the mistakes people make with their holiday meal, Drummond said they often put too much pressure on themselves.
She has an easy approach for calming any holiday stress. "I've learned the hard way through the years that if you're hosting a pretty big gathering or making a big meal, that if you choose recipes that are all last minute, it's going to result in chaos and you don't want your guests to get that vibe," she shared. "Again, my favorite thing to do is to make mashed potatoes ahead of time, start prepping veggies the day or two before the meal, measure ingredients, make pie crust ahead of time, put them in the freezer or fridge."
Drummond pointed to some of the things that can be done in advance to alleviate rushing around on the day of. "My hope is that the day of the gathering, it's really about kind of assembling and baking things off and finishing," she explained.
Drummond continued, "If you're doing casseroles, casseroles are amazing because you can make almost any casserole up to two days before and put it in the fridge unbaked, and then take it out a couple hours before the party to bring it to room temperature, and then bake it off, and they're almost better if you make them a couple days ahead of time and let them sit in the fridge and get more delicious."