'The Pioneer Woman': Ree Drummond's Easiest Dessert Is a Perfect Treat to Stock in the Freezer
Ree Drummond has an easy dessert idea that involves a handful of ingredients and can be stored in the freezer. 'The Pioneer Woman' star's snack idea is perfectly portioned, too.
Ree Drummond has the perfect dessert to make ahead and have on hand in the freezer and, best of all, it's so easy to pull together. The Pioneer Woman star shared her easiest dessert recipe and the individual-sized portions will satisfy your sweet tooth.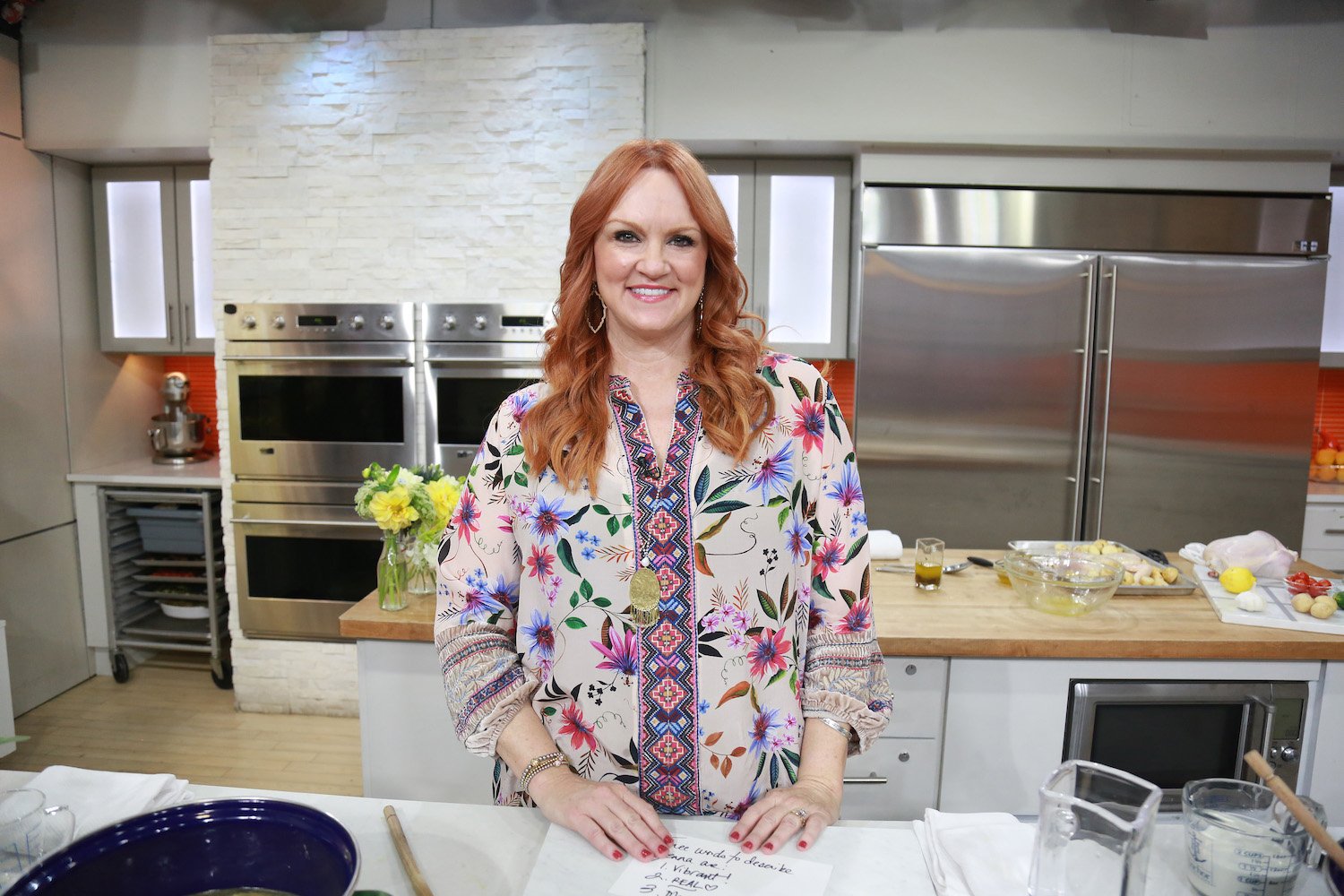 Ree Drummond stocked her freezer with a variety of foods on 'The Pioneer Woman'
Drummond shared some of her easy recipes on an episode of The Pioneer Woman that are perfect for storing in the freezer. "There is nothing that brings me more joy in life than having a freezer full of food, all ready to go," Drummond said.
She added, "I'm going to fill the freezer with all three meals of the day and then some."
The Pioneer Woman star had a kid-friendly breakfast option, a hearty casserole, and a delicious Tex-Mex soup. She also threw in a super quick recipe for a dessert that can be made in bulk and is reminiscent of an ice cream sandwich.
How to make Ree Drummond's frozen confetti dessert cups recipe
Drummond shared the steps for making her frozen confetti cups, made with just a handful of ingredients. "What a fun dessert, so easy to make," she said. "I'm pretty sure you're gonna want to whip these up so let me walk you through the recipe."
She lined each cup of a muffin pan with paper liners, then got to work on the dessert.
First, Drummond placed vanilla sandwich cookies in a food processor and pulsed them into crumbs. Then she poured in melted butter and mixed the ingredients together. She pressed the crumb mixture into each muffin cup with the back of a spoon.
The Pioneer Woman star crushed four more cookies and mixed them with slightly softened vanilla ice cream and sprinkles. She spooned the mixture on top of the "crust" in the muffin cups and smoothed the tops.
Drummond added more rainbow sprinkles and white chocolate shavings on top of each cup, then placed them in the freezer for 2 hours.
After flash freezing the dessert, she removed each confetti cup from the pan and placed them in a single layer in freezer bags or airtight containers.
You can find the full recipe on the Food Network site.
Drummond makes a 3-ingredient version of her dessert cups
Drummond shared her cookies and cream cups recipe on another episode of The Pioneer Woman and the process was similar to the confetti cups.
She processed chocolate sandwich cookies until they were crumbs, then added melted butter and combined the ingredients. Drummond pressed the cookie crumb and butter combination into paper-lined muffin cups to form a crust.
She spooned softened ice cream on top, sprinkled on more crushed cookies, then put them in the freezer for a couple of hours before placing them in zippered bags.
Fans love 'The Pioneer Woman' star's simple treat
With such a simple recipe, you can't go wrong! The reviews for Drummond's confetti cups prove it's a foolproof and customizable dessert option.
"These were great, easy to make, and a great treat to have in the freezer," one person commented. Another fan shared, "Kids had so much fun making and they love them! Thank you!"
Others pointed out that there are other combinations for this treat. "You can adapt this recipe with other flavors of cookies and ice cream," one fan wrote. "Original Oreos or the other flavors and maybe cookies and cream ice cream!! Great for a kid's birthday!!"
One commenter shared, "You can modify this fun recipe a million different ways (original Oreos, other candies, etc.)."
The full recipe is available on the Food Network website.