'The Pioneer Woman': Ree Drummond's Easy Antipasto Salad Recipe Is Loaded With Delicious Ingredients
Ree Drummond loves easy recipes that are satisfying, too. The Pioneer Woman star's antipasto salad recipe is as simple as making a homemade dressing and assembling the hearty dish.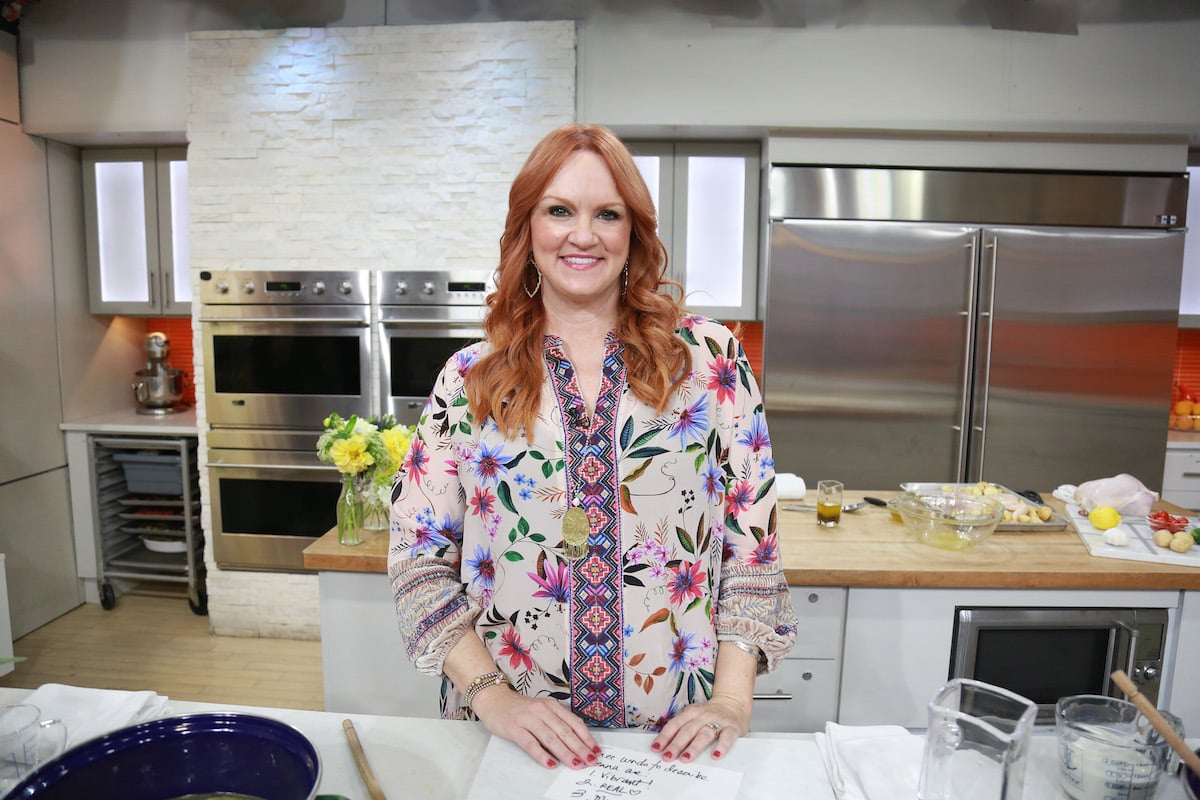 Ree Drummond starts by making a simple salad dressing
Drummond demonstrated how to make her "really simple salad" on an episode of The Pioneer Woman. It's an easy recipe that's loaded with satisfying ingredients that elevate it from a boring salad. Best of all, there's no cooking involved!
"It's basically an antipasto salad for two," Drummond shared. "All you have to really do is make the dressing. Everything else is just assembly."
Her everything antipasto salad recipe starts with a simple vinaigrette. Drummond whisked together olive oil, white balsamic vinegar, crushed red pepper flakes, oregano, minced garlic, salt, and pepper. "Super simple," she noted.
Ree Drummond assembled her antipasto salad recipe
Drummond assembled the salad next, beginning with placing chopped romaine lettuce on a platter. She called the amount "modest" since it was meant to serve 2 people. "You don't want to prep a whole head of lettuce and then have a bunch of leftover salad," she said. "Because once you dress it, it starts to go downhill."
She drizzled the dressing over the top of the lettuce. "I don't even need to toss it," Drummond noted. "You can but I'm just going to let it kind of sink in there."
Then she added a variety of toppings, starting with meats. "You can arrange these artfully or you can just scrape them onto the top of the salad," she said as she put the soppressata on top. "But I love this kind of salad where you have the meats and the little add-ons where you can really see what it's all about."
She added prosciutto and salami slices next, folding them and tucking the meat into the salad. "Then you have three different meats that kind of have a different look about them," Drummond shared. "They look like flowers — salami flowers."
The Food Network host added mozzarella cheese pearls next. "You can sort of sprinkle everything," she explained. "But sometimes I like to do piles and then it invites a big old toss where you mix everything together."
Finally, The Pioneer Woman star added grape tomatoes, quartered marinated artichoke hearts, green olives, and sliced roasted red peppers.
'The Pioneer Woman' star gave the salad a beautiful (and delicious) finishing touch
While she was assembling the dish, Drummond noted that her pizza restaurant in Pawhuska, Oklahoma serves a similar salad.
"We serve a salad kind of like this at P-Town Pizza and it's just one of my favorite things in the world," she said. "At P-Town it's all chopped into tiny little pieces, which is really nice."
Drummond also gave the salad a beautiful finishing touch. "And to finish it off, not that it really needs anything — balsamic glaze. This is the best product in the world," the Food Network host said. She drizzled the glaze over the top.
"Look at that salad," she said as she showed off her healthy dish. "I'm in love and it was so fast to pull together."
The full recipe is available on the Food Network website.
RELATED: 'The Pioneer Woman': Ree Drummond Uses 1 Old-School Hack for Her Family's Favorite Meal