'The Pioneer Woman' Ree Drummond's Easy Chicken Mozzarella Pasta Recipe Uses 1 Shortcut Ingredient: It's Ready in 16 Minutes
Ree Drummond loves a cooking shortcut that doesn't sacrifice any of the potential for delicious flavors. The Pioneer Woman star's recipe for a 16-minute dinner is a perfect example — her chicken mozzarella pasta dish uses a quick store-bought ingredient that makes it an easy weeknight meal.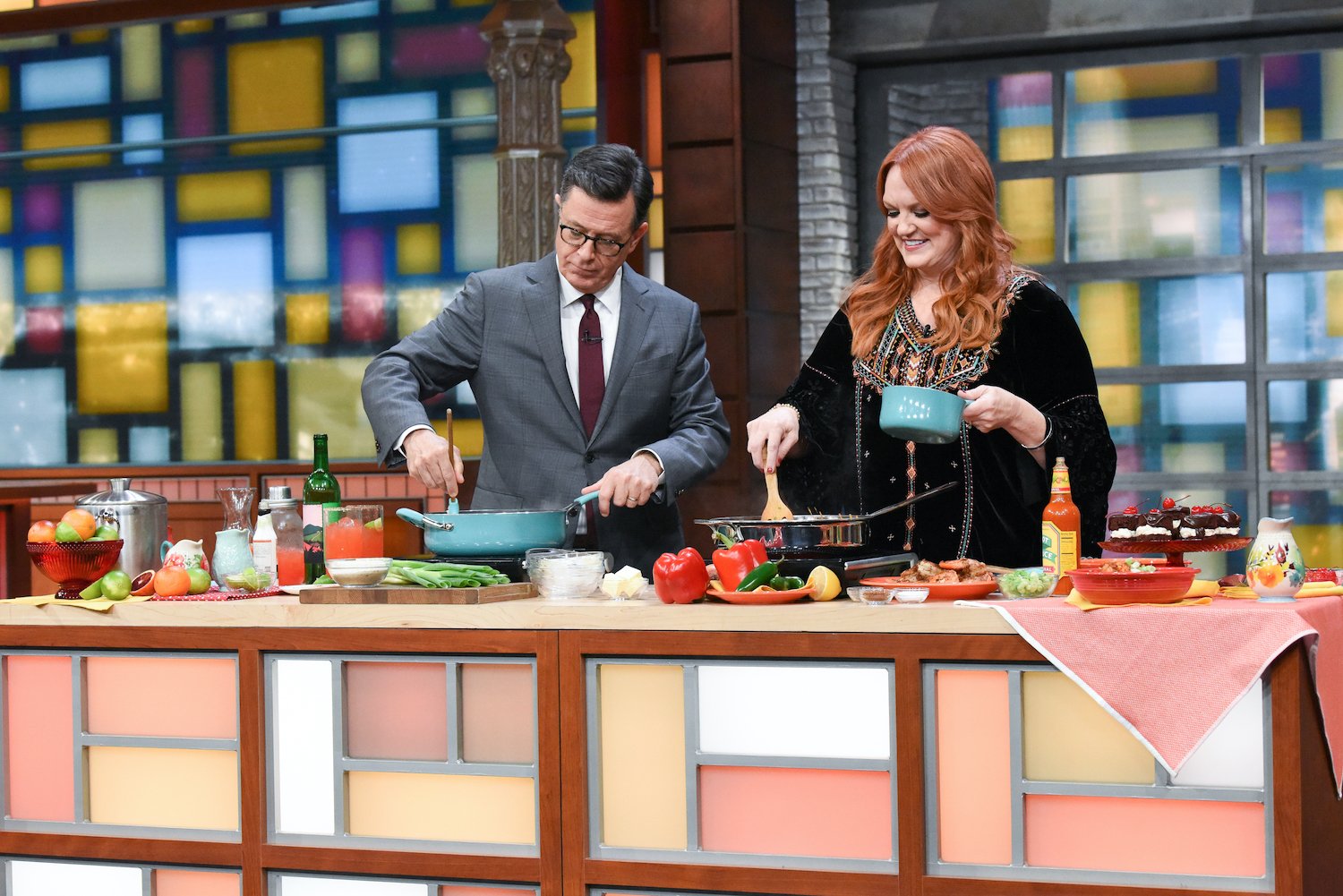 Ree Drummond's family loves her chicken mozzarella pasta recipe
While demonstrating how to make her chicken mozzarella pasta recipe on The Pioneer Woman cooking show, Drummond shared that the easy comfort food, "is one of my family's favorite dinners. It's hearty and delicious and, best of all, it takes no time at all to make."
She also wrote about her pasta recipe in a 2014 Pioneer Woman blog post, noting it's "one of my favorite, easiest pastas on the planet."
Drummond shared how the meal is "the total package" because it's "hearty" and "easy" to make. "It's a great presentation if you're having company over… or just makes a perfect weeknight meal," she explained.
'The Pioneer Woman' star uses an easy store-bought shortcut
Drummond first heated olivee oil in a skillet over medium-high heat, then cooked small chicken chunks seasoned with salt and pepper. She cooked the chicken until it was golden on the outside, but didn't cook it all the way through. Then she removed the chicken and added diced onion and minced garlic to the pan, cooking until the onions were golden brown.
"Now, at this point in your life, you can add wine, crushed tomatoes, tomato paste, herbs, and spices and spend a really long time cooking your own sauce until it's perfect," she explained in her blog post.
Drummond finds that a jar of pasta sauce does the job perfectly, however. "Or, if you need to move this along a little quicker, you can reach for a jar of good quality marinara sauce and call it a day!," she wrote.
"Part of what makes this dish so easy and so quick — I use really good quality marinara sauce," she shared on the cooking show. "I use it all the time. It's a really delicious shortcut ingredient."
The Pioneer Woman star offered up an easy trick for the perfect consistency of sauce, too. Drummond shared that she thins the sauce with just a bit of the pasta water while the pasta cooks.
Drummond said the type of cheese 'really elevates this dish'
Drummond added the chicken back into the sauce and added parsley, then simmered the sauce for 7 to 8 minutes. After the chicken was completely cooked, she added cubes of fresh mozzarella cheese that she said "really elevates this dish from just a basic chicken marinara pasta." She only cooked the sauce for another two or three minutes to soften the cheese but not totally melt it.
After putting the pasta in a big bowl, she added shaved parmesan cheese before pouring the sauce over it. She finished the dish with a sprinkle of basil and more parmesan on top. "You will absolutely love this. It's ridiculously simple, but oh so good," she said. "Dinner is done… and in 16 minutes flat."
You can find the full recipe on the Food Network website.
RELATED: 'The Pioneer Woman': Ree Drummond's Easiest Casserole Is the Perfect 30 Minute Weeknight Dinner