'The Pioneer Woman': Ree Drummond's Easy Chocolate Pie Is Her Husband Ladd's 'Favorite Dessert in the World'
Ree Drummond shared her recipe for Ladd's Chocolate Pie, which earned its name because it's her husband's favorite dessert. The Pioneer Woman star demonstrated how to make an easy chocolate pudding and poured it into a time-saving store-bought frozen crust. Ladd prefers his chocolate pie plain but she loads hers with toppings.
Ree Drummond's husband Ladd loves her chocolate pie dessert so much, the recipe is called 'Ladd's Chocolate Pie.' Find out how to make The Pioneer Woman star's easy chocolate pie recipe, which earns rave reviews.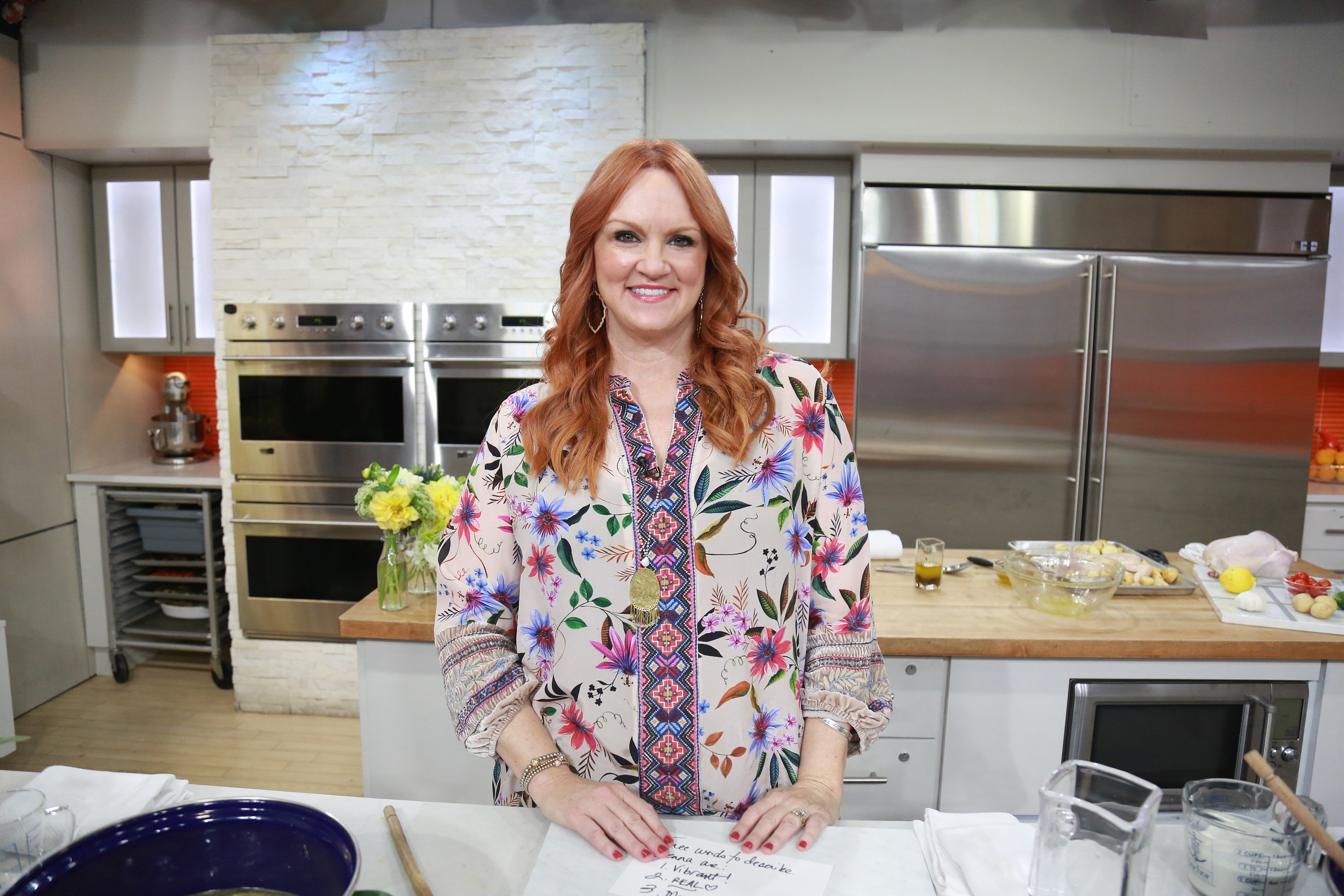 Ree Drummond's chocolate pie is Ladd's favorite dessert
When Drummond demonstrated how to make Ladd's chocolate pie on The Pioneer Woman show, of course, she had to share how the recipe got its name.
"I call this Ladd's chocolate pie because I make it for Ladd all the time — he absolutely loves it," she explained. "And I make it for him all the time — not just because he loves it, but because it is so easy to make. It takes no time at all."
The Pioneer Woman star made the filling by stirring sugar, corn starch, and salt together in a saucepan, then added milk and beaten egg yolks. "Nothing complicated about this at all," she assured as she heated the filling for a few minutes, stirring as it thickened. "You need to babysit this a little bit while it heats up. Don't walk away or you'll regret it for the rest of your life."
Drummond chopped chocolate for the recipe, explaining, "You can use lots of different varieties of chocolate for chocolate pie. This is bittersweet chocolate and it just results in the perfect chocolate balance. It's not too sweet, it's not too strong. It's just perfect."
She said substitutions will work as well, however. "You can sub in some semisweet chocolate if you like things to be a little bit sweeter," she explained.
Ree Drummond's pie filling can also be eaten as pudding
Drummond explained how quickly the pudding comes together. "Now when it starts to thicken, it happens really fast," she noted. "Just after it boils, it's this thick nice pudding consistency. It looks luscious."
She turned off the heat and added the chopped chocolate, which melted into the other hot ingredients. Then Drummond added a splash of vanilla extract and a bit of butter, which she said will "give it some last-minute silkiness and richness."
Drummond's easy chocolate pudding is amazing in a pie but can also be served as-is, either warm or poured in cups and chilled. That's exactly what Drummond said she does if there's leftover pudding after pouring it into the pie crust.
Once everything is incorporated, Drummond poured it into a store-bought frozen crust. "I just poked it with a fork, baked it until it was golden, and then the filling just goes right in," she said. "There is no more beautiful sight than that."
Once she assembled the pie, she put it into the refrigerator to chill uncovered "for several hours until set."
Ladd Drummond eats the chocolate pie plain
Drummond showed off her final dessert, with her pie slice topped with berries, whipped cream, and sprinkles, and Ladd's just straight-up plain.
She shared Ladd's preference for plain chocolate pie when she wrote about the recipe in a 2020 Pioneer Woman blog post.
"This pie is always one of those things that drives home to me the differences between Marlboro Man and me, and let me explain: In no universe would he ever, ever consider adorning his chocolate pie with anything," she wrote. "Not whipped cream, not fruit, not nuts, not sauces… nothing. To him, that would mar the beautiful simplicity of this luscious dessert and he sees absolutely no logical reason for it."
"I, on the other hand, will keep adding stuff to the top of my chocolate pie until my fridge is empty, my pantry is cleaned out, and the cows come home," she added.
You can find the full recipe on the Food Network website.