'The Pioneer Woman': Ree Drummond's Easy Chopped Salad Board Makes a Boring Salad Fun
Ree Drummond is eating healthier these days and has found some fun ways to spice up a boring salad. The Pioneer Woman star shared her easy idea for a chopped salad board that can replace a typical tossed salad and allows your family or guests to build a salad to their tastes.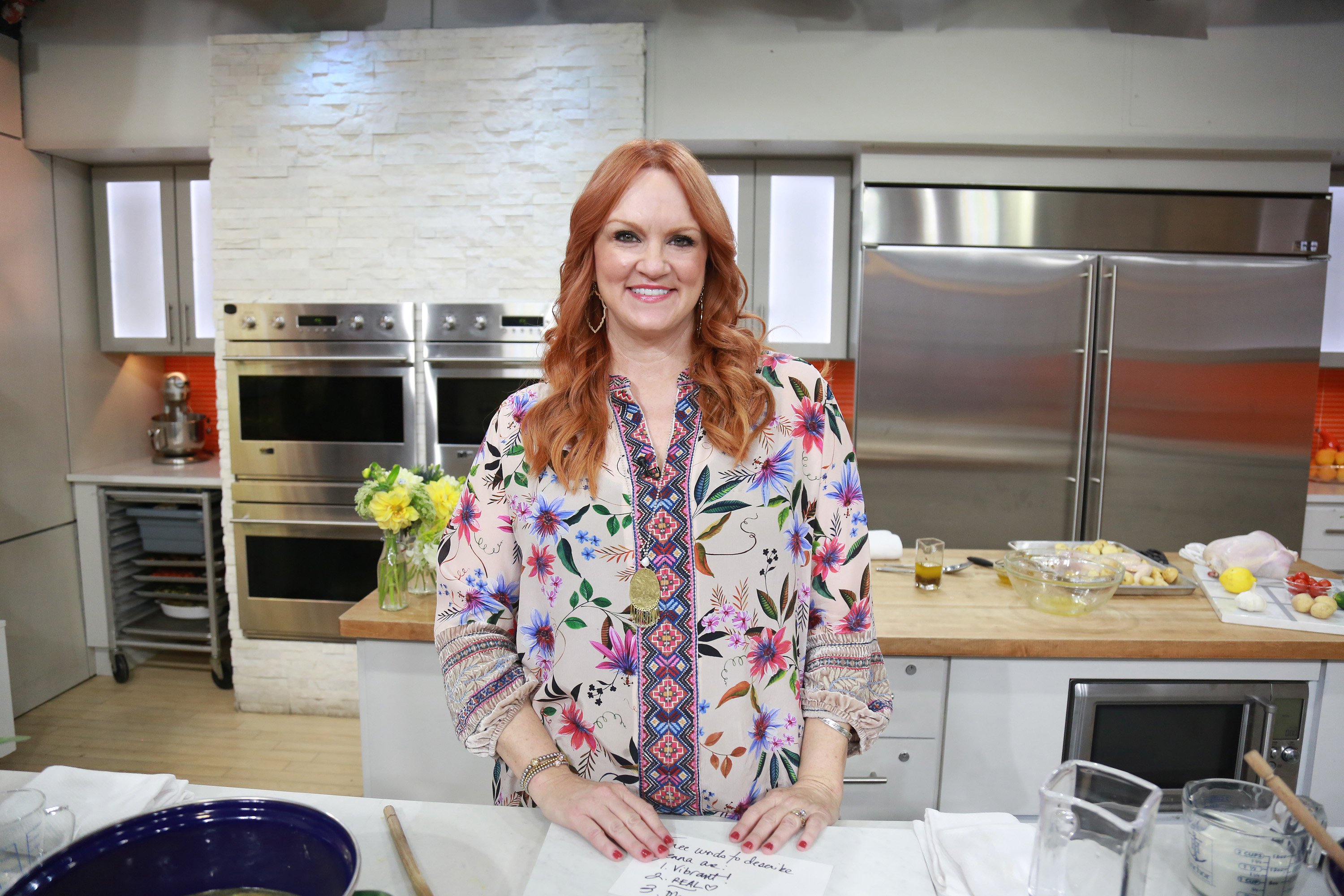 Ree Drummond's easy chopped salad board is a fun idea
Drummond shared her idea for a chopped salad board on The Pioneer Woman cooking show. It couldn't be easier to put together and is such a fun way to present a salad.
Drummond showed how to build a salad board using a round board, but any shape or size works. "So I'm using spinach and I've got all these beautiful ingredients," she said, showing a sheet pan that had everything organized for the board.
"I did spinach, tomatoes, orange bell peppers… hard boiled eggs" she said. The best part is there are no rules. "And you don't have to really be symmetrical," Drummond noted as she grouped ingredients around a container of ranch dressing set in the center.
She placed slices of cheddar cheese on her board as well as chopped bacon. Drummond sprinkled fresh chopped parsley over the ingredients and noted that the salad could be the main course because it's so substantial.
You can find the full recipe on the Food Network website.
Ree Drummond makes a steak salad sandwich board
Drummond's steak salad sandwich board is another easy option that allows guests to build a salad from the arrangement of ingredients or they can opt to make a sandwich.
"That way everybody can eat their steak however they want," she explained. "This is great for family dinner or if you're having company over."
Drummond seasoned the steaks and sliced onions before adding them to a hot grill. She cooked the meat for 5 minutes on the first side, turned it over, and cooked the steaks for another 4 minutes until it was medium-rare. Drummond allowed the steaks to rest while cooking the onions.
The Pioneer Woman star made an easy dressing by combining mayonnaise, sour cream, horseradish, Worcestershire sauce, pepper, and salt.
She showed how to assemble the board by first slicing the meat and placing it in the center then arranging the other elements around it: sliced bread, grilled onions, lettuce, tomato slices, sliced cheddar cheese, and horseradish mayo. She finished the board with a sprinkle of green onions over the steak and some salt on the tomatoes.
"It is absolutely glorious," she said about the finished board, then explained that people can make a sandwich or salad from the ingredients.
Get the full recipe on the Food Network website.
'The Pioneer Woman' creates an interesting bread bowl
Drummond loves to spice up a boring salad, as evidenced by her unique pizza dough salad bowl she made on The Pioneer Woman show.
After stretching out pizza dough to make a 12-inch circle, she draped it over an upside-down metal bowl coated with nonstick spray set on a sheet pan. Drummond brushed it with a butter and garlic powder mixture and baked it in a 400 degree Fahrenheit oven for 20 to 25 minutes.
She removed the dough from the bowl, brushed more garlic butter on the inside, and allowed it to cool before assembling a tossed salad inside of her homemade bread bowl.
The full recipe is on the Food Network website.
RELATED: 'The Pioneer Woman' Ree Drummond's Charcuterie Cheese Board Has No Rules: 'Anything Goes'