'The Pioneer Woman': Ree Drummond's Easy Crispy Breakfast Wraps Are a Hearty Portable Meal
Ree Drummond has a portable breakfast idea that's crispy, delicious, and so hearty and filling. The Pioneer Woman star shared her crispy breakfast wraps recipe, loaded with sausage, eggs, cheese, and other toppings, then folded perfectly into a square packet and toasted in a pan.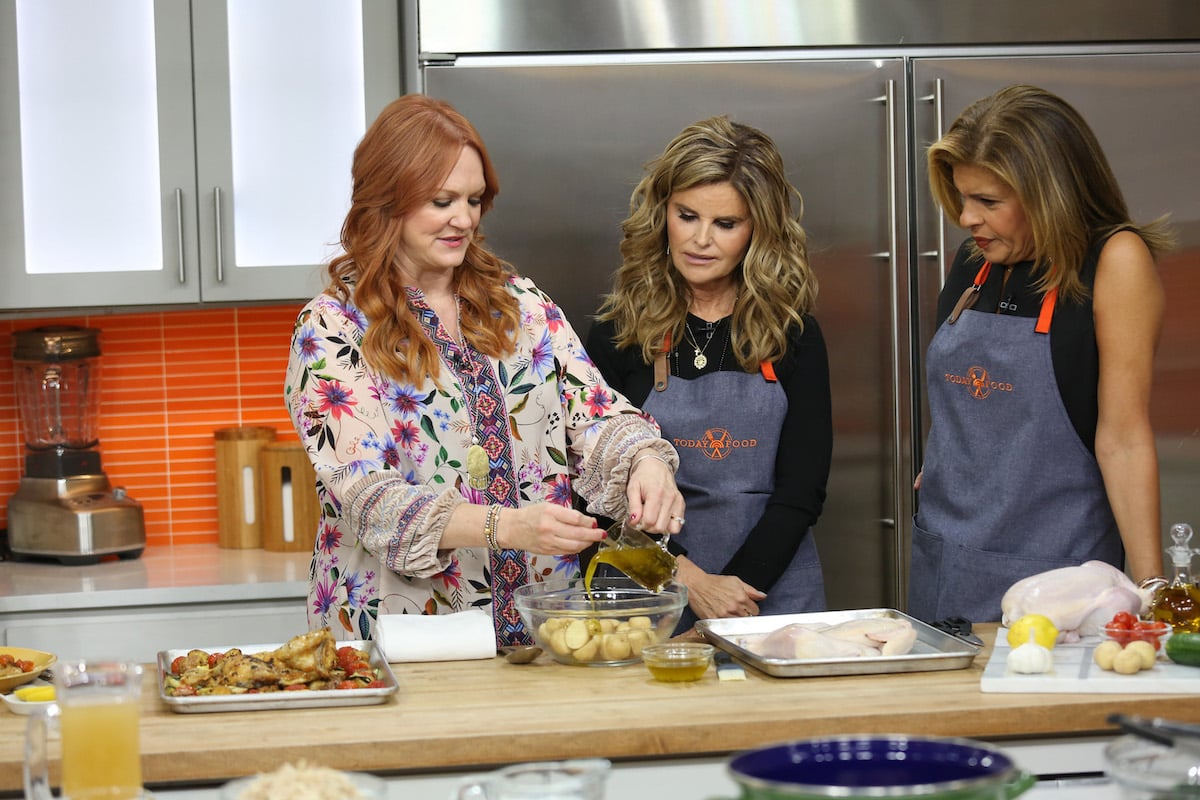 Ree Drummond's crispy breakfast wraps recipe is an easy morning meal option
Drummond's crispy morning wraps come together so quickly and make a unique breakfast that you can have on the go. She demonstrated how to make her easy breakfast wraps on an episode of The Pioneer Woman, which started with cooking breakfast sausage and crumbling it into big chunks.
She mixed together eggs, salt, pepper, and milk and made scrambled eggs, then built her crispy morning wrap, beginning with a tortilla. Drummond piled on cheese, sausage, eggs, salsa, avocado, hashbrown coins, and sour cream. Then she folded in two sides, overlapping them in the middle, and folded the other two ends in to make a square. Drummond put the wrap in a hot pan, seam side down, with olive oil and cooked the wrap until each side was crisp and golden.
The full recipe is available on the Food Network website.
'The Pioneer Woman' star's breakfast burritos are another easy morning meal
Drummond wrote about her breakfast burritos recipe in a 2008 blog post on The Pioneer Woman website. She warned, "These breakfast burritos are not fancy. These breakfast burritos are not gourmet. These breakfast burritos are not haute Tex-Mex cuisine."
She continued: "These breakfast burritos are exactly that: breakfast burritos, and I often make them for my husband and kids when they're at the pens working cattle at breakfast time."
Drummond went on to explain how the burritos are "simple," but that's exactly how her husband Ladd and their kids prefer it. "They want it straight up and Middle-Americano, without a lot of adornment," she explained, pointing out that, since the recipe is basic, it can certainly be adapted with what you have on hand and/or prefer in your burrito.
She gave a glimpse at the ingredients she'd add "if I were living in a tiny apartment in Chicago by myself." That includes picante, pico de gallo, green salsa, and sour cream.
Drummond made her breakfast potatoes recipe with red and green bell peppers, browned breakfast sausage in a skillet, and mixed up eggs, cheese, and seasonings. She added the potatoes to the pan with the sausage, then poured the eggs over the top, and scrambled everything together.
To assemble the burritos, she placed the egg, potato, and sausage mixture into a warm soft tortilla, then rolled it tightly and wrapped the burrito in foil. She repeated the process and had a breakfast she could deliver to her hard-working kids and husband.
You can find the full recipe on the Food Network website.
RELATED: 'The Pioneer Woman': Ree Drummond's Easy Sheet Pan S'mores Dessert Is Perfect for Summer