'The Pioneer Woman': Ree Drummond's Easy Enchiladas Are Ready in Just 5 Minutes
Looking for a speedy weekday dinner that's full of flavor? Ree Drummond's green chile enchiladas recipe is ready and on the table in just 5 minutes using a few of The Pioneer Woman star's simple shortcuts.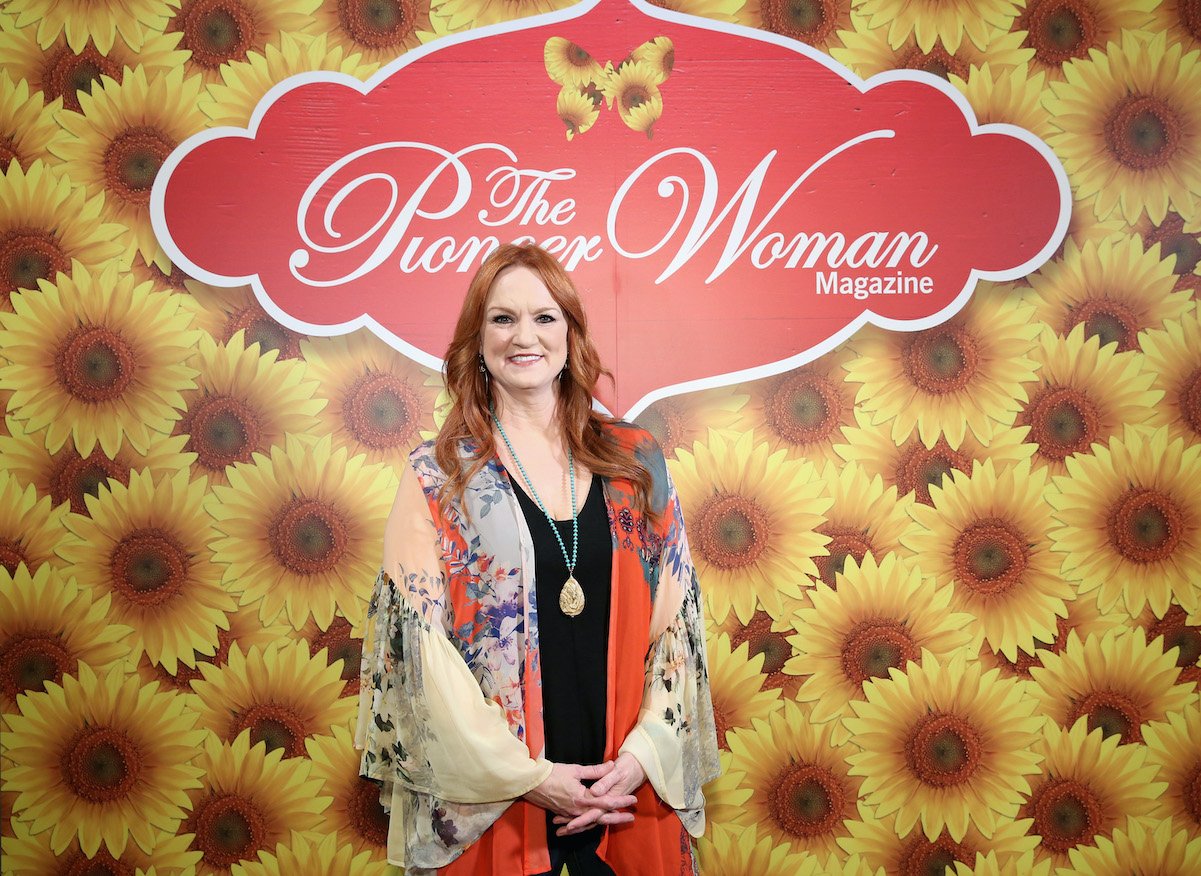 Ree Drummond's green chile enchiladas recipe is ready in 5 minutes
Drummond demonstrated how to make the easy green chile enchiladas recipe during an episode of The Pioneer Woman. "I successfully tested my 30, 20, and 10-minute recipes for my blog posts but I decided to go for broke and I'm going to do a 5-minute recipe," she explained.
"I'm going to crank the heat up under these two pans, start my watch, and here we go," she added.
Drummond placed butter in a skillet, chopped an onion, and sauteed it in the melted butter. She made a sauce by combining a can of green chile enchilada sauce and canned chopped green chiles in a saucepan while the onions cooked.
"I'm making easy green chile enchiladas — they are so incredibly simple and so incredibly delicious," The Pioneer Woman star noted.
Drummond shredded cheddar jack cheese and, when the onions were cooked, she assembled the enchiladas.
"Now I'll just build the enchiladas and it's really easy," she explained as she placed a corn tortilla on a plate, topped it with cheese, overlapped another tortilla and topped it with cheese, and repeated the assembly with a third tortilla.
"Now, to melt this, I don't have time to stick it in the oven so I'm going to run to the microwave," Drummond said. "Nuke it for a very short time, just until it melts."
She continued, "These enchiladas are so cool because they're not rolled up like traditional enchiladas — they're open-faced. You can just see all that wonderful melted cheese right in front of you."
She topped the enchiladas with the cooked onions, added her green chile sauce, and added some toppings: sour cream, salsa, and a sprinkle of cilantro leaves.
You can find the full recipe on the Food Network website.
Ree Drummond puts a fun spin on a quick queso dip
Drummond's pepperoni pizza queso recipe puts a fun spin on a delicious dip and it shares similar flavors as her enchiladas.
"It truly is the best of both worlds," she explained while making the mashup of pizza and Mexican dip on an episode of The Pioneer Woman. "I'm using flavors from both dishes in a big way. This is truly the perfect dish for game day and my family happens to be hopelessly devoted to it."
Drummond sauteed onions and bell peppers, added a can of diced tomatoes and green chiles and a can of green chiles "just to really drive home that queso flavor." Once the ingredients were heated through, she added five cheeses: processed cheese, cheddar, mozzarella, fontina, and parmesan.
"I would say game day food is probably the number one category of food in my house," she joked.
The full recipe is available on the Food Network website.
RELATED: 'The Pioneer Woman': Ree Drummond Uses 1 Easy Shortcut for Her Quick Skillet Pizza Recipe