'The Pioneer Woman': Ree Drummond's Easy Fried Rice Recipe Has 'Big Cowboy Flavor'
Ree Drummond has a hearty rice recipe that she says delivers "big cowboy flavor." The Pioneer Woman star's easy Tex-Mex fried rice is loaded with meat and vegetables and — best of all — it takes just 16 minutes to make.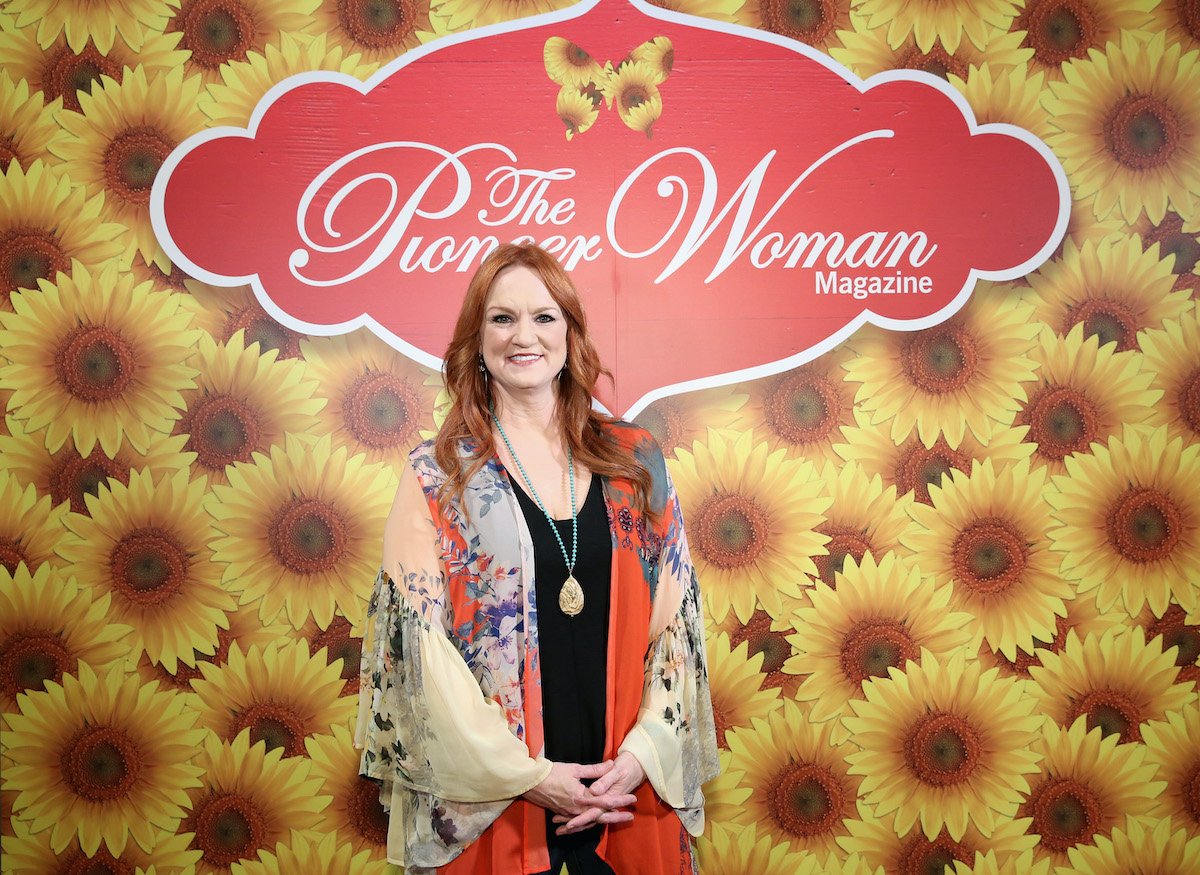 Ree Drummond's Tex-Mex fried rice recipe is simple comfort food
Drummond demonstrated how to make her Tex-Mex fried rice recipe on an episode of The Pioneer Woman. "The cowboys have been hard at work on the ranch today and they've got to be getting hungry," she explained. "So I'm going to whip up one of my favorite cowboy-style 16-minute meals."
She continued, "It's like the fried rice we all know and love but it's got big cowboy flavor."
Drummond started by browning pork breakfast sausage in a skillet, breaking it into small pieces as it cooked. She added "cowboy-friendly" vegetables to the pan — diced onion and red bell peppers and jalapeno pepper — and stirred everything together.
The Pioneer Woman star added what she called "one of my favorite 16-minute meal shortcuts" — a bag of frozen corn. She poured it into the skillet, explaining, "Everything is so hot, it's going to thaw it almost instantly."
Drummond stirred everything together and added salt, pepper, crushed red pepper flakes, and chili powder, then cooked everything until the vegetables were tender and crisp.
The Food Network host added leftover cooked rice to the skillet and stirred it into the other ingredients. "If you want to make this really fast and you don't have leftover rice, you can do microwave-style rice," she explained. "That makes it move really fast, too."
She added lime zest and juice "for a little bit of tang" as well as Worcestershire sauce and hot sauce. Drummond used a spatula to scrape the bottom of the skillet as the rice fried and browned. She turned off the heat and stirred in green onions and sprinkled cilantro over the top.
"I love cilantro because when you have a lot of hot and spicy Tex-Mex dishes, it's nice to always sprinkle a little cilantro over the top," Drummond noted. "It seems to kind of cool it down, give the dish a little bit of freshness."
The full recipe is available on the Food Network website.
'The Pioneer Woman' has a vegetarian fried rice recipe, too
Drummond also has an equally easy vegetarian fried rice recipe that's loaded with veggies — and substitutes riced cauliflower and riced sweet potatoes for traditional rice.
Drummond scrambles eggs in a skillet with olive oil and butter, then removes the eggs. After adding more butter to the pan, she adds edamame and frozen corn with peppers, cooking everything for 2 to 3 minutes, then adds riced cauliflower and sweet potatoes, stirs the ingredients together, and cooks it for another 2 minutes.
The Pioneer Woman star makes an easy sauce by combining soy, sugar, ginger, chili paste, and garlic in a mason jar, screwing on the lid, and shaking it to combine the ingredients. She adds the sauce to the skillet with the vegetables, then adds the eggs back to the pan. To serve, Drummond tops the fried rice with scallions, cilantro, and sesame seeds.
You can find the full recipe on the Food Network website.
RELATED: 'The Pioneer Woman': Ree Drummond's Easy Frozen Tiramisu Cake Is Her Favorite Dessert