'The Pioneer Woman': Ree Drummond's Easy 3 Ingredient Frozen Dessert Cups Are Perfect for Summertime Snacking
Ree Drummond shared her easy recipe for cookies and cream cups, a quick three ingredient snack that uses a muffin tin to create individually portioned ice cream treats. The Pioneer Woman star explained how butter and cookie crumbs form a crust, then a mixture of ice cream and cookies is added on top.
Looking for an easy and refreshing summer snack that's quick to whip up? Ree Drummond has a three-ingredient solution that is perfectly portioned and easy to grab and go from the freezer. What could be better when the temperatures are climbing?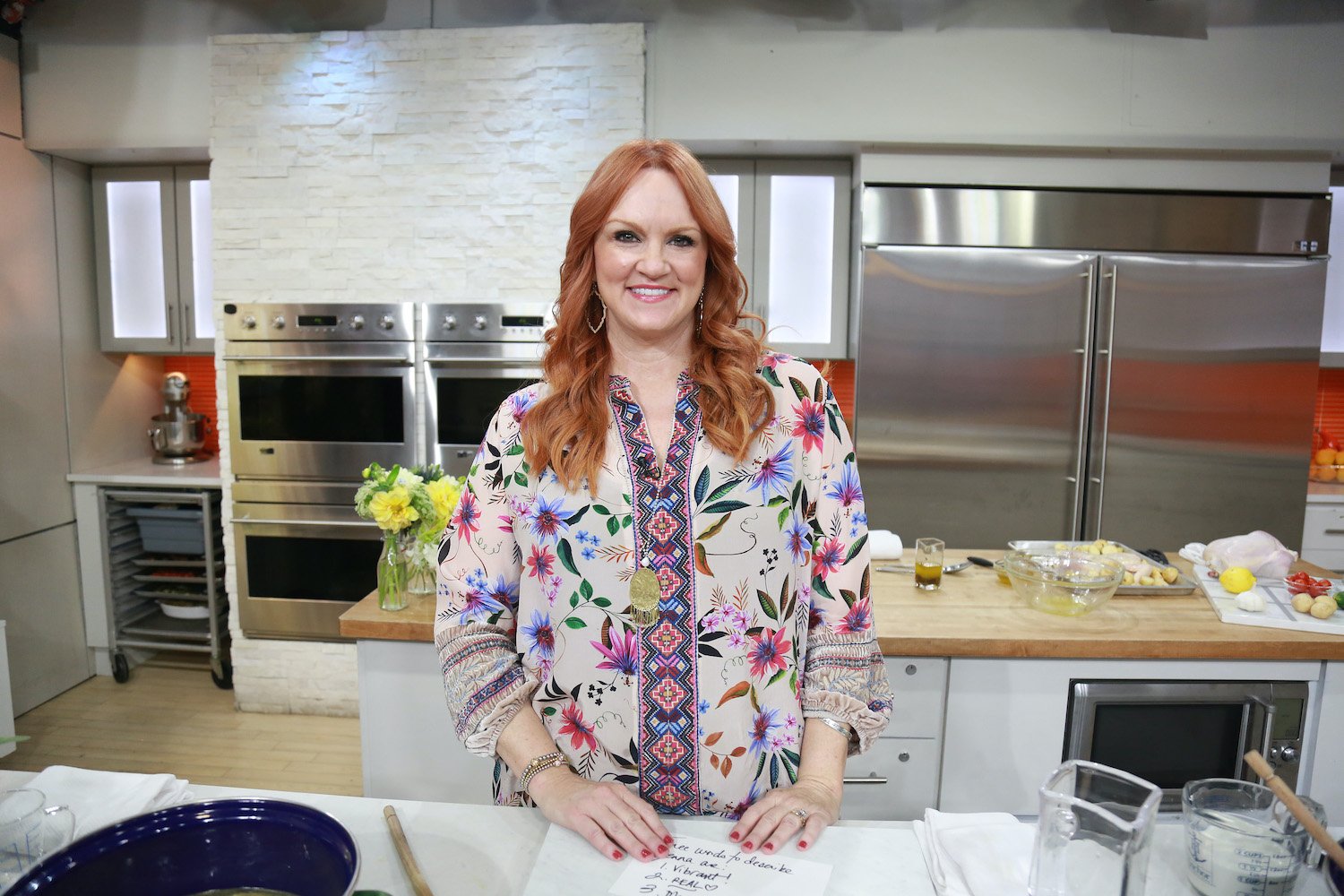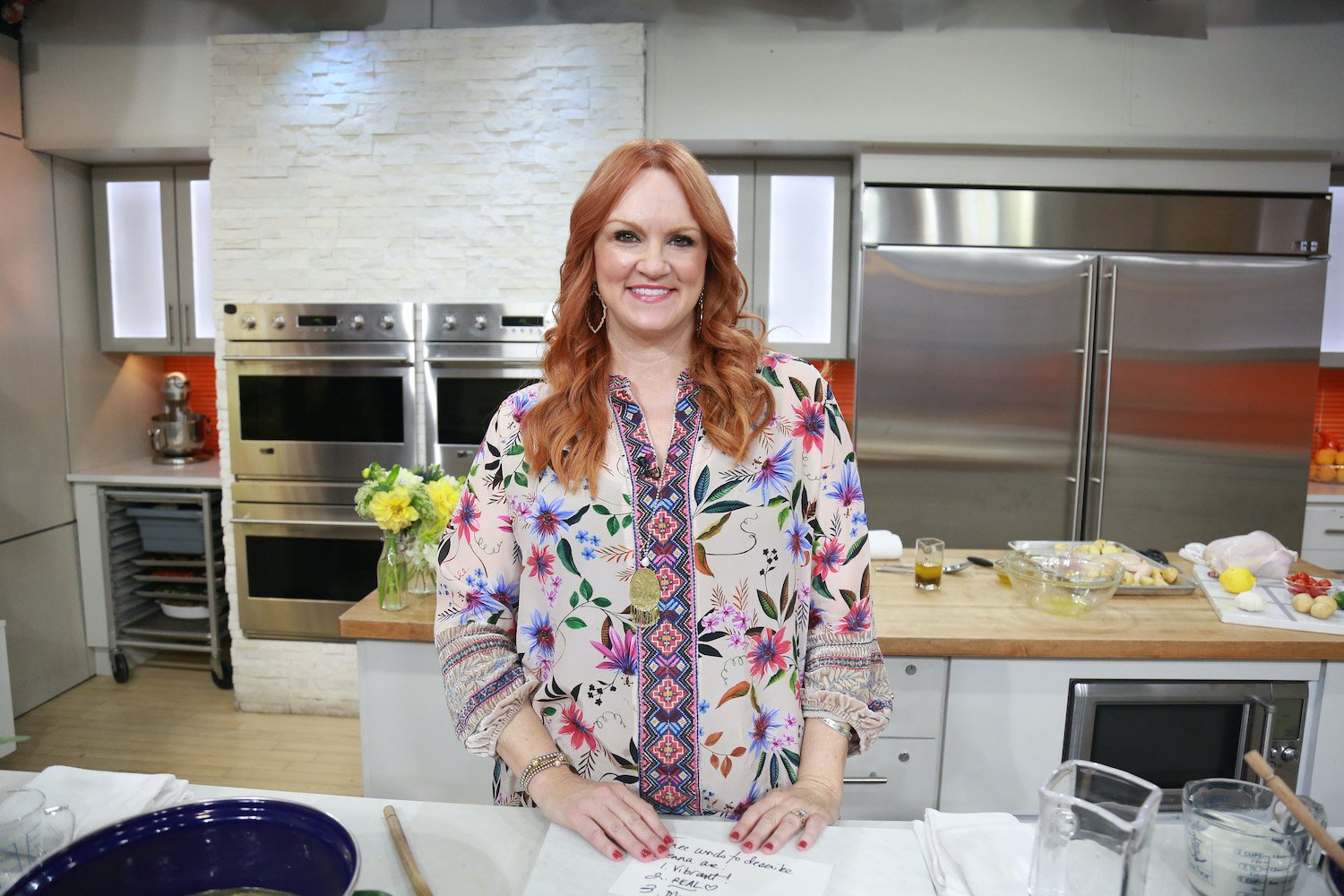 Ree Drummond's easy cookies and cream cups are a crowd pleaser
Drummond explained how simple her cookies and cream cups are to make during an episode of The Pioneer Woman. When Drummond and her girls went out of town, she made sure the refrigerator was stocked for her husband Ladd and their sons.
"They're super easy to make," she explained. "I just put 15 chocolate sandwich cookies into the bowl of a food processor and pulsed them until they were fine crumbs."
She added melted butter to the cookie crumbs and mixed it until combined, then spooned the cookie crumb mixture into the cups of a muffin tin. She pressed the cookie mixture down in the bottom and along the sides to create a crust for the cups.
Drummond placed the muffin tin in the freezer. After adding softened vanilla ice cream to a bowl, she mixed in broken cookies then spooned the ice cream into the muffin cups and topped each cup with more broken cookie crumbs.
The ice cream cup desserts were put in the freezer to firm up and when frozen, she removed each cup from the muffin pan, placing them in a resealable plastic bag to store them for easy access.
When Ladd and the boys checked out their options in the refrigerator, they went for dessert first. "Let's start with a little dessert, but don't tell mom," Ladd said, telling them to just have one before dinner.
The ice cream cup desserts earn rave reviews
Drummond's fans shared their love for her cookies and cream cups recipe in the reviews on the Food Network site.
"Ii have made these many times," one commenter wrote. "At Christmas, used peppermint stick ice cream with additional crushed candy canes on top. Today I made them with chocolate stuffed Oreos and Snickers ice cream. Topped with caramel and chocolate sauce … delicious."
There were plenty of suggestions for alternate options, including using chocolate chip cookies and/or mint chocolate chip ice cream. The combinations are endless. "These are a hit with my boys and husband," another reviewer wrote. "Since last week I've made 5 batches and now today I made another batch but with mini M&Ms and Chips Ahoy cookies."
You can find the full recipe on the Food Network website.
Ree Drummond's make-ahead ice cream cake is another easy dessert
Drummond's cookies and cream cups are simple perfectly portioned snacks but her recipe for ice cream cake is just as easy to make.
"I started with a frozen store-bought pound cake," Drummond said while demonstrating how to make the recipe on The Pioneer Woman cooking show. "And I cut it into three slices."
She begins by placing a layer of cake in a loaf pan lined with plastic wrap and tops it with vanilla ice cream, then sprinkles chopped peanut butter cups over it. She places the second cake layer next, spreads chocolate ice cream over it, and adds a sprinkle of chocolate candy. After placing the last layer of cake on the top, she covers it with chocolate chip ice cream and chocolate sauce that "hardens as soon as it hits the ice cream."
Drummond adds a delicious and sweet topping of both candies she layered inside the ice cream cake before covering it in plastic wrap and freezing the cake for four hours.
The full recipe is available on the Food Network website.