'The Pioneer Woman': Ree Drummond's Easy Ice Cream Cake Is Perfect for 4th of July
Ree Drummond has the easy summer ice cream cake made with store-bought ingredients that's a perfect Fourth of July dessert. The Pioneer Woman star's easiest-ever ice cream cake can be customized in a variety of ways, too.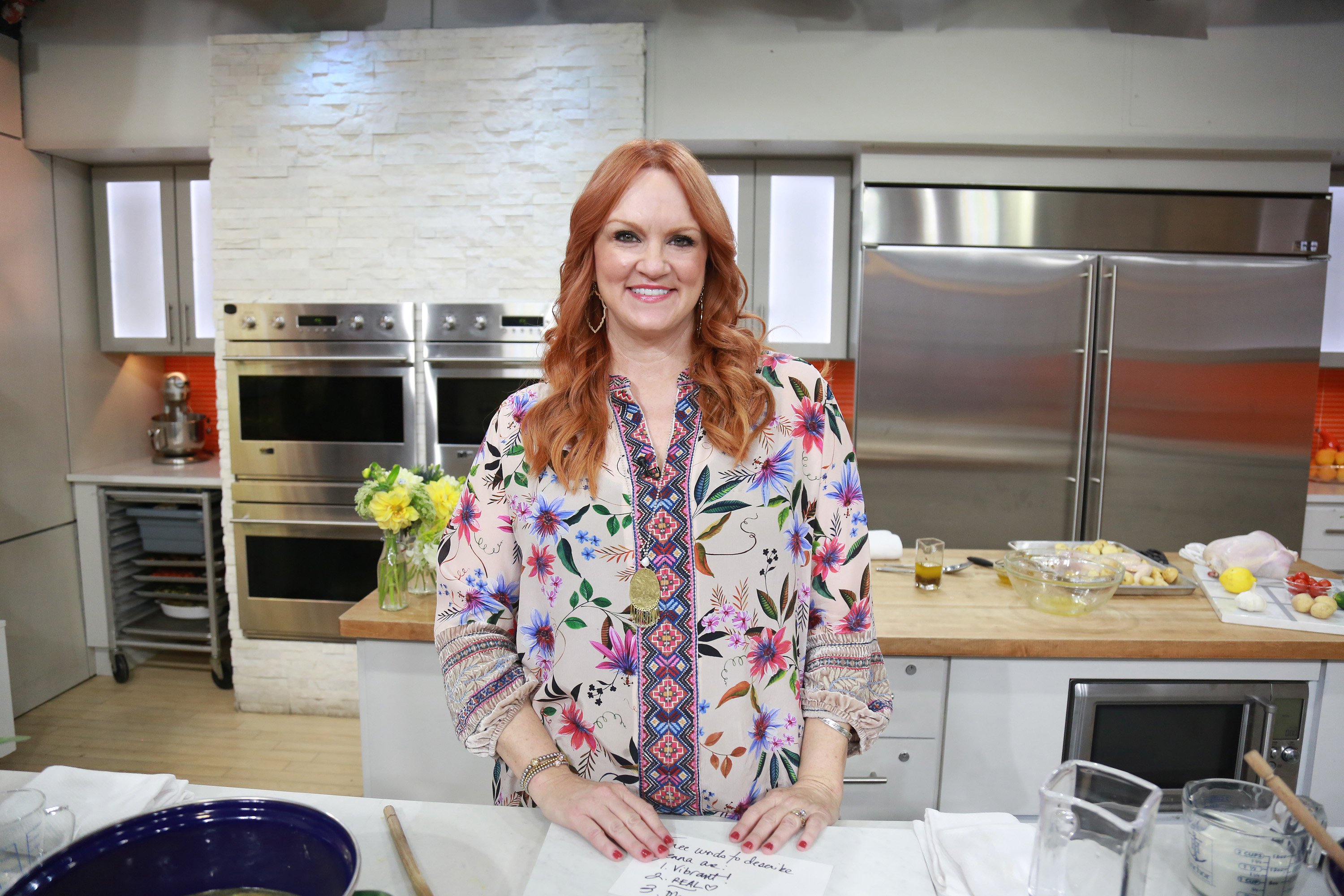 Ree Drummond's ice cream cake is a simple make-ahead dessert for Fourth of July
Drummond's ice cream cake takes just a few minutes to assemble and, while it requires some time in the freezer, it's an easy make-ahead crowd-pleasing dessert.
"I started with a frozen store-bought pound cake," Drummond explained on The Pioneer Woman cooking show. "And I cut it into three slices."
Drummond then layered the pound cake and ice cream (and chocolate candy!) in a loaf pan lined with plastic wrap that draped over the sides. She placed the first layer of cake in the pan, topped it with vanilla ice cream and spread it to the edges. She then sprinkled chopped peanut butter cups on it, added the second cake layer, and spread chocolate ice cream over it, adding a sprinkle of chopped chocolate candy. She put the last layer of cake on the top, followed by chocolate chip ice cream and chocolate sauce that "hardens as soon as it hits the ice cream."
She gives her ice cream cake an extra sweet topping
Drummond wasn't done yet, however — she sprinkled both candies that were used in the layers on the top of her dessert. She let it sit briefly before loosely placing the plastic wrap over the top of the cake.
Drummond placed it in the ice cream cake in the freezer to harden. "This cake is so simple to make," she shared.
When ready to serve, she removed the cake from the pan and placed it on a platter to slice it. "Look at all those layers of deliciousness," she said. "This cake will make you very, very popular."
You can find the full recipe on the Food Network website.
Ree Drummond makes a frozen tiramisu layered cake
The possibilities are endless for the ice cream cake — Drummond even has a frozen tiramisu version.
"For the cake part, you can make a homemade sponge cake — or you can take a nice shortcut and use a store-bought frozen pound cake," Drummond explained.
For this ice cream cake, she cut the pound cake into four layers and built the layers as she did with her basic ice cream cake. "Trust me, magic is about to happen," she said.
Drummond placed the first layer of cake in the bottom of a plastic wrap lined pan, drizzled it with coffee liqueur, then spread slightly softened coffee ice cream over the cake. She sprinkled a mixture of ground espresso bean and chocolate over that and repeated the layers, using chocolate ice cream on one layer and coffee ice cream again.
"On the final layer of cake, I'm going to drizzle a final bit of liqueur," she explained. "This kitchen smells like coffee and chocolate and heaven. I tell you, coffee desserts are pretty much my favorite."
She topped the cake with a layer of vanilla ice cream and sprinkled the chocolate espresso bean mixture on top.
RELATED: 'The Pioneer Woman': Ree Drummond's Easy Sheet Pan S'mores Dessert Is Perfect for Summer