'The Pioneer Woman': Ree Drummond's Easy Meatloaf Gets a Cheeseburger Spin Your Family Will Love
Ree Drummond's next-level delicious meatloaf recipe is anything but boring because she adds the flavors of another classic comfort food. 'The Pioneer Woman' star's cheeseburger meatloaf is easy to make and is bursting with big cheesy flavor. Drummond offers up an easy tip so the meatloaf cooks evenly.
Ree Drummond has a meatloaf recipe that's anything but boring and the whole family will love it. The Pioneer Woman star's cheeseburger meatloaf recipe is a mashup of two great comfort foods and it's so easy to make.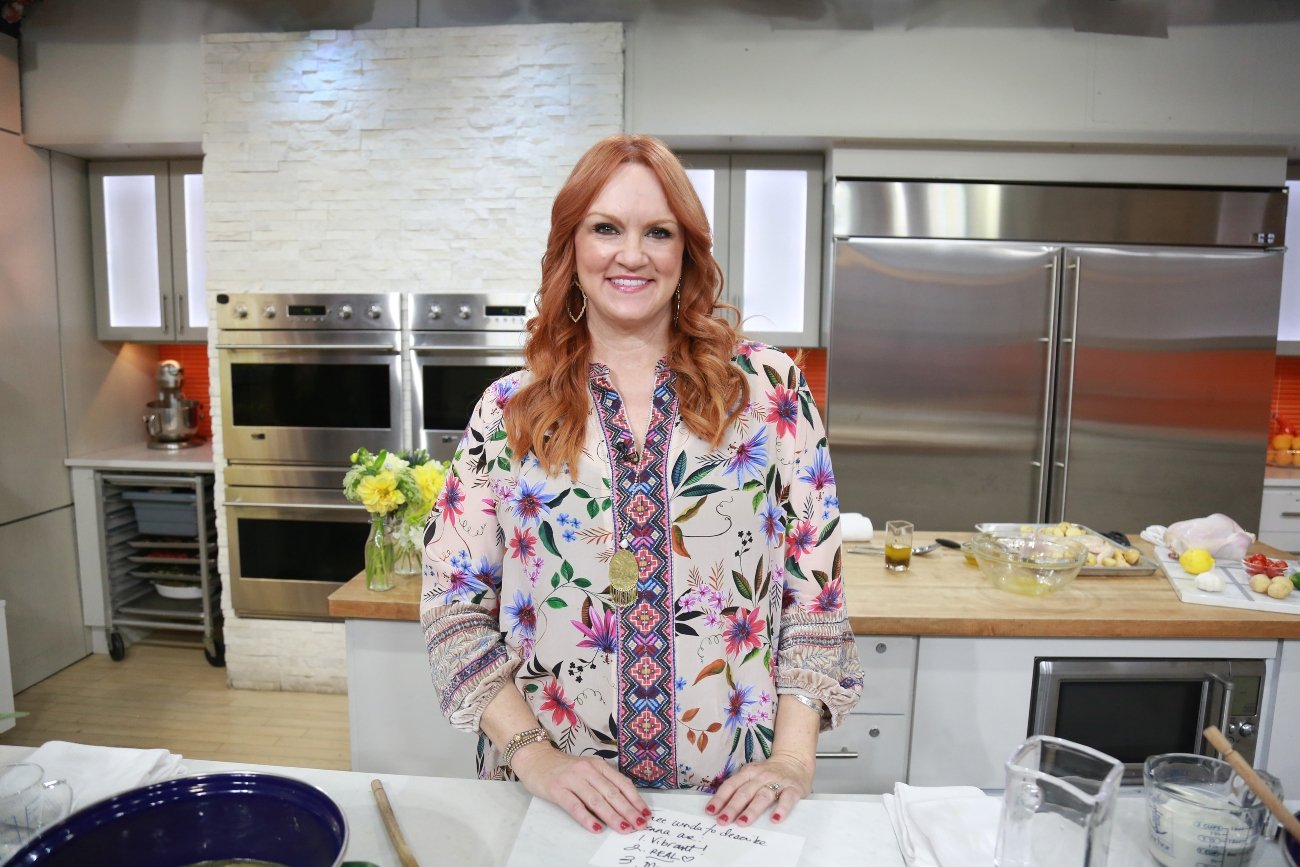 Ree Drummond's cheeseburger meatloaf recipe is a spin on a classic
Drummond demonstrated how to make her cheeseburger meatloaf recipe on an episode of The Pioneer Woman and it was definitely a hit with the hungry cowboys in her life.
The Pioneer Woman star made the cheeseburger meatloaf for her husband Ladd and a couple of the cowboys. "They are going to be hungry after a busy morning of work so I'm going to make a lunch of their favorite things and a dessert of cow patty cookies," she explained.
"It's actually a new spin on my regular meatloaf and I know those guys are gonna dig right in," she explained. Drummond added milk to a bowl of cubes of Texas toast. "This is how I start pretty much every meatloaf that I make — soaking bread in milk."
While the bread absorbed the milk, she made an easy sauce to top the meatloaf. Drummond combined ketchup, yellow mustard, grated onion, salt, and pepper.
'The Pioneer Woman' star said meatloaf is 'the perfect food
Drummond shared her love for the easy comfort food. "I have said this for years but I think meatloaf is pretty much the perfect food. It really gets a bad rap," she explained. "I think it's one of those foods that, if it's wrong, it's really wrong. But on the flip side of that… when meatloaf is right, it's such a beautiful thing."
To make the meat mixture, she combined ground beef, the milk-soaked bread, eggs, diced red onions, ketchup, mustard, salt, pepper, and bacon. "You can't have a cheeseburger without bacon," Drummond noted before mixing the ingredients with her hands.
The Food Network host shared, "I think what I love so much about meatloaf is that it is a classic comfort food. It's something your mother made, something your grandmother made, but it lends itself so well to variations. You can really change up the theme or the seasonings you use."
Then Drummond added sharp cheddar cubes and incorporated the cheese into the meat mixture. "When this meatloaf bakes in the oven these chunks of cheese just soften and kind of start to ooze all over the place," she said.
Drummond shared an easy tip for the best results
Drummond formed the meat mixture into a loaf shape on a broiler pan lined with foil to cut down on the mess. She offered up an easy trick for shaping the meatloaf — keep it relatively flat so that it cuts down on the cooking time. "The more dome your meatloaf has to it, the longer it takes to cook and the harder it is for it to cook evenly," The Pioneer Woman star explained. "So I like to have it pretty much a uniform thickness but not too thin that you can't slice it and see that beautiful meatloaf inside."
She topped it with half of the sauce, placed a foil tent over the top, and baked the meatloaf in a 350 degree Fahrenheit oven for an hour. After an hour, she removed the foil, added the rest of the sauce to the top, and cooked it uncovered for another 40 minutes.
The full recipe is available on the Food Network website.