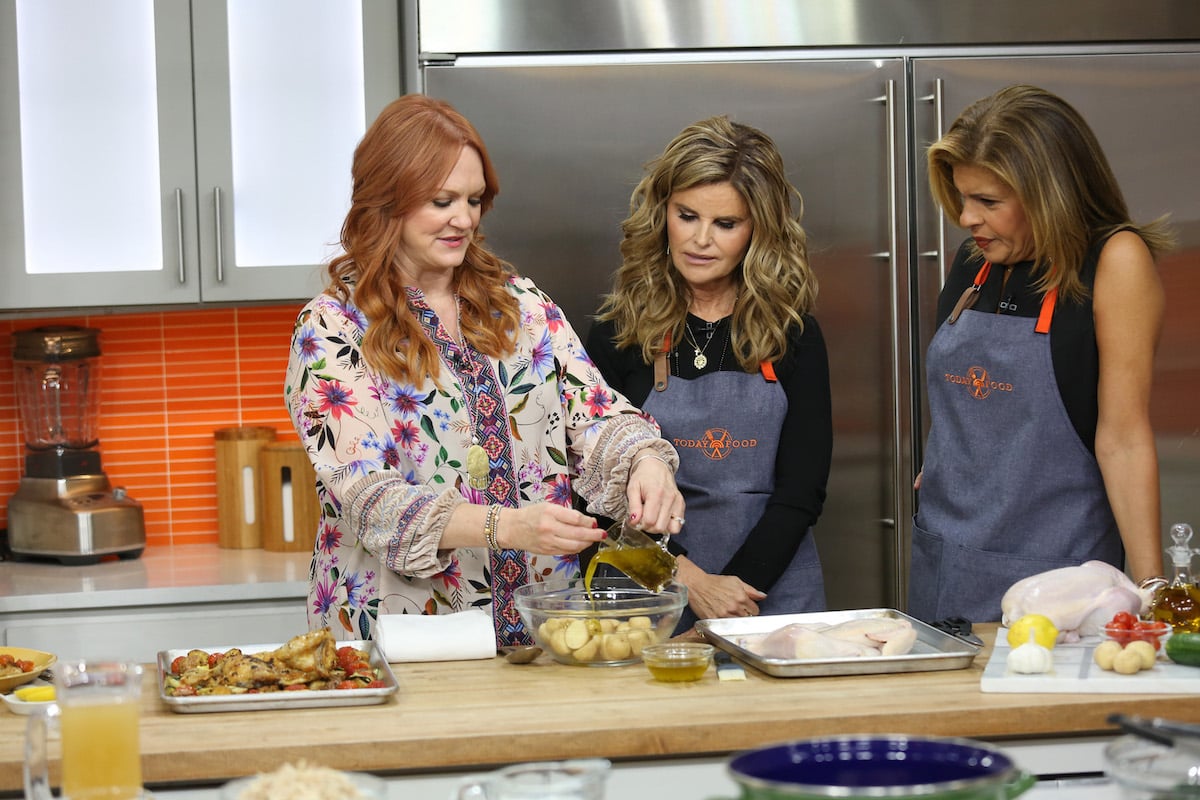 'The Pioneer Woman': Ree Drummond's Easy Mediterranean Orzo Salad Is Perfect Summer Picnic Food
Ree Drummond makes a colorful orzo salad that's loaded with fresh vegetables, feta cheese, and the easiest vinaigrette. She adds chickpeas for protein and extra flavor.
Ree Drummond makes an easy summer salad that's perfect for your next picnic, barbecue, or potluck. The cold salad is full of fresh vegetables and topped with a flavorful vinaigrette.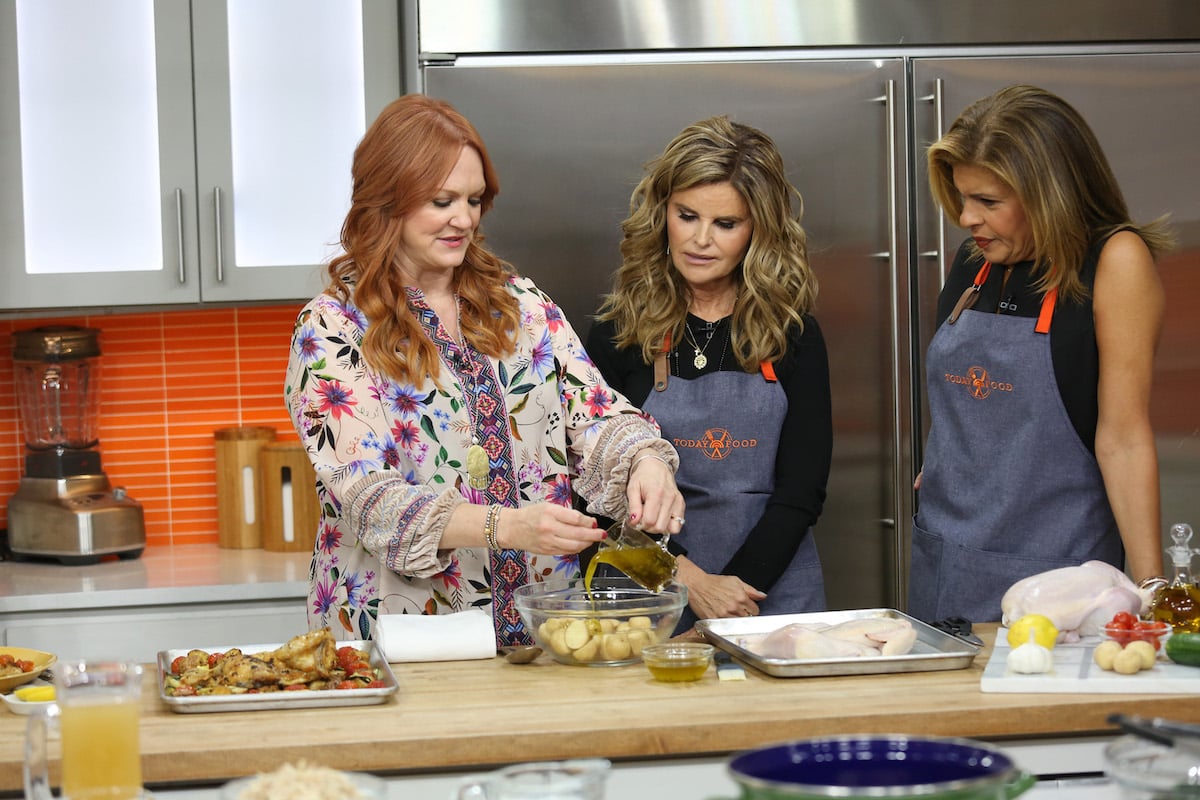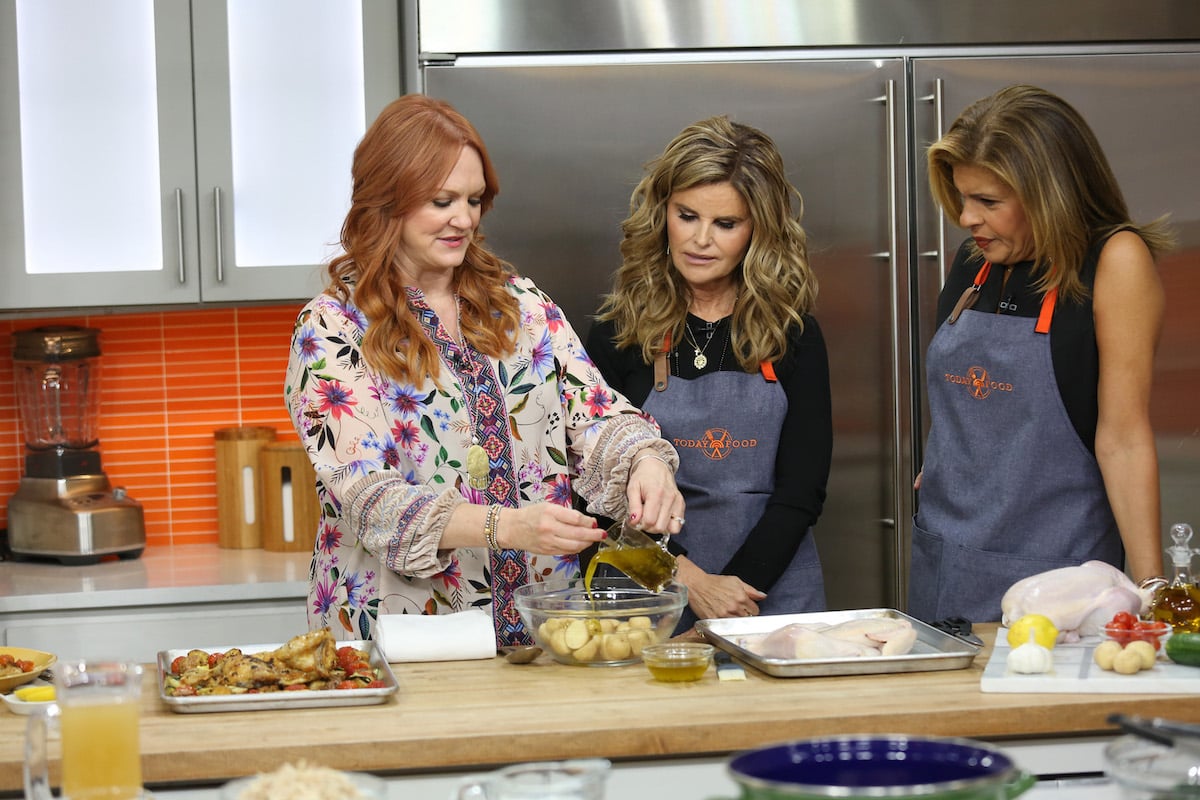 Ree Drummond said her summer orzo salad 'goes with pretty much everything'
Drummond wrote about her easy orzo salad in a 2015 blog post on The Pioneer Woman website. "I love a good orzo salad and this is one of my favorites because it's tangy and fresh and there are approximately fourteen million fun ingredients," she wrote. "So it goes with pretty much everything!"
She demonstrated how to make the side dish during an episode of The Pioneer Woman as part of a menu for a picnic with friends. "Of course, any picnic with girls has to have a gorgeous salad and this Mediterranean orzo salad totally fits the bill," Drummond said.
She cooked and drained orzo and placed it in a bowl. Then Drummond added pitted and halved kalamata olives, halved red and yellow cherry tomatoes, chopped red onions, and crumbled feta cheese. "I really want the orzo to just sort of be a base," the Food Network host noted. "The star of the salad is all these veggies."
Drummond also added minced parsley and drained and rinse chickpeas to the salad.
'The Pioneer Woman' star made a simple salad dressing for the orzo salad
Drummond made an easy lemony vinaigrette by combining olive oil, lemon juice, minced garlic, salt, and pepper and shook it all up in a mason jar. "It doesn't take a lot of this dressing because it's so flavorful," she explained. "So I'll just drizzle it all over the ingredients and then I just need to toss it together. It doesn't get any more colorful than this."
The Pioneer Woman star shared that the salad is particularly delicious leftover. "It stays in the fridge for a couple of days," she said. "That's always a motivation for inviting friends over for dinner — you might have leftovers the next day. This orzo salad is even better when it's nice and chilled."
In her blog post, Drummond recommended some variations for the salad, including adding parmesan shavings, diced grilled chicken, and/or sliced cucumbers.
The full recipe is available on the Food Network website.
Drummond's orzo salad earns rave reviews
Based on reviews left on the Food Network site, Drummond's easy orzo salad is a winner. "Best pasta salad I have ever had. I added an orange bell pepper for extra color and flavor," one reviewer shared.
Other people raved, "Loved this recipe, so fresh" and "Delicious and it made a ton. We ate it for 3 days! Delicious as a meal served with pita and hummus."'
Another person noted, "We love this recipe. It's incredibly flavorful. Easy to prepare and can be cut in half or smaller if desired."
"This has become my go-to dish when I need to take something to a party or if I want lunch for the week," one person commented. "I added the zest of the lemon into the dressing and it was great! I can add chicken and have a great week's worth of lunch!"