'The Pioneer Woman': Ree Drummond's Easy Noodle Salad Is a Perfect Summer Meal
Ree Drummond took a classic Asian noodle salad and made it lighter, eliminating the pasta noodles and replacing them with spiralized zucchini. The Pioneer Woman star's vegetable salad has a tasty sweet and spicy vinaigrette and gets an added crunch from toasted cashews.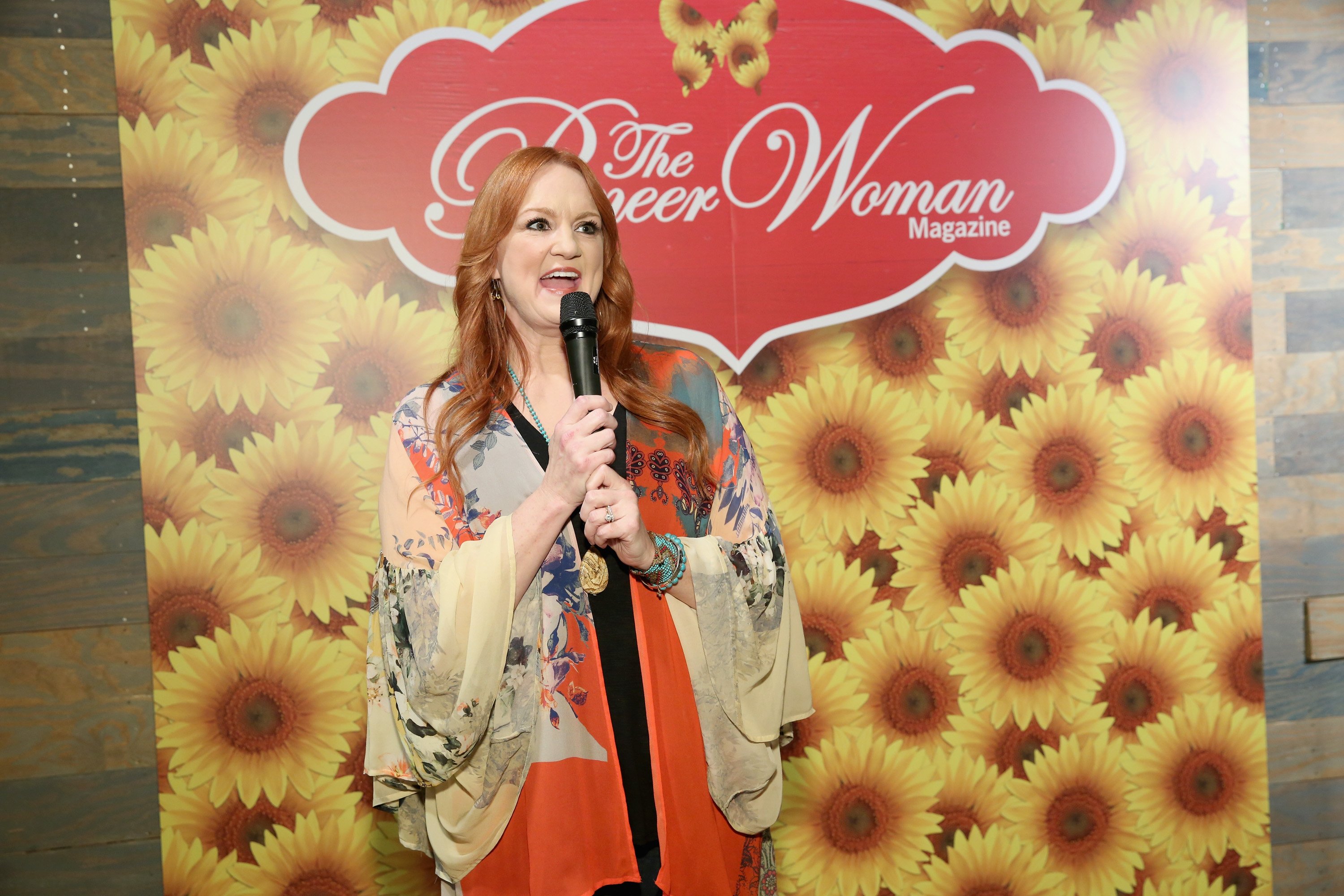 Ree Drummond's lighter Asian noodle salad is full of colorful vegetables
Drummond demonstrated how to make her lighter salad on The Pioneer Woman cooking show. "I adore this Asian noodle salad," Drummond said. "I've made it for years and years. I usually make it with regular noodles, but I'm going to lighten things up by substituting zucchini noodles for the regular ones."
Drummond used a spiralizer to make veggie noodles before making the flavorful dressing. "This is such a tasty dressing," she explained, adding that she doesn't precisely measure the ingredients. "It's delicious no matter what proportions you use."
She added olive oil, soy sauce, toasted sesame oil, honey (or brown sugar), lime juice, minced garlic, ginger, and red chile pepper and whisked it all together..
The Pioneer Woman star then added all of the vegetable components to a big bowl — the zucchini spirals, shredded purple cabbage, shredded carrots, sliced cucumbers, and strips of yellow peppers.
"The colors in this salad are beyond magnificent," she explained.
Drummond toasted unsalted cashews before adding them to the salad "for a little crunch."
'The Pioneer Woman' said she 'could eat like this all the time'
After pouring the dressing over the top of the vegetables and cashews, she tossed everything together gently. "The cool thing about using zucchini noodles is you don't have to cook them," she explained. "They're already tender and sitting in the dressing for a little bit is just going to make them more and more so."
Drummond noted that the light vegetable salad is a favorite of hers. "I know I'm married to a cattle rancher and all but I seriously could eat like this all the time."
She finished the salad with a sprinkle of torn fresh mint and fresh basil. "How easy is this?," she asked, noting that protein, such as strips of grilled chicken, can also be added.
You can find the full recipe on the Food Network website.
Ree Drummond makes a version of the salad with pasta noodles
Drummond adapted the lighter version from an earlier pasta dish she wrote about in a 2008 Pioneer Woman blog post for her summer noodle salad with soy-ginger dressing recipe.
"The beauty of this salad is, you can just wing it, adjusting the ingredients of the salad or the dressing as you like," she wrote. "And if I had any friends, I always thought a great idea for a luncheon would be to make the dressing, then assign all your buddies one item from the list of ingredients. Then when everyone shows, you just dump it all into a big bowl and go for it!"
Drummond's summer noodle salad uses cooked linguine noodles and a variety of vegetables and cilantro.
"I use purple cabbage, scallions, various colors of bell peppers, hot (serrano) peppers, bean sprouts, lots of cilantro …," she explained in her post. Drummond adds napa cabbage (or romaine lettuce) and spinach as well.
Her dressing is the same as her lighter version, with the addition of cilantro. "The sugar is really essential in this dressing, because the salty soy sauce and acidic lime juice really need a balance," she wrote. "Often I'll add more brown sugar at the end if the dressing needs a little more sweetness."