'The Pioneer Woman': Ree Drummond's Easy One Pan Chicken Dinner Is Inspired by Her Favorite Snack
Ree Drummond's easy one pan dinner is ready in under 30 minutes and perfect for an easy weeknight meal idea. 'The Pioneer Woman' star shared the steps for making her spinach artichoke chicken recipe, which is a spin on the flavors of the classic dip. She saves time by using thin chicken cutlets.
Ree Drummond has the perfect dinner when you're short on time and don't want to dirty a lot of dishes. The Pioneer Woman star's easy spinach artichoke chicken recipe has everything you'd want for a delicious dinner and it's all made in one pan.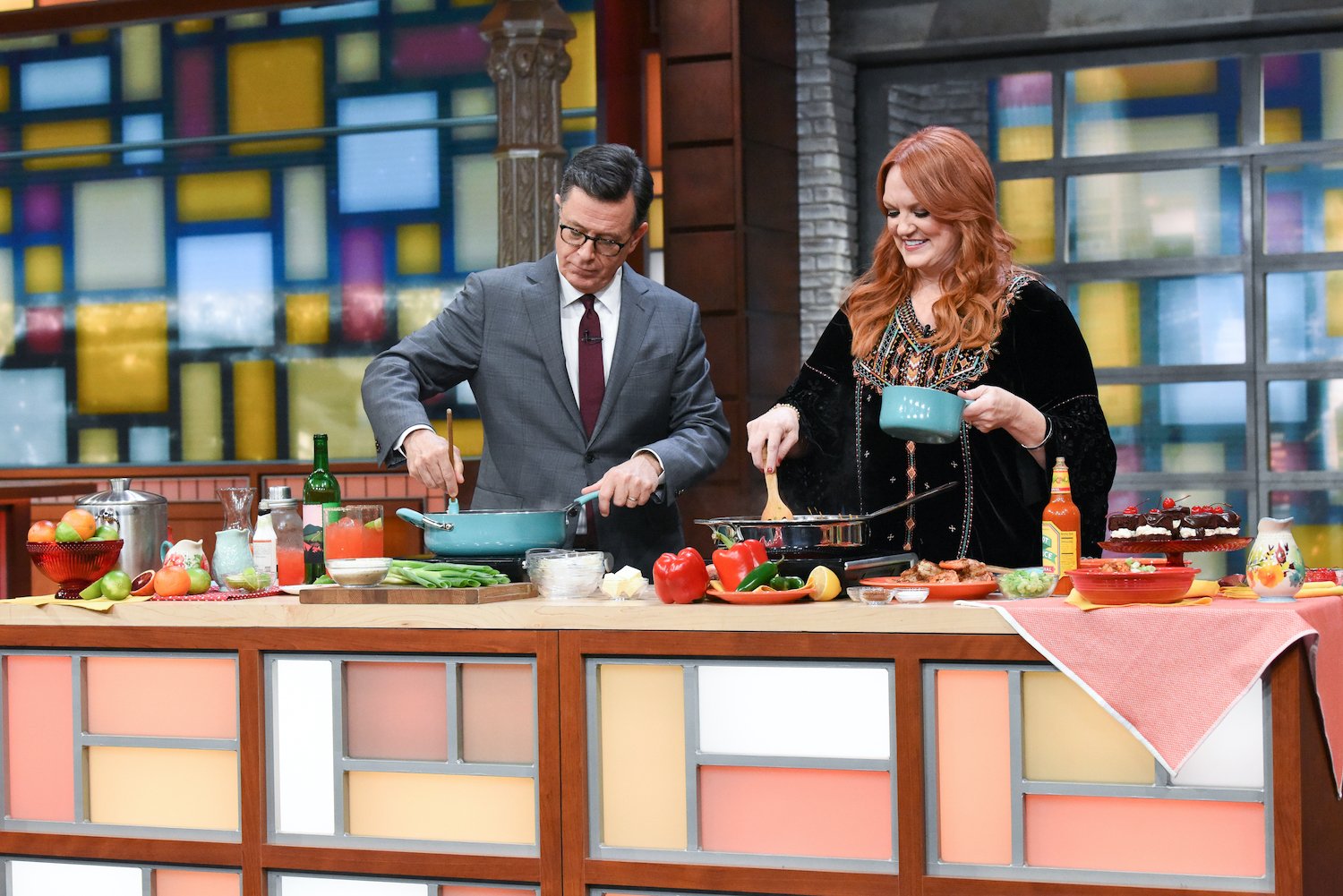 Ree Drummond's spinach artichoke chicken is a spin on a classic dip
Drummond demonstrated how to make her easy spinach artichoke chicken recipe on an episode of The Pioneer Woman, pointing out that it's a creamy dish based on a classic dip.
"So, one thing you should know about me if we ever start to get serious, is that I love spinach artichoke dip," she explained. "It is a weakness of mine. It is all I want in life."
While she heated butter and olive oil in a skillet, she seasoned both sides of thin chicken cutlets with salt and pepper. "It's super quick — you just make it in one pan and you can serve it with bread, or salad, or pasta, or rice," Drummond shared. "Anything you want to serve on the side is fine."
Her easy one-pan meal comes together quickly
Drummond added the chicken to the pan and cooked it for 3 minutes per side then removed it from the pan. "And this is my absolute favorite way to cook a quick dinner," she shared. "You make some kind of protein in a skillet with butter and oil and then you use what's left in the pan to make a luscious sauce."
The Pioneer Woman star added red onions, garlic, and jarred artichokes to the pan, quickly sautéing the ingredients before adding white wine and heavy cream. "It looks fantastic and it's got kind of the flavor of the chicken that I cooked earlier," she said. Then Drummond added parmesan cheese which melted immediately in the hot sauce.
She then added an ingredient that was not well received by her family — pimentos. Everyone yelled, "No!" at her and one of her kids complained, "It's going to ruin it." Drummond told them, "I'm tired of you hating on pimentos."
Then she added baby spinach leaves, a squeeze of lemon juice, and placed the chicken back in the pan. When her daughter Paige tried the dish, she gave it a thumb's up for the delicious flavors — well, except for the pimentos, of course.
The full recipe is available on the Food Network website.
'The Pioneer Woman' star's recipe earns rave reviews
Drummond's spinach artichoke chicken recipe has earned a solid five-star rating, with many of her fans weighing in with just how easy and delicious it is.
"OMG. This came out amazing!," one person commented on the recipe. "I do a live cooking show on Wednesday nights and the goal is excellent meals in under 30 minutes. This was perfect for that and it came out so so so good. This is definitely in my top 3 easy-to-make meals!"
Another commenter shared, "Wonderfully simple delicious recipe! Have your ingredients set out ahead of time, and it comes together in minutes," while another person simply noted that the recipe was "Amazing and quick and easy!"