'The Pioneer Woman': Ree Drummond Called Her Easy Pasta Recipe 'Evil' Because of 'How Good It Is'
Ree Drummond loves to whip up a quick and easy weeknight pasta dinner and her fettuccine Alfredo recipe takes just 15 minutes to make. The Pioneer Woman star called the dish "evil" because it's so delicious!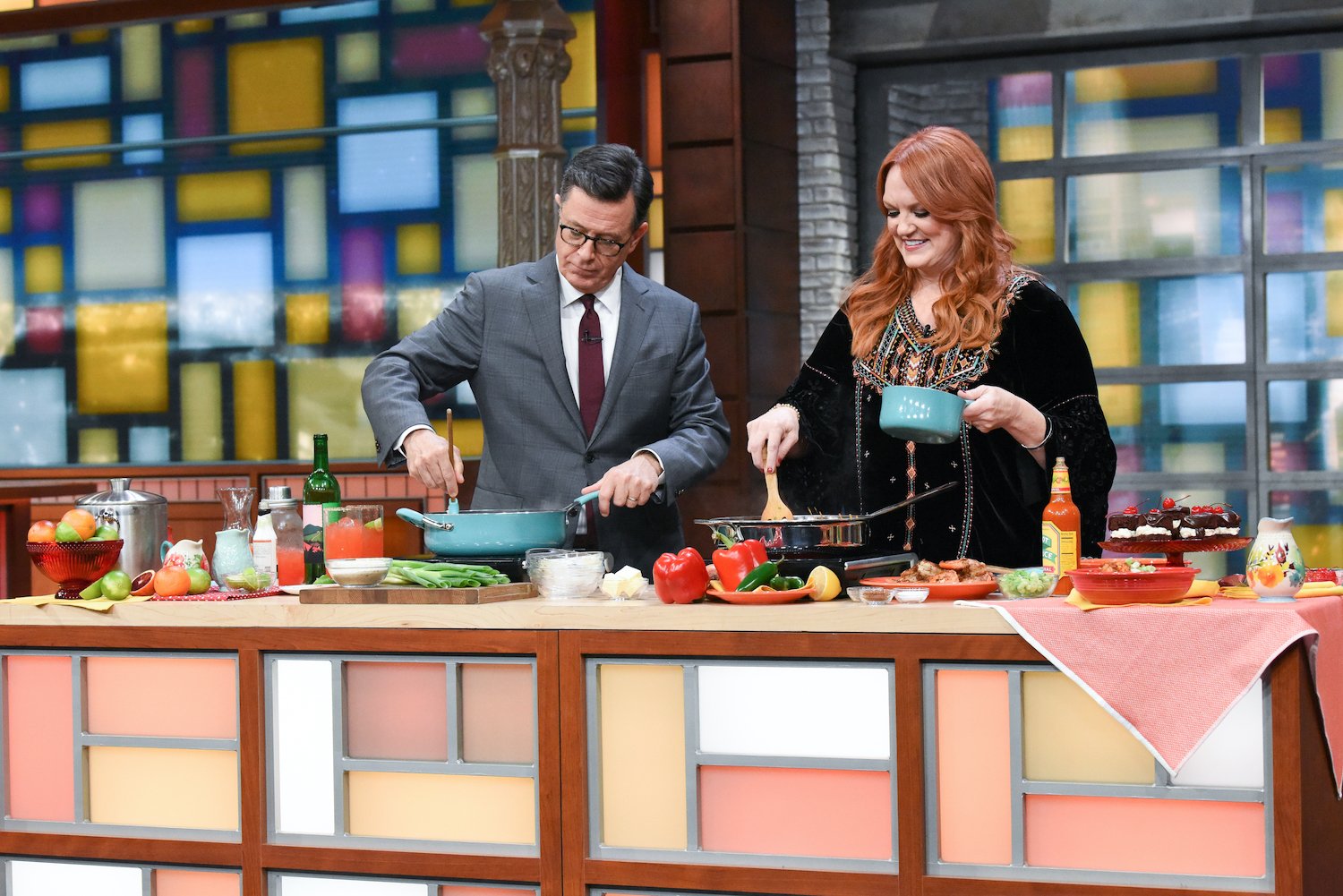 Ree Drummond's easy fettuccine Alfredo recipe has just 4 ingredients
Drummond shared the steps to make her simple and satisfying fettuccine Alfredo recipe in a 2020 blog post on The Pioneer Woman website. With just four ingredients plus salt and pepper, this might just be the easiest pasta dish around.
Drummond shared that she made the recipe because it's her daughter's "favorite pasta in the whole world."
"Fettuccine Alfredo. There's nothing good about it, except for how good it is," she wrote. "It's evil, ridiculous, and an affront to good sense … but look at the bright side: one recipe will feed over 800 people! It's true."
Drummond joked, "One bite pretty much fulfills a 200-pound human's daily caloric requirements."
To make the fettuccine Alfredo, Drummond grates fresh parmesan cheese while boiling the fettuccine until it's al dente. She adds butter to a skillet set over medium-low heat then adds heavy cream, whisking the ingredients together. The Food Network star seasons the butter and cream with salt and pepper.
She recommends reserving some of the pasta water before draining the fettuccine to use in thinning the sauce if it's too thick. "If it gets overly thick and gloopy, splash in some of the warm pasta water," she noted. "It'll bring it to the perfect consistency."
To serve, Drummond sprinkles half of the parmesan cheese in the bottom of a bowl and pours the butter and cream mixture over it. After draining the pasta, she adds it to the bowl and uses tongs to combine everything, then sprinkles the remaining cheese over it and tosses everything again.
Drummond also shared that this pasta recipe is very rich and can be served as a main or side dish. "Honestly, as a main dish, this quantity would serve at least six," she wrote. "As an accompaniment for tenderloin, steaks, or grilled chicken, it'll go even farther."
The full recipe is available on the Food Network website.
Ree Drummond recalled her first taste of 'real' fettuccine Alfredo
The Pioneer Woman star claims her recipe "is close to 'real' fettuccine Alfredo," adding, "Though I think reports vary as to what 'real' fettuccine Alfredo is. I remember reading the original recipe, which was made by a man in Rome named Alfredo. Isn't that just a CRAZY coincidence?"
Drummond recalled eating fettuccine Alfredo in New York City in seventh grade and the memory has stayed with her. "I watched as the waiter wheeled a cart to our table — a cart holding four ingredients: a platter full of piping hot pasta (drained only seconds earlier), a plate of butter, a pitcher of cream, and scads of freshly grated parmesan cheese."
She continued, "And I watched a miracle occur as the waiter carefully added the ingredients to the piping hot pasta, swirling the pasta gently with a large fork and its heat melted and warmed the other ingredients into a sauce the likes of which I'd never imagined was possible on this earth. I've been attempting to recreate the experience ever since."
RELATED: 'The Pioneer Woman': Ree Drummond Said She Could Make This Cowboy-Friendly Meal in Her Sleep