'The Pioneer Woman': Ree Drummond's Easy Peanut Chicken Pasta Is Ready in Minutes
Ree Drummond makes the easiest stir fry recipe that's loaded with flavor and noodles. Best of all, The Pioneer Woman star's peanut chicken pasta dish is ready in under 20 minutes.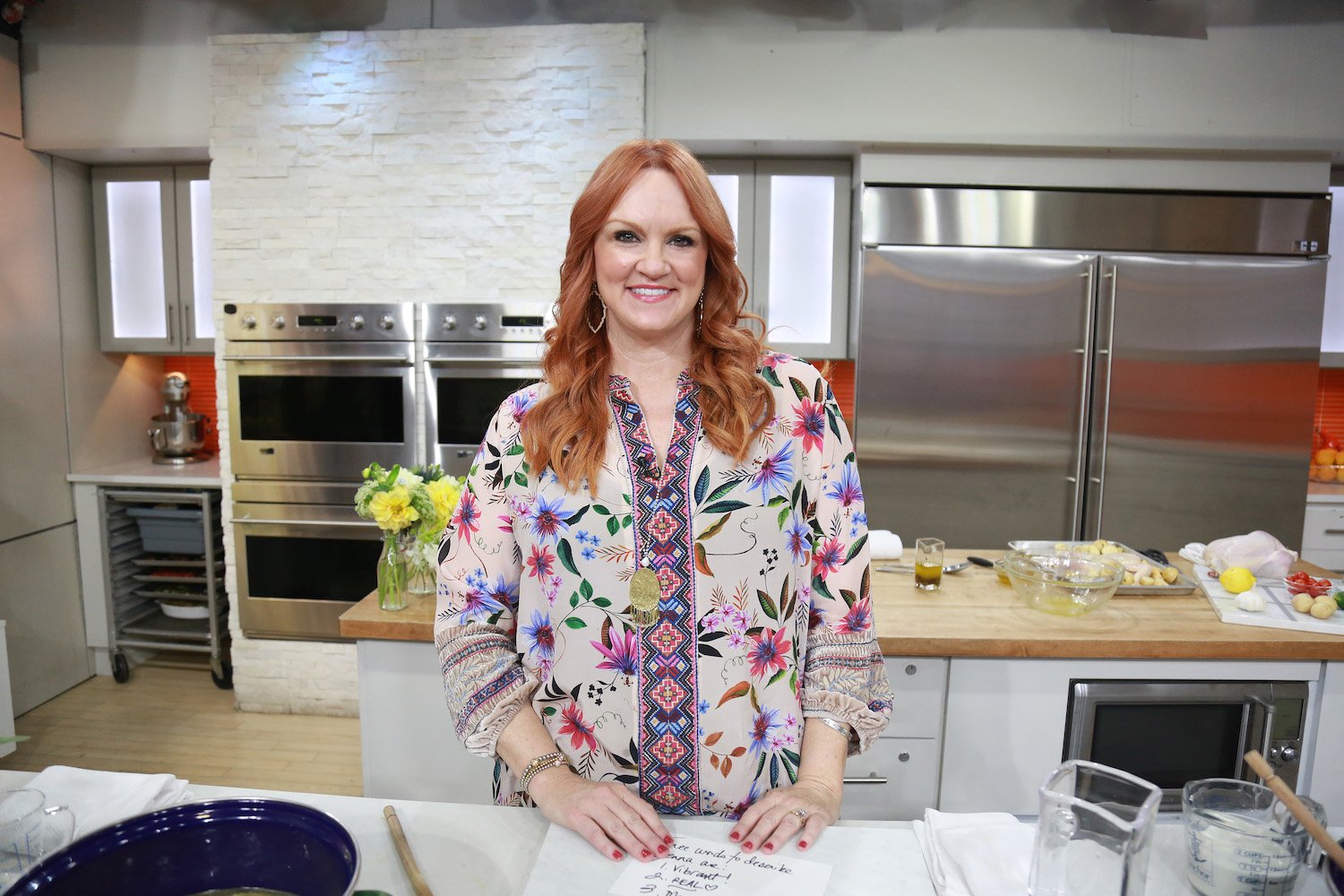 Ree Drummond makes a quick peanut chicken pasta stir fry
Drummond demonstrated how to make the chicken pasta recipe on an episode of The Pioneer Woman dedicated to quick and easy meals.
"When it comes to cooking quick and easy, chicken is right up there at the top of my list," Drummond said. "One of my go-to recipes … It's speedy, it's a stir-fry, and it involves pasta. Sign me up!"
Drummond first halved fresh green beans while she cooked cubed chicken thigh pieces in a skillet with oil. Then she added the beans. "I love cooking with green beans because it takes a while for them to get overcooked," she explained. "So you can add them pretty early in the dish and they'll still be pretty crisp when you're done."
While the beans cooked, The Pioneer Woman star made an easy sauce. She combined canned coconut milk, soy sauce, creamy peanut butter, brown sugar, lime juice, and hot chili oil. Drummond added water to thin the sauce and stirred together the ingredients. "This peanut butter is pretty thick, so I just need to whisk it until it becomes one with everything else," she explained.
Drummond added garlic, ginger, and curry powder to the pan. "Now, of course, there are lots of different kinds of curry," she said. "I like to experiment when I can but I just like the traditional curry powder that's always been in my spice cabinet."
'The Pioneer Woman' star displays her beautiful pasta dish on a platter
Drummond poured the sauce into the pan. "I'm in awe," she said. "There are little chunks of peanut butter in there but that's OK because it'll melt as it cooks."
She cooked the mixture for about 4 minutes, allowing the sauce to bubble and thicken. She chopped peanuts, cilantro, and lime for the garnish while it cooked.
"It got so thick in such a short amount of time. I love that," Drummond said. She added cooked linguine noodles, turned off the heat, and tossed everything together. Then she poured the meal onto a platter and sprinkled it with peanuts and cilantro.
"That is peanut chicken pasta, a combination of all the things I love in life," she raved after plating the meal.
The full recipe is available on the Food Network website.
Drummond's easy chicken pasta recipe earns glowing reviews
Drummond's recipe is a favorite, based on the reviews left on the Food Network site. "Fantastic and easy, but it tastes like you worked hard!," one reviewer raved.
Many others commented about how delicious the recipe is and it's completely customizable, too. "Wonderful mix of favorite flavors. I added more veggies," one person shared.
Another reviewer noted, "Love this recipe! Can easily be made vegetarian by leaving out the chicken. Such an easy, quick and delicious meal for weeknights. I subbed the green beans with peppers and onions and it was amazing!"
Other commenters shared their delicious substitutions, including broccoli, snow peas or sugar snap peas, and tofu instead of chicken.
RELATED: Ree Drummond Raids Her Pantry and Fridge to Make a Unique 'The Pioneer Woman' Dessert