'The Pioneer Woman': Ree Drummond's Easy Potato Casserole Is a Perfect Make-Ahead Party Side Dish
Ree Drummond has the perfect make-ahead potato side dish that satisfies even a crowd of hungry cowboys. The Pioneer Woman star shared how to make her twice-baked potatoes casserole, which she said is great when you're having a big party and need to feed a lot of guests. Drummond's recipe is full of flavor.
Ree Drummond knows how to feed a crowd with easy but satisfying meals and The Pioneer Woman star's twice-baked potato casserole is the perfect side dish for any big gathering. Drummond shares her tips for this delicious potato dish.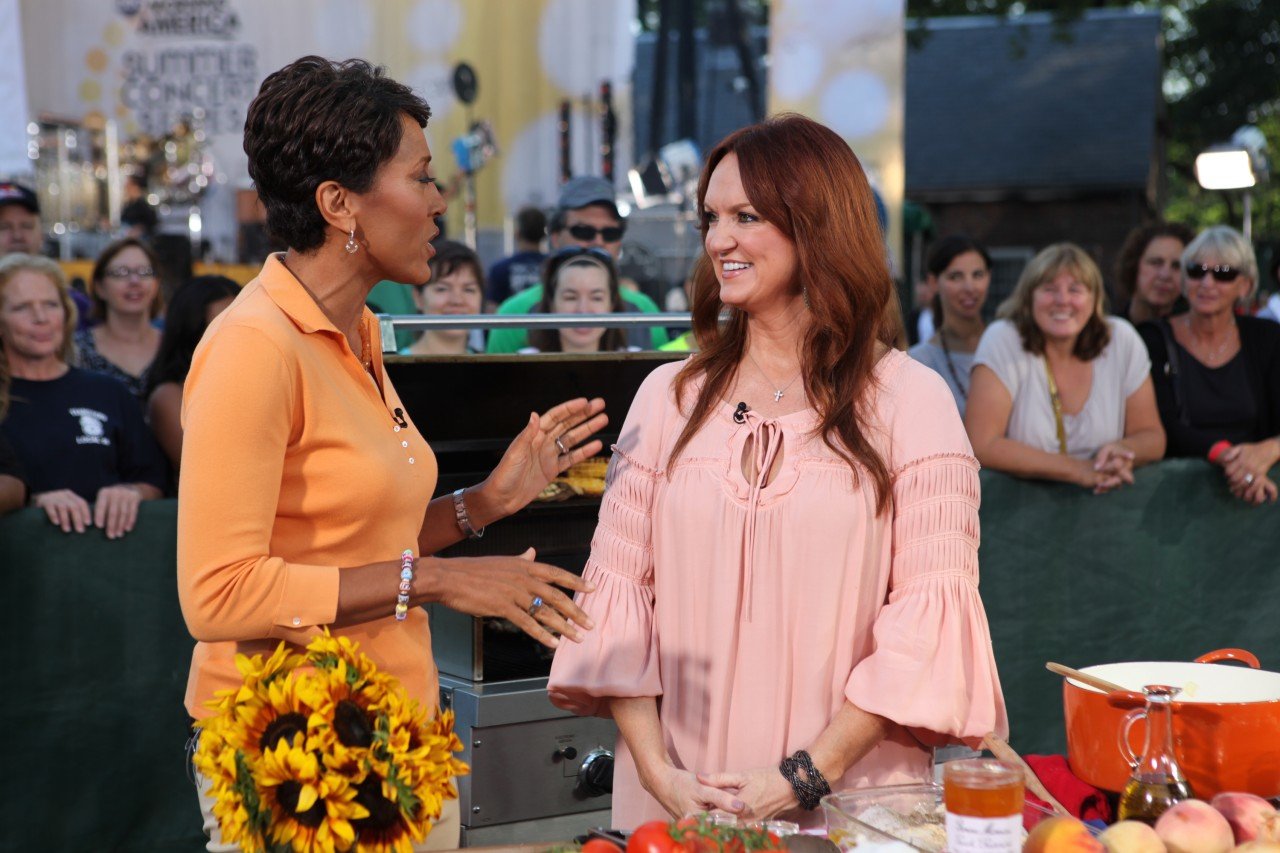 Ree Drummond's twice-baked potato casserole is a simple side
Drummond demonstrated how to make her twice-baked potato casserole on The Pioneer Woman cooking show. She explained how her husband Ladd was working cattle at another ranch so she was preparing the perfect meal to satisfy their inevitable hunger.
"I'm making them a rib-stickin' ranch-style lunch," she explained. "They are going to be hungry when they're finished." She paired the ribs with her potato casserole recipe. "To go with the ribs, I'm making twice-baked potato casserole," she noted. "It's pretty much everything that's wonderful about twice-baked potatoes, but in casserole form."
Naturally, she started with bacon and explained how could have cheated with a store-bought ingredient but assumed the cowboys would notice the swap. "Of course, twice baked potatoes in any form have to have bacon," she explained. "You know, you can use store-bought bacon bits for twice-baked potatoes but I think nothing is like bacon you fry yourself."
"Particularly when you're cooking for cowboys," she added. "They detect things like this. They might run me out of town if they find out I used artificial bacon pieces."
Ree Drummond's potato casserole is loaded with delicious flavors
In addition to bacon, Drummond's casserole includes a lot of softened butter and other delicious flavors. "I want it to be really, really soft — then when the warm potato mixture goes in, it melts really quickly," she said as she put the butter in a bowl and added sour cream.
Drummond rubbed the potatoes with vegetable oil and baked them at 400 degrees Fahrenheit for an hour. She cut the potatoes in half and used a big spoon to scrape the insides out into the bowl of butter and sour cream.
The Pioneer Woman star added salt, pepper, seasoned salt, bacon, green onions, grated cheddar jack cheese, and milk. Then she got to work with a potato masher and dumped the potatoes into a pan.
'The Pioneer Woman' star said her casserole trick is the solution to traditional twice-baked potatoes
Drummond shared how her big potato casserole is a great trick for feeding a large group of people. "Whenever I'm making twice-baked potatoes for a crowd, it can get a little much to refill the skins after the mixture is done," she explained. "This is the perfect solution — just put it into a big pan, warm it up, and it's ready to serve."
"There is not a cowboy on the ranch or a kid on the ranch that won't go crazy for this," she added.
After smoothing out the potatoes, she added more shredded cheese to the top and baked her casserole for 30 minutes until it was warmed through and the cheese on top melted.
"This is a great dish to make if you're having a big party because you can actually make it the day ahead and pop it in the oven when you're ready," Drummond shared.
You can find the full recipe on the Food Network website.