'The Pioneer Woman': Ree Drummond's Easy Rustic Strawberry Tart Is the Perfect Summer Dessert
Ree Drummond uses an easy store-bought ingredient for her delicious strawberry tart recipe and it makes the perfect summer dessert. The Pioneer Woman star's quick "rustic" dessert looks like a beautiful impressive treat, but with very little effort required.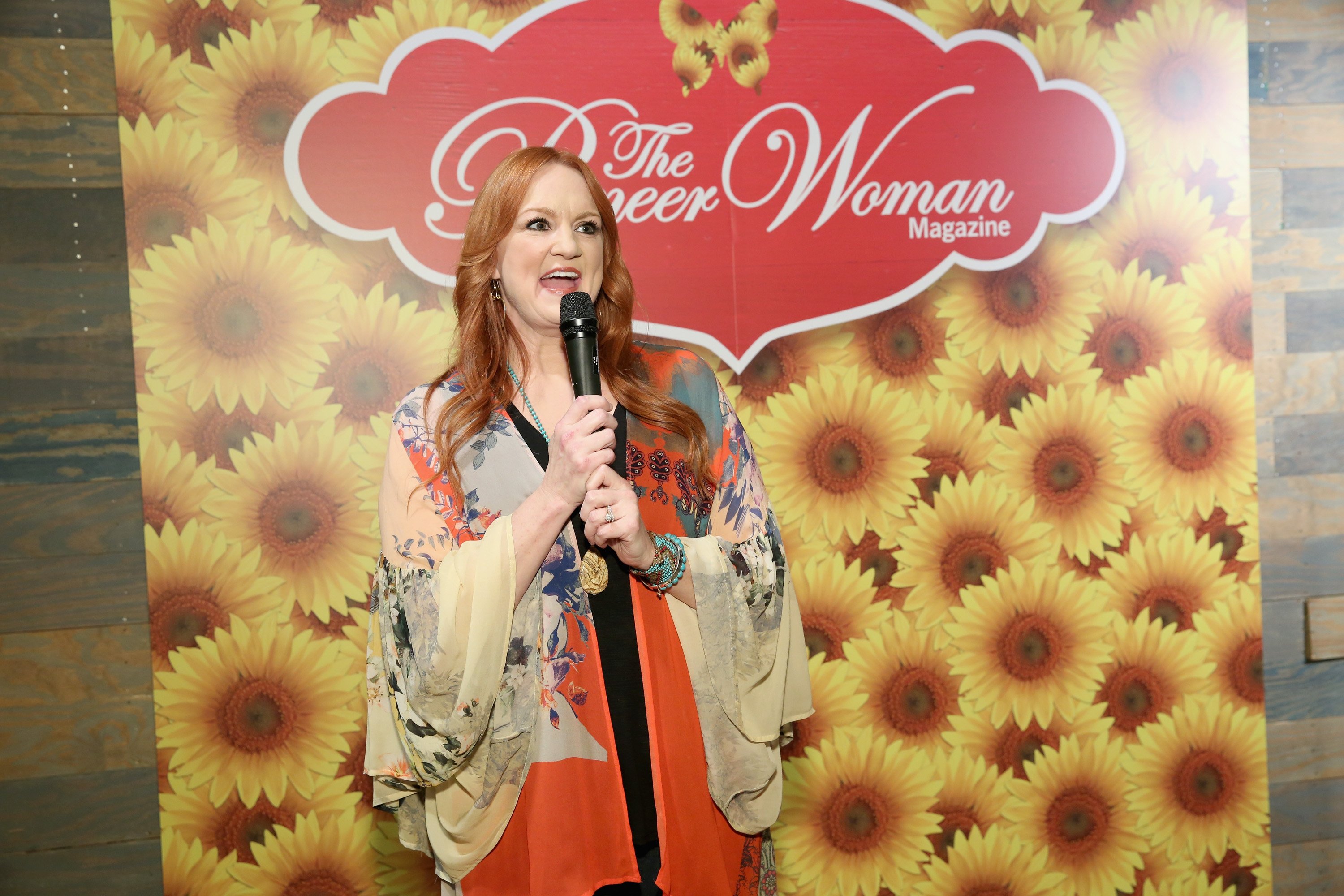 Ree Drummond's strawberry tart recipe is an easy 'rustic' dessert
Drummond demonstrated how to make her "rustic" strawberry tart recipe on an episode of The Pioneer Woman. "Aside from it being very quick and easy, it happens to be a total knockout," she assured while cutting the strawberries.
"I'm going to make a delicious strawberry filling for the tart," she explained as she placed the berries in a bowl. She added sugar, flour to thicken the filling, lemon zest and juice, plus vanilla, then stirred everything to combine the ingredients.
"Whenever I make any sort of filling for a pie or a tart, I definitely like to add lemon zest and lemon juice, whether it's apple filling, blueberry filling, or strawberry," Drummond explained.
The Pioneer Woman star shared that she will sometimes make a dessert with fresh berries that's more simplified. "A lot of times when I make strawberry desserts, I'll make the pie filling or the tart shell and I'll fill it with fresh strawberries that aren't baked. And that's delicious too but there is something about this rustic tart — the color of the strawberries after they bake is so pretty."
Drummond used an easy shortcut
The Pioneer Woman star made the tart crust next, sharing the shortcut ingredient that makes this tart recipe so easy. "I'm using store-bought pie crust," she said, showing her technique of overlapping two pie crust circles on a floured surface, then rolling them together. Drummond trimmed the rolled dough into a rectangle, then transferred it to a parchment-lined sheet pan.
She spooned the strawberry filling in the middle of the crust, then folded the edges in, and brushed the crust with an egg wash. She baked it in a 400 degree Fahrenheit oven for 30 minutes, rotating the pan halfway through the baking time.
Drummond had one easy finishing touch to make the strawberries brighter and glossy. She brushed the berries with apricot preserves that she heated in a saucepan with a splash of water. She allowed the tart to cool before serving it with whipped cream.
"It is gorgeous and glossy, so elegant, but so rustic. Just the thing for an outdoor party," she said.
You can find the full recipe on the Food Network website.
'The Pioneer Woman' star uses puff pastry for fruit tarts as well
Drummond shared another fruit tart recipe in a July Pioneer Woman blog post, with an easy store-bought ingredient: puff pastry.
"If you want to make a very quick, very easy dessert that also happens to yield impressive results, look no farther than the freezer section of your grocery store, where you can find frozen sheets of ready-made puffed pastry," she explained. "Puffed pastry is a magical substance — it looks like nothing in the package, but bakes into a puffy, golden, textural substance that makes the perfect crust for fruit tarts, chocolate pastries, hors d'oeuvres … the list goes on."
In order to work with puff pastry, there is a small amount of time required to thaw it. "Allow the rectangles to thaw on the counter for about twenty minutes, then carefully unfold them," she noted.
Drummond made a similar fruit filling as he rustic tart and spread it in the center of the pastry, then pinched the corners. "And magically, when the pastry puffs, it sort of creates this rim around the edge and it keeps that fruit inside," she explained.
The full recipe is available on the Food Network site.