'The Pioneer Woman': Ree Drummond's Easy Sheet Pan S'mores Dessert Is Perfect for Summer
Ree Drummond developed an easy s'mores dessert recipe that can feed a crowd — The Pioneer Woman star's sheet pan s'mores are cooked on a grill so there's no need to toast marshmallows over a campfire. Find out how simple it is to make this summertime treat.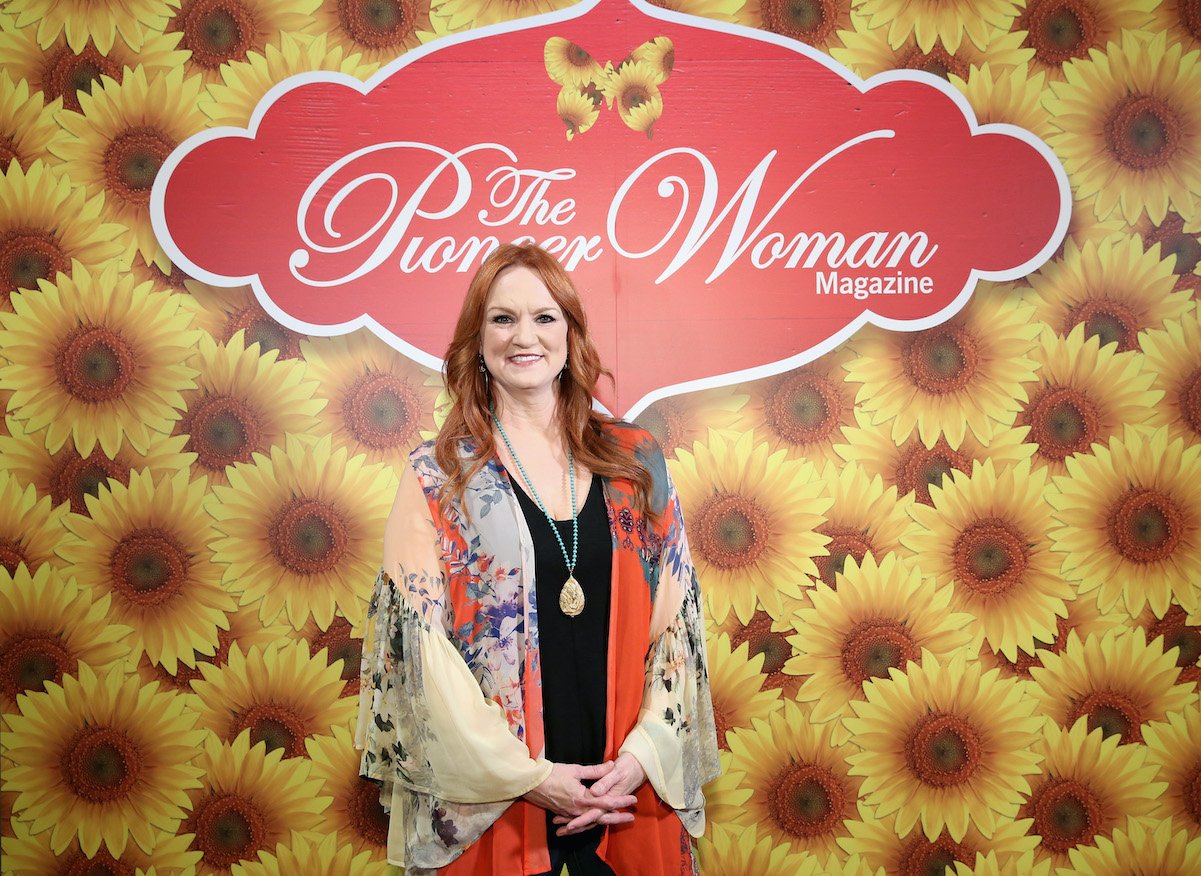 Ree Drummond's grilled sheet pan s'mores make a big batch in 1 pan
Sheet pan cooking makes it easy to make a large batch of s'mores in one swoop. Drummond assembles the classic s'mores elements on one big pan and cooks it quickly on the grill.
Drummond lines a sheet pan with aluminum foil, spreads each graham cracker with chocolate spread, and lays them on the pan. She tops each graham cracker with a spoonful of marshmallow cream, then sprinkles them with mini marshmallows, caramel chips, chocolate chips, and toffee bits.
After placing a graham cracker on top of each prepared cracker, she puts the sheet pan on a preheated grill, shutting the lid and cooking it for 25 minutes.
You can find the full recipe on the Food Network website.
Ree Drummond shares her tips for oven and microwave s'mores
Drummond's Pioneer Woman blog has a page dedicated to making s'mores at home and there are plenty of tips for workarounds if you aren't sitting by the campfire.
Drummond's blog shared the easy steps for making s'mores in the oven. "Preheat the oven to 400 degrees. Split graham crackers into halves and place half of them on a baking sheet. Top each graham cracker half with chocolate and a marshmallow. Bake until marshmallows are puffed, three to five minutes," the blog post explained.
Once the marshmallow has puffed up, remove the pan from the oven and place a graham cracker on top, pressing it down to flatten the ingredients sandwiched between the crackers.
A broiler can also be used to toast the marshmallows, but the blog post warned, "Watch them closely, though, because they can burn quickly."
The microwave can make perfectly delicious s'mores as well. According to Drummond's blog post, it takes just seconds. "Place chocolate and marshmallows on up to four graham cracker halves and put on a microwave-safe plate."
The s'mores can be microwaved on high for 15 to 20 seconds, then topped with another graham cracker.
Ree Drummond has a no-bake s'mores dessert too
Drummond also developed a super simple no-bake s'mores dessert that takes minutes to assemble.
"I'm all about no-bake recipes these days," she shared during an episode of The Pioneer Woman cooking show. "This is just a super easy thing you can whip up with whatever you've got in your pantry."
Drummond melts butter, marshmallows, and chocolate chips in a pan before adding in broken graham cracker pieces. She adds a pinch of salt to the sweet mixture and stirs it then pours the mixture into a 9×9 inch square pan lined with wax paper she sprayed with nonstick spray. After spreading out the mixture, she adds more broken graham crackers, marshmallows, chocolate-coated candies, and rainbow sprinkles, pressing everything down.
The pan can rest for 1 hour or chill in the refrigerator for 10 minutes to set before cutting into squares.
The full recipe is on the Food Network website.
RELATED: 'The Pioneer Woman': Ree Drummond's Easy Trick for Her Delicious Sheet Pan Macaroni and Cheese Recipe