'The Pioneer Woman': Ree Drummond Uses 1 Easy Shortcut for Her Quick Skillet Pizza Recipe
Ree Drummond has the perfect shortcut for an easy pizza made in a cast-iron skillet. The Pioneer Woman star shared her pizza dough hack as well as how to make her delicious recipe.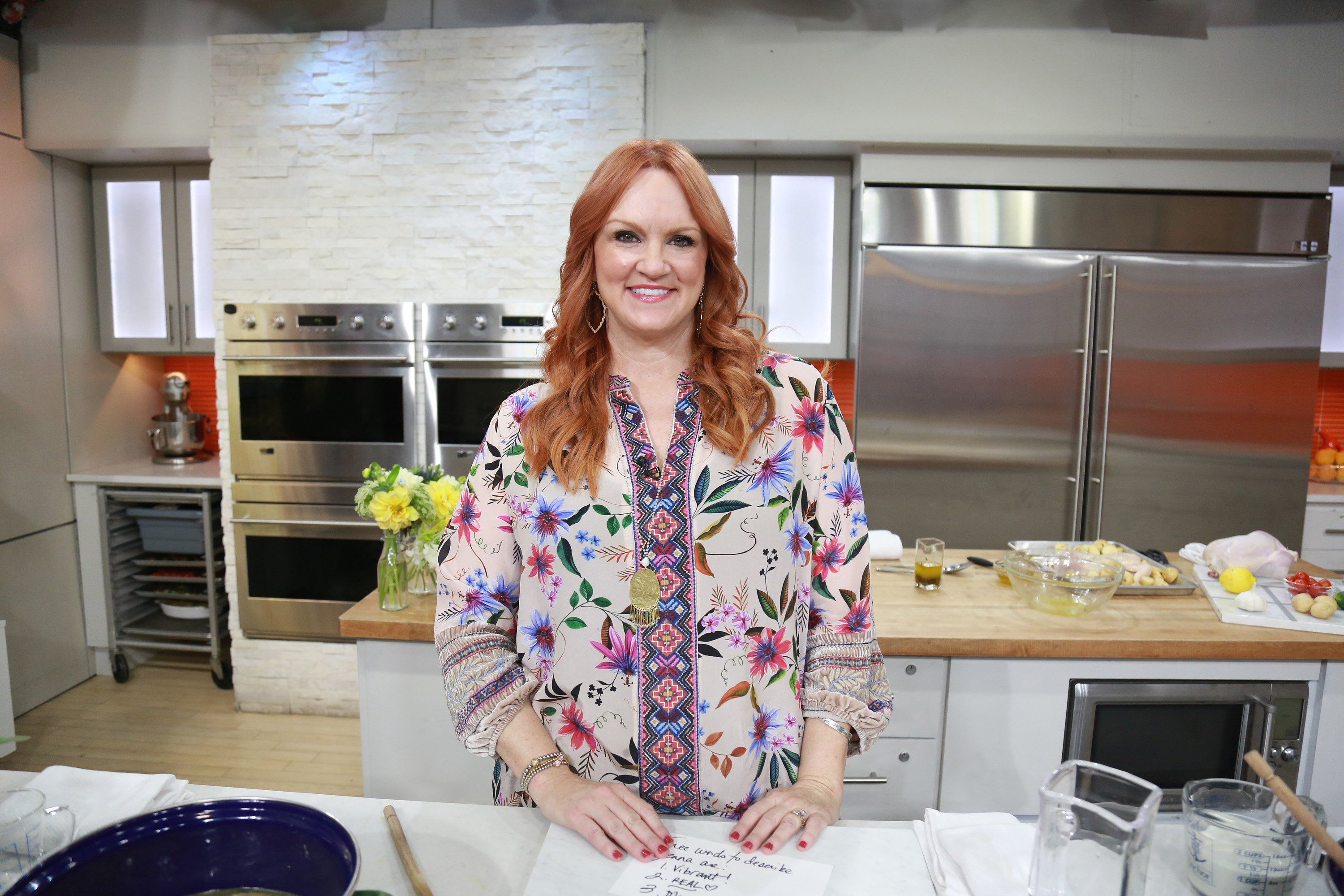 Ree Drummond skips homemade dough for her cast iron pizza bianca recipe
Drummond demonstrated how to make her pizza bianca recipe on an episode of The Pioneer Woman, beginning with the shortcut she uses to avoid making a homemade crust.
"To make things easy, I'm actually using a loaf of frozen bread dough," she explained. "These come in regular loaves and all you have to do is just thaw them out and then put them in a bowl with a little bit of olive oil, cover them with plastic wrap, and just let it rise. It takes several hours."
Drummond shared "the secret" to the unique pizza — preheating the skillet in a 500 degree Fahrenheit oven for 20 minutes so it's extremely hot.
The Pioneer Woman star drizzled garlic oil in the pan, placed the dough in the bottom, then added another drizzle of olive oil before she placed mozzarella and asiago cheeses on top. She baked the pizza for 12 to 14 minutes and added parmesan cheese, truffle oil, and basil before slicing and serving it.
The full recipe is available on the Food Network website.
Ree Drummond also uses the bread dough shortcut for stromboli
Drummond clued her fans into her quick bread dough tip when she made her broccoli cheese stromboli recipe on an episode of The Pioneer Woman. She cooked onions, garlic, and broccoli in a hot pan with butter, adding salt and pepper before turning off the heat.
She shared that "putting a broccoli cheese spin on pizza is a really good idea," adding, "And you can use homemade pizza dough, you can use store-bought pizza dough. I'm going to use frozen bread dough that I thawed so it's really, really easy."
Drummond noted that, while frozen bread dough is an easier swap for making homemade pizza dough, there is some time required for it to thaw and rise.
"Frozen bread dough is such a revelation," she explained while rolling it out. "They're frozen before they rise so you just have to let them thaw out and give them a chance to rise a little bit. And I'm telling you what, I use this stuff for so many things as a shortcut."
"Frozen bread dough — you can use it to make regular pizza, it is so good. I'm always amazed at how versatile it is," she added. "It really is an amazing product and it tastes delicious."
Then she assembled the Stromboli, spreading a layer of sundried tomato pesto first, then added the broccoli and onion mixture, cheese, and a sprinkle of fresh basil leaves.
She rolled the dough into a log shape, cut slits in the top, and offered up another tip. "When you use frozen bread dough for any sort of pizza recipe, you always want to brush it pretty liberally with olive oil." She sprinkled parmesan cheese on the top, which stuck to the oil, and formed a cheesy crust on top when it cooked in the oven.
She baked the stromboli in a 400 degree Fahrenheit oven for 20 minutes.
You can find the full recipe on the Food Network website.
RELATED: 'The Pioneer Woman': Ree Drummond 'Takes Apple Pie to a New Level' With 1 Store-Bought Ingredient