'The Pioneer Woman': Ree Drummond Uses 1 Easy Trick for Her Chicken and Waffles Recipe
Ree Drummond uses an easy trick for flavorful and moist chicken in her chicken and waffles recipe. The Pioneer Woman star shared her recipe and tips for this easy and delicious meal that will satisfy the whole family.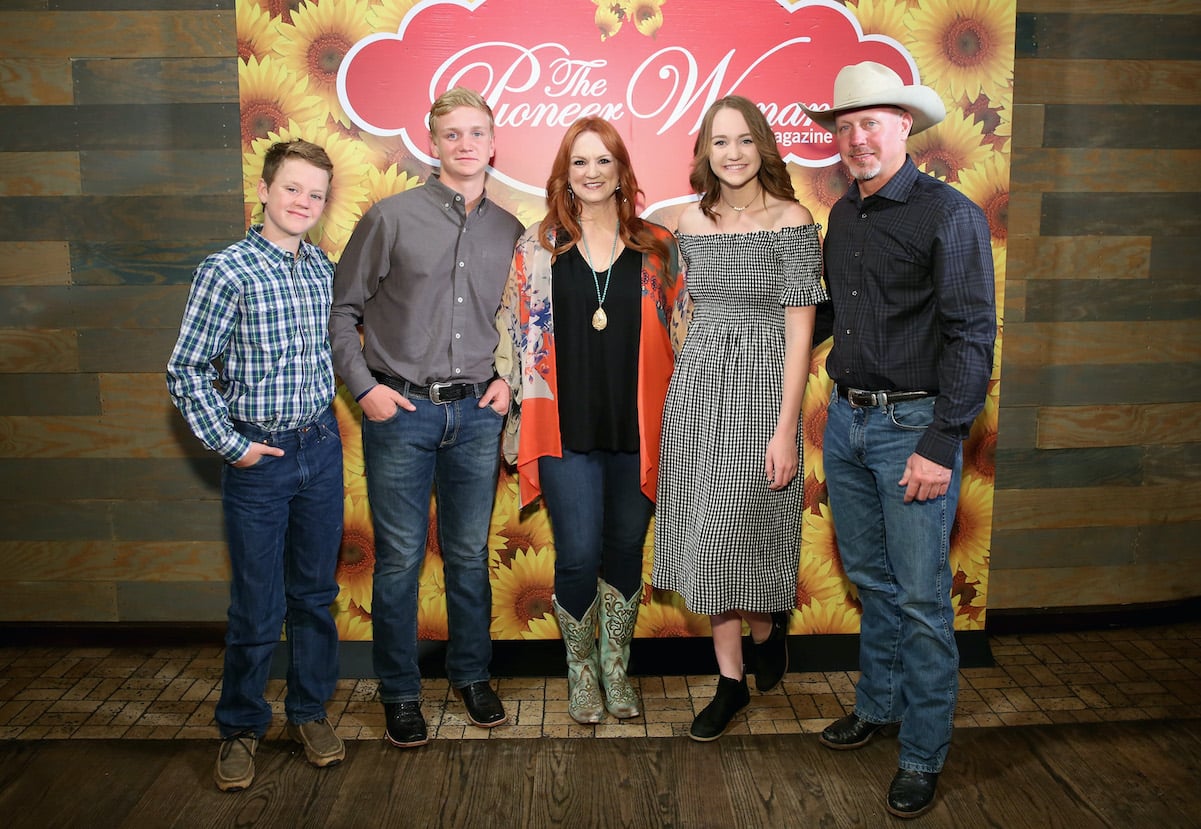 Ree Drummond's chicken and waffles recipe has 1 easy trick for the best results
Drummond demonstrated how to make her chicken and waffles recipe on an episode of The Pioneer Woman, beginning with her trick for great-tasting chicken.
"Chicken and waffles is a Southern staple," she explained. "I've seen it on restaurant menus and I've always thought it sounded so good. And finally, I have a chance to make it."
She mixed dry ingredients in a bowl for the coating — flour, season salt, paprika, pepper, dried thyme, and cayenne pepper — then drizzled in a milk and buttermilk mixture, combining the ingredients with a fork.
"This will leave little lumps that are going to stick to the chicken and make it nice and crispy," she explained.
Drummond shared her tip for soaking the chicken thighs in buttermilk overnight. "My mom always soaked her fried chicken the night before she fried it and it always turned out so delicious," she explained.
'The Pioneer Woman' star has a two-step process for fried chicken
Drummond put the chicken in the breading and coated each piece and placed the it skin-side-down into the pan with hot oil. She covered the pan with a lid, noting that it "helps it to not get too brown too fast."
She fried the chicken for five minutes before turning it over and continued to fry it for another three minutes with the lid on. Drummond removed the meat with a spatula and explained, "At this stage, it's not quite finished browning and it's not quite finished cooking in the middle."
The Pioneer Woman star placed the chicken on a wire rack set over a sheet pan and continued cooking the chicken in a 350 degree Fahrenheit oven for 10 to 15 minutes.
Drummond shared her easy waffle recipe
While the chicken was cooking in the oven, Drummond got to work on her "basic, go-to" waffles that "always turn out right." She sifted together the dry ingredients in a bowl and whisked together eggs, milk and vanilla in a pitcher. She poured the liquid into the dry ingredients and stirred them together, being careful not to overmix the batter.
Then she added melted butter, explaining how it "always adds extra flavor, a little extra golden color, and definitely extra deliciousness."
Drummond had a pro-tip for her waffles: she folded in stiffly beaten egg whites to give the waffles "an amazing texture."
While she cooked the waffles, she made a syrup to go with the meal. "That's what makes it so delicious," Drummond shared as she mixed together maple syrup and bourbon in a saucepan, allowed it to boil and then simmered the sauce until it was warm. She whisked in butter and cayenne pepper to finish her sauce.
Assembling the chicken and waffles is a snap — Drummond placed waffles on a plate, topped it with a piece of chicken, then poured the syrup over the top.
The full recipe is available on the Food Network website.
RELATED: 'The Pioneer Woman' Ree Drummond's Decadent Chocolate Poke Cake Recipe Uses a Surprising Hack