'The Pioneer Woman': Ree Drummond's Easy Falafel Recipe Includes a 'Magical' Tahini Sauce
Ree Drummond makes an easy falafel pita with vegetables and a spicy tahini sauce. 'The Pioneer Woman' recipe comes together quickly and the falafel are fried until golden brown.
Ree Drummond makes an easy falafel recipe inspired by New York City street cart dining. The Pioneer Woman star created a tasty homemade falafel mixture, fried it to perfection, and built a delicious pita topped with a flavorful tahini sauce.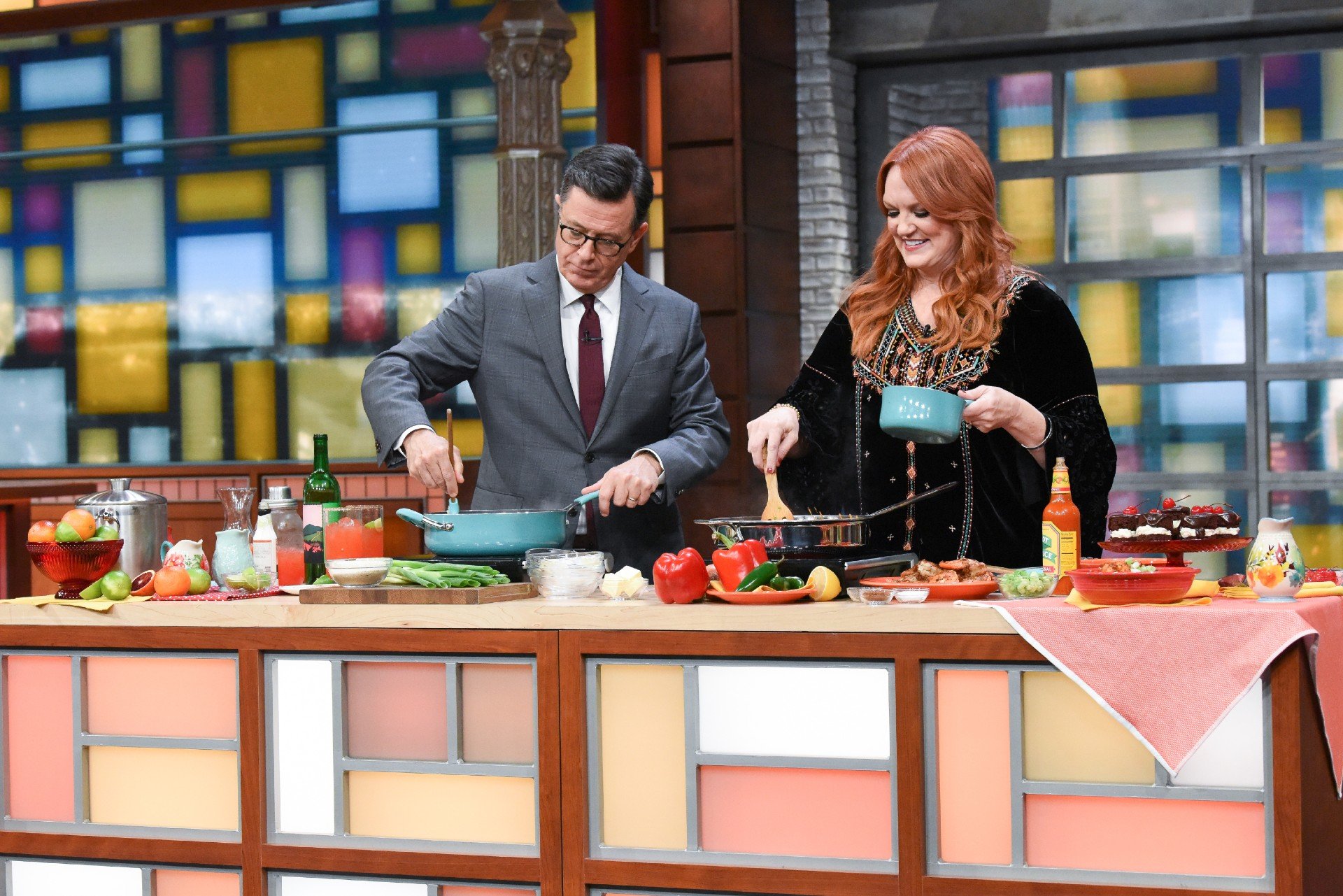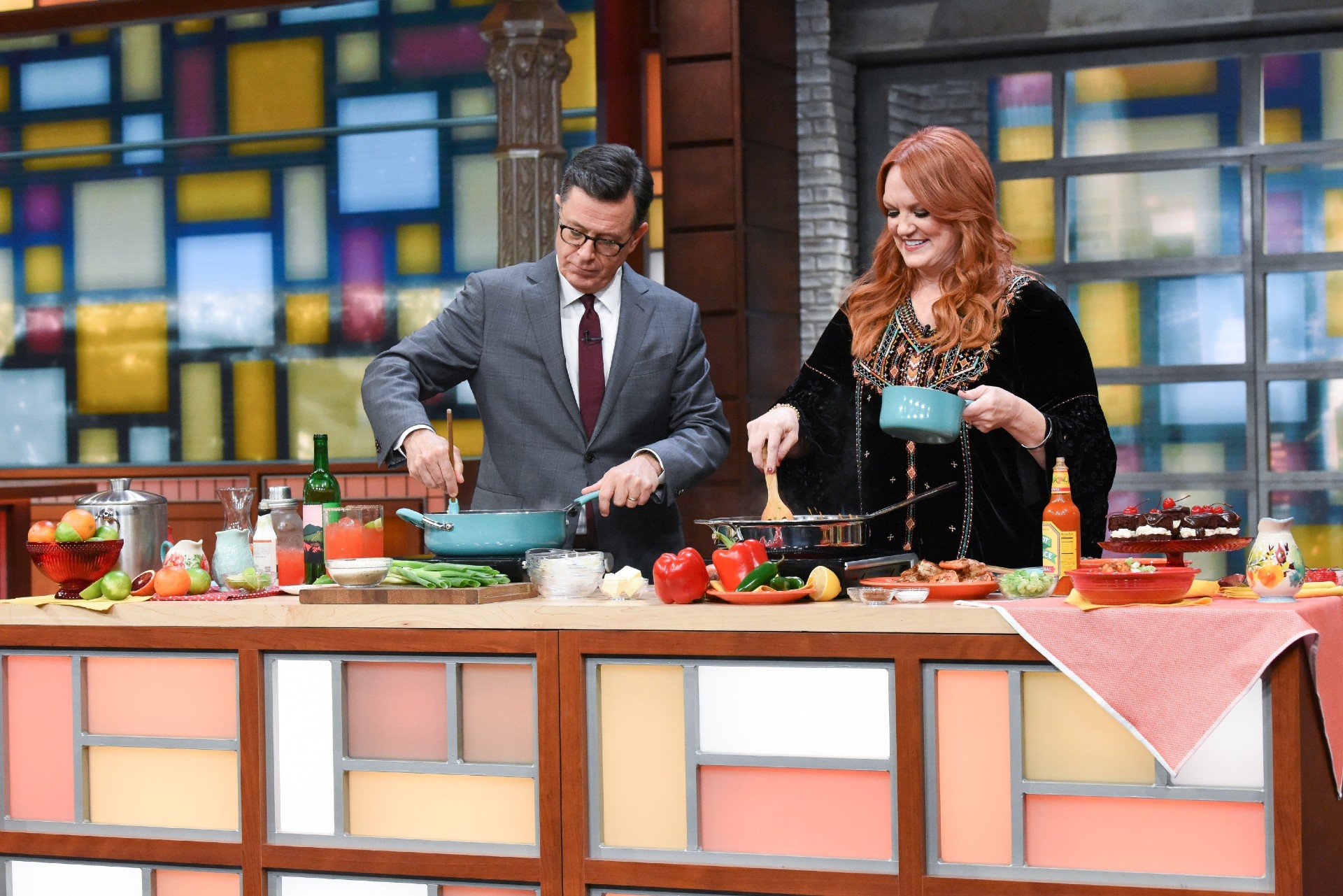 Ree Drummond explained the inspiration for her falafel recipe
Drummond shared her easy recipe during an episode of The Pioneer Woman dedicated to "amazing dishes I've never tried before." She was trying her hand at some favorite foods that aren't typically in the Food Network host's rotation and, of course, she nailed it.
"Whenever I take a trip to New York City, I always try to get falafel from a street cart," Drummond shared. "I love falafel — it is truly a New York treat for me. Little chickpea fritters that are fried. I cannot get enough of them."
She added, "While I have made falafel from a mix before, I've never made it from scratch until now."
How to make Ree Drummond's falafel recipe
To make the falafel, The Pioneer Woman star added chickpeas, flour, baking powder, cumin, cayenne pepper, salt, pepper, parsley, cilantro, and scallions to a food processor and pulsed everything together.
"Falafel is definitely one of those things that I love all on my own. None of my family eats it," she explained. "I've tried to get the girls to try it when they've gone to New York with me but they don't really understand what it is so they won't try it."
Drummond noted, "It is hard to explain what falafel is, but once you try it, it is just miraculous."
She used a scoop to make falafel balls, rolling them smoothly in her hands. Drummond fried them in vegetable oil heated to 325 degrees Fahrenheit in a pot. She explained how it's important to keep an eye on the falafel because they cook so quickly.
The Pioneer Woman star removed the falafel from the pot and placed them on a paper towel-lined plate. "The great thing is there's nothing in the mixture that has to cook completely so you just want it to be hot," she noted.
Drummond made a 'magical' sauce
Drummond made a simple sauce for the falafel. In a food processor, she combined tahini, lemon juice, olive oil, garlic, chipotle pepper, adobo sauce, salt, and pepper, blending until smooth.
To build the pita, Drummond sliced one in half and spooned a chipotle tahini sauce in it. "The tahini is what's going to make this so magical," she said. "I was considering making a batch of hummus to put into the pita with the falafel but I thought this chipotle sauce with the tahini flavor would be so good."
She stuffed greens into the pita for a "nice fresh foundation" and added shredded carrots, then the falafel, which she called "the star of the show."
Drummond topped the pita fillings with more sauce and sprinkled chopped green onions over the top.
The full recipe is available on the Food Network website.