4 Family Dinner Ideas from 'The Pioneer Woman' Ree Drummond
Creating new dinner ideas for your family can be challenging. Fortunately, The Pioneer Woman star Ree Drummond has plenty of recipes that will wow your family and friends. Here are four delicious dinner recipes the Food Network star shared in her magazine and on her show.
1. Flank steak with cheesy waffle hash browns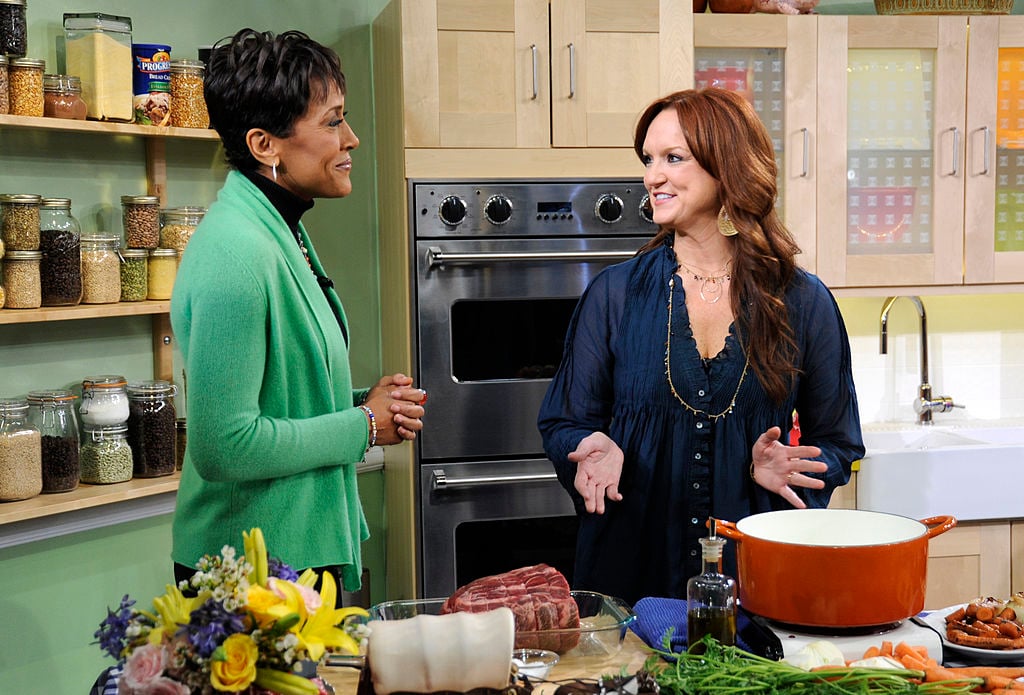 Prep time: 30 minutes
Total time: 45 minutes
Makes 4 to 6 servings
In her Food Network segment, Drummond says steaks and French fries are high on the list of foods her family enjoys. They also like to add a lot of pepper whenever they eat fried potatoes. Drummond advises using a lot of cooking spray when using the waffle iron, so the potatoes don't stick.
The "accidental country girl" suggests making hash browns for lunch if you're feeding a big group. She also says hash browns can add a little something extra to a salad. "This is a great approach to take if you're making a brunch for family that's visiting for the holidays," says Drummond. "They're perfect with a salad for lunch. Now that's my kind of eating. Make a healthy salad and then eat cheesy hash brown waffles with them."
2. Turkey taco lettuce wraps
Prep time: 20 minutes
Total time: 30 minutes
Makes: 4 to 6 servings
Another family recipe Drummond suggests are turkey taco lettuce wraps. She gives step-by-step directions for this recipe in her spring 2019 issue of The Pioneer Woman magazine. Drummond is a big fan of lettuce wraps. "Lettuce wraps are everything," wrote Drummond on The Pioneer Woman blog.  "Absolutely everything. And I know they've been around forever, and I know they're everywhere, and I know I shouldn't have worn turquoise mascara when I got my senior pictures taken back in the eighties. I get that. But I'm not sorry. (For the lettuce wraps or the turquoise mascara.)"
3. Stuffed bell peppers
Prep time: 15 minutes
Total time: 1 hour
Makes: 6 servings
Although this stuffed bell pepper recipe takes a bit longer to cook, one perk of this dish is that it can be made ahead of time. Drummond added this recipe to her make-ahead meal kit on The Pioneer Woman website. She even made a handy how-to video to go with the instructions.
Fans seemed to love this recipe. Many took to YouTube to comment on how much they enjoyed Drummond's family meal idea. "Big hit with my family. Next time I will double the recipe for leftovers! Great way to use veggies from the garden and tasty summer meal," wrote one fan.
4. Instant pot chicken cacciatore
Prep time: 30 minutes
Total time: 1 hour, 25 minutes
Makes: 4 to 6 servings
Another great family meal recipe is Drummond's instant pot chicken cacciatore. "The Instant Pot is perfect for this dish—it cuts the cooking time in half!" wrote Drummond in the spring 2019 issue of her magazine. The recipe for the instant pot chicken cacciatore is in her magazine. If you'd like to try her chicken cacciatore recipe without the instant pot, check out the recipe on her blog.
Read more: 'The Pioneer Woman' Ree Drummond Once Considered the '5 Second Rule' So She Could Eat a Pickle That Fell on a Movie Theater Floor
Follow Sheiresa @SheiresaNgo