'The Pioneer Woman' Ree Drummond Cooks These 4 Recipes the Most for Her Family
The Pioneer Woman star Ree Drummond loves to cook hearty meals for her family. Here are four meals the Food Network star cooks the most for Marlboro Man and their kids.
1. Chicken spaghetti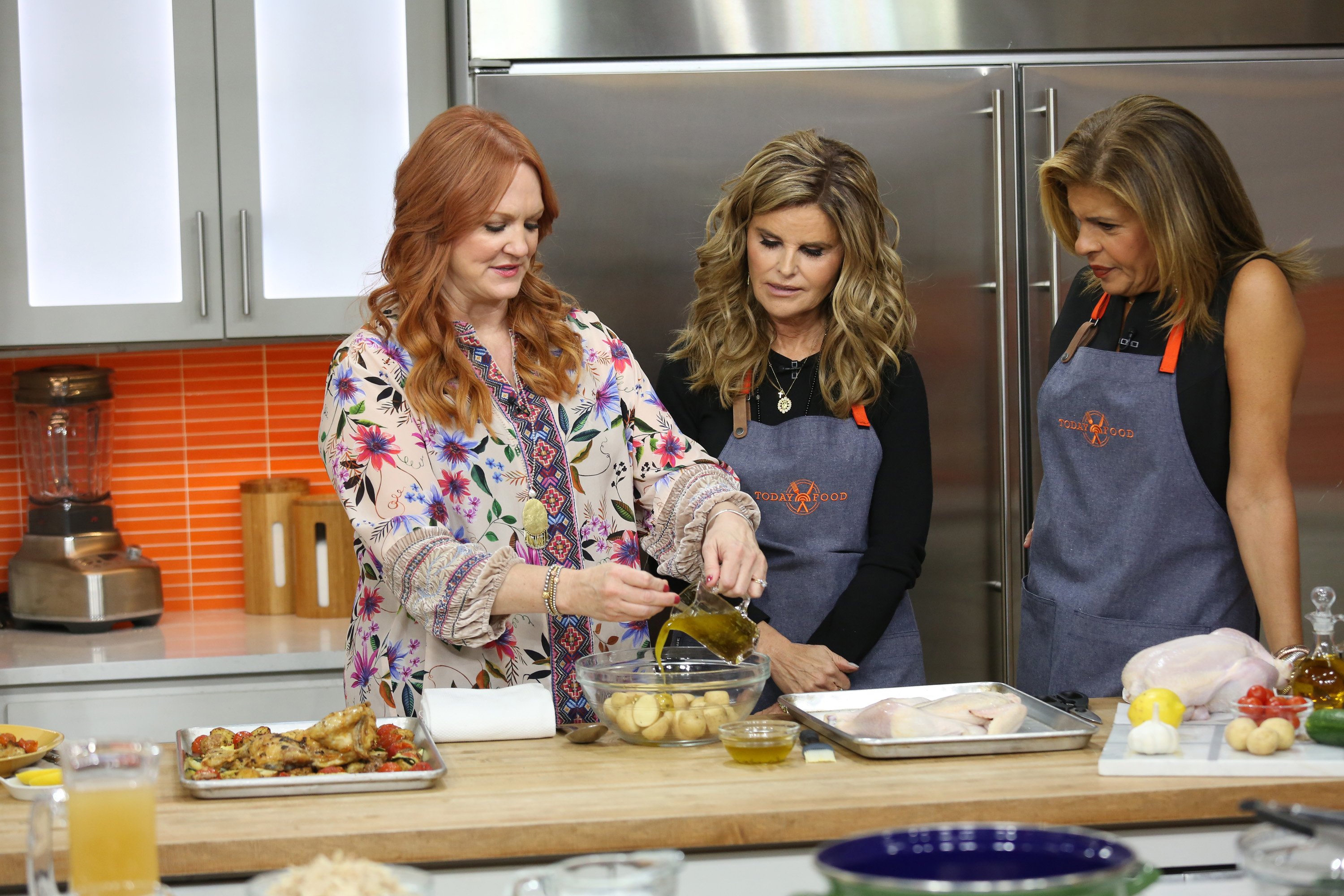 In the summer 2020 issue of The Pioneer Woman magazine, Drummond reveals the meals she cooks frequently for her family. One family favorite is chicken spaghetti. Drummond says chicken spaghetti is the only casserole her husband, Ladd Drummond, will eat. "This really is a fabulous casserole, and the only one in existence that my husband will eat!" says Drummond on her website.
Drummond starts by boiling the chicken until it's tender. Instead of canned broth, she uses the broth created from boiling the chicken. "One of the things that makes this casserole so great is that it's easy to eat," says Drummond during a TV demonstration. "And part of the reason for that is I break the spaghetti into pieces."
For added flavor, the "accidental country girl" cooks the spaghetti in the same broth produced by the chicken. Cayenne pepper, sharp cheddar cheese, and seasoned salt are also added for an extra kick. Although most of the recipe is made from scratch, Drummond uses canned cream of mushroom soup for this recipe.
2. Steak sandwiches
Drummond says Ladd loves steak sandwiches. She even has a steak sandwich on her website named The Marlboro Man Sandwich. "Marlboro Man loves this sandwich," says Drummond. "It uses very simple ingredients and is so rich and satisfying, he'll forego food for weeks (okay, hours) if he knows one is on the horizon. It's meaty. It's manly. It's flavorful. And your man will grunt and daydream about Makita table saws and heavy machinery as he woofs it down."
3. Quesadillas
During an episode of The Pioneer Woman, Drummond says quesadillas are her favorite food. She is especially fond of cheese quesadillas. Her family, on the other hand, would rather have beef, chicken, or vegetable quesadillas. Drummond says getting the last quesadilla is satisfying because it tends to be the "hottest and the gooiest."
The secret to Drummond's three-cheese quesadilla is the variety of flavors. She makes this meal by using flour tortillas, and then adding three different types of cheese (white cheder, Pepper Jack, and Monterey Jack) along with diced tomato and diced green chilis.
4. Chicken Parmesan    
Drummond tells Parade her family loves chicken Parmesan so much, it has been inducted into her kitchen hall of fame. Here's what she once said about her family's love of this meal:
I nearly always have the ingredients to make chicken Parmesan. My kids (Alex, Paige, Bryce, and Todd) are pretty picky, and it's hard to find a meal they all like. But one day, one of the kids ordered chicken Parmesan at a restaurant.

The others loved it, so I came up with my own take. My kids and the man I'm lucky enough to have married like this dish because it's hearty and delicious. It's been inducted into my kitchen's hall of fame.
Read more: 'The Pioneer Woman' Ree Drummond's Favorite Chicken Salad Recipe
Follow Sheiresa @SheiresaNgo