'The Pioneer Woman': Ree Drummond Says Fancy Mac and Cheese 'Makes Grown Men Cry'
Ree Drummond's fancy mac and cheese recipe takes the classic comfort food to new levels. 'The Pioneer Woman' star claims it's so delicious it 'makes grown men cry.' Drummond's recipe has a few extra delicious additions, including a variety of cheeses, mushrooms, and caramelized onions.
Ree Drummond has a mac and cheese recipe that takes the classic dish and gives it a fancy spin. The Pioneer Woman star adds some delicious flavor to macaroni and cheese that she claims "makes grown men cry."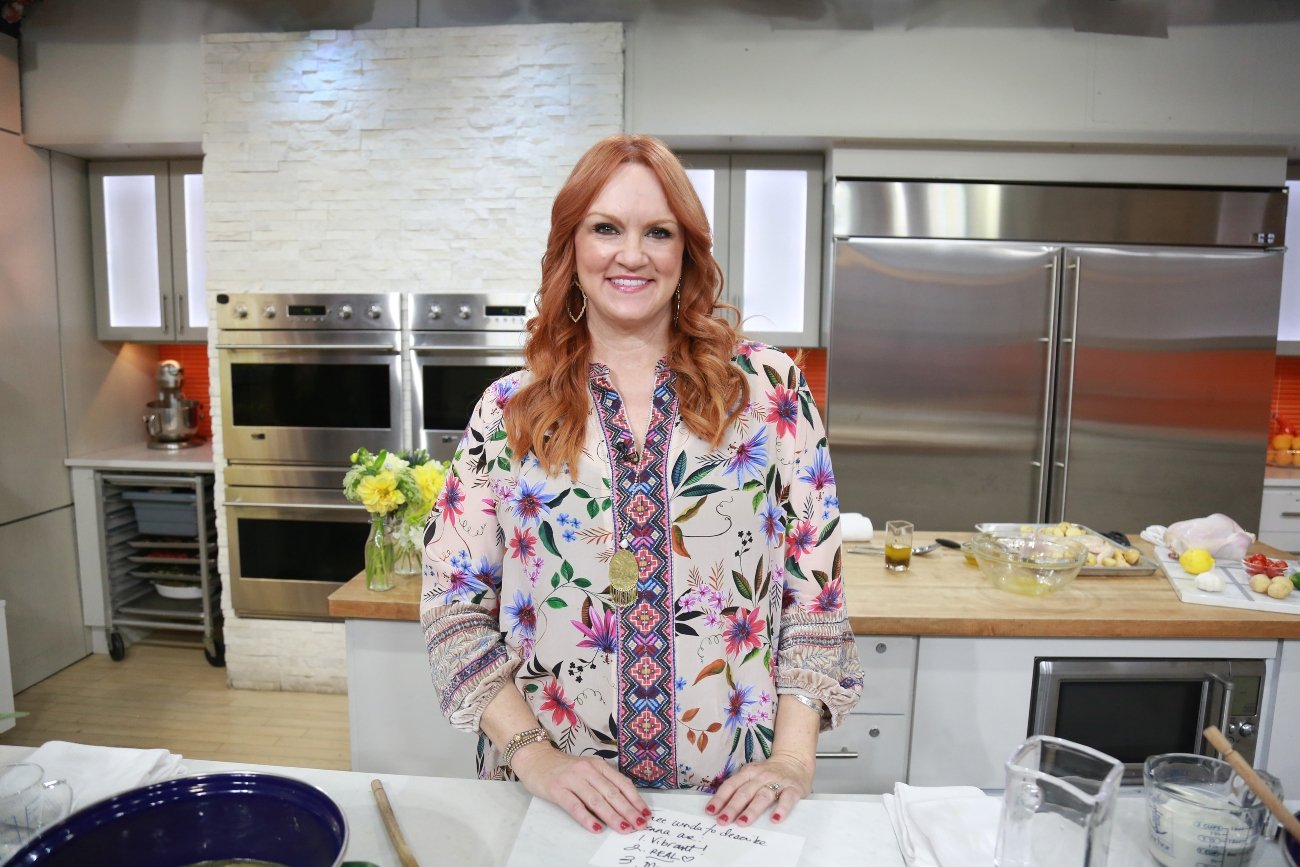 Ree Drummond's mac and cheese recipe 'makes grown men cry'
Drummond wrote about her "fancy mac and cheese" recipe in a 2013 blog post on The Pioneer Woman website. "This is one of my all-time favorite recipes," she wrote, noting that it's from her second cookbook and adapted from her 2009 recipe for fancy macaroni.
"To say this mac and cheese recipe is a treat is a wild underestimation," she explained. "It's so good, it makes grown men cry."
Drummond added, "The wonderful thing about this mac and cheese recipe is that it's perfectly delicious on its own, or with a salad … or as a delectable side dish with a juicy medium-rare steak."
In the Food Network recipe introduction, Drummond explained: "This is one of those recipes that can definitely be described as ridiculous, where ridiculous means so decadent, delicious, and divine that it almost renders the person eating it speechless. A little goes a long way with this one. Invite lots of guests … preferably guests you really, really like!"
'The Pioneer Woman' star gives her macaroni and cheese some delicious upgrades
Drummond demonstrated how to make the delicious comfort food during an episode of The Pioneer Woman. "I'm going to make some macaroni and cheese, which is one of my favorite childhood dishes, but I'm going to step it up and make it fancy," she explained.
The Pioneer Woman star started by boiling macaroni and then prepped the other elements of the recipe. Drummond fried bacon until it was cooked "but not crisp" and "slightly chewy," then cut it into small pieces. "This macaroni and cheese is going to go into the oven at the end so if the bacon is too cooked, it'll be too crispy," she explained. "This way it has a little room to continue cooking."
Drummond melted butter in a skillet and sautéed onions over medium-low heat for 20 minutes until caramelized. She also cut mushrooms into quarters and spread them on a sheet pan, drizzled them with olive oil, and added a sprinkle of salt and pepper. The Food Network host roasted the mushrooms in a 425 degree Fahrenheit oven for 20 to 25 minutes.
Drummond assembles her easy comfort food
Drummond made what she called the "most ridiculously delicious cheese sauce" by melting butter in a large pot over medium heat and sprinkling in flour. After pouring in milk, she whisked the sauce and cooked it for 3 to 5 minutes to thicken it. Drummond added half-and-half, salt, and pepper. In a bowl, she beat eggs and added a small amount of the hot sauce to temper the eggs. She put the egg mixture in the sauce and added a combination of parmesan, gruyere, fontina, and goat cheeses.
After Drummond put the cooked macaroni into the sauce, she assembled the mac and cheese in a buttered baking dish. She placed half of the onions in the baking dish, followed by half of the macaroni, mushrooms, blue cheese, and bacon. Drummond repeated the layers and cooked the mac and cheese for 20 to 25 minutes.
"I love this because, instead of mixing all the ingredients into the macaroni at once, I layer it in the pan and that way every single bite of the macaroni is different," Drummond shared.
The full recipe is available on the Food Network website.