'The Pioneer Woman': Ree Drummond's Favorite Christmas Cookies Recipe Uses an 'Unconventional' Decorating Trick
Ree Drummond has an easy trick for decorating Christmas cookies. 'The Pioneer Woman' star uses her favorite Christmas cutout cookie recipe and tops them with a colored egg yolk glaze.
Ree Drummond says her favorite Christmas cookies recipe is one she learned from her mom. The Pioneer Woman star uses an "unconventional" trick that makes decorating holiday cookies so easy and you're going to want to borrow the idea.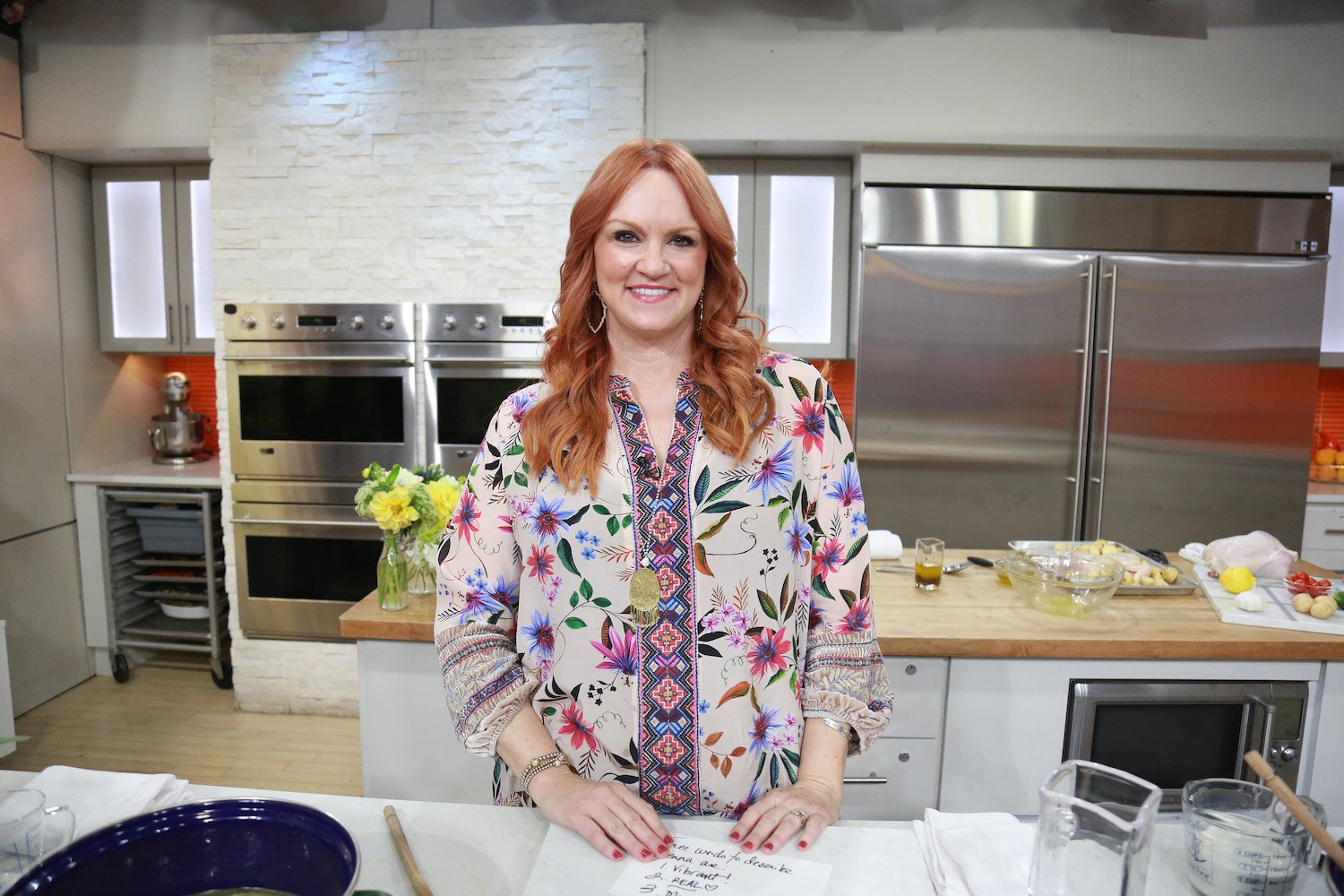 Ree Drummond shares her favorite Christmas cookies recipe
Drummond's easy Christmas cookies recipe is a favorite from childhood. "These are my all-time favorite, nostalgic, comfort-food, fun-to-make, low-fuss, low-brow, high-calorie, non-snobby, yummy Christmas cookie of all time," she wrote on The Pioneer Woman blog in 2020. "They come from my mom, Gee, who used this simple but flavorful sugar cookie dough to make cookies for any occasion."
Drummond continued, "I love these cookies. The dough is delicious, of course — what cookie dough isn't? — but what really sets these cookies apart is the slightly unconventional method of decoration. Instead of slathering them with frosting or sprinkles after baking, the cookies are painted with a colorful egg-yolk wash before baking, which gives the finished cookie a lovely glazed appearance."
She adds more decorative details after baking the cookies. "Then, simple white icing is piped to fill in the blanks and to give the cookies a little extra flair," The Pioneer Woman star shared.
'The Pioneer Woman' star makes an easy sugar cookie dough recipe
The cookie dough recipe is easy to pull together, starting with creaming together shortening, sugar, orange zest, and vanilla. Then Drummond adds an egg and beats everything until it's fluffy, adds milk, and mixes the ingredients again.
After sifting together the flour, baking powder, and salt, the Food Network host adds the dry ingredients to the mixer and blends everything together. Drummond divides the dough in half and flattens each half between two sheets of waxed paper, then refrigerates the dough for an hour or places it in the freezer for 20 minutes.
She rolls the dough out on a floured surface and cuts it into shapes with cookie cutters. Drummond brushes on an egg yolk glaze and bakes the cookies in a 375 degree Fahrenheit oven for 6 minutes.
Ree Drummond uses an interesting trick for decorating cookies
Drummond uses an easy trick for decorating cookies that involves an egg yolk, water, and food coloring. "Interestingly, the egg yolk glaze serves an added purpose: it provides a nice, mild contrast to an otherwise sweet cookie," Drummond wrote in her blog post.
She added, "Each bite brings you soft, sweet sugar cookie, non-sweet egg yolk glaze, and sweet powdered sugar icing. And it'll make you smile."
She combines egg yolk, water, and food coloring to make the glaze, which she brushes on before baking.
"Now comes the REALLY fun part!," she wrote. "With soft bristle brushes, begin painting on the colored glazes. Really, just make sure the bristles are very soft — watercolor brushes work really well — or the surface of the dough will get scratched and messed up."
After the cookies bake and cool on a rack, she pipes on some details with white icing made with powdered sugar, milk, and egg whites (optional).