'The Pioneer Woman': Ree Drummond's Favorite Christmas Desserts Are Foolproof Crowd-Pleasers
Ree Drummond makes two go-to Christmas desserts for the holidays that are perfect foolproof make-ahead recipes. One has just two ingredients!
Ree Drummond has some favorite go-to Christmas desserts that are easy to make and will impress your friends and family. The Pioneer Woman star shared a couple of make-ahead desserts that take no time to assemble in advance.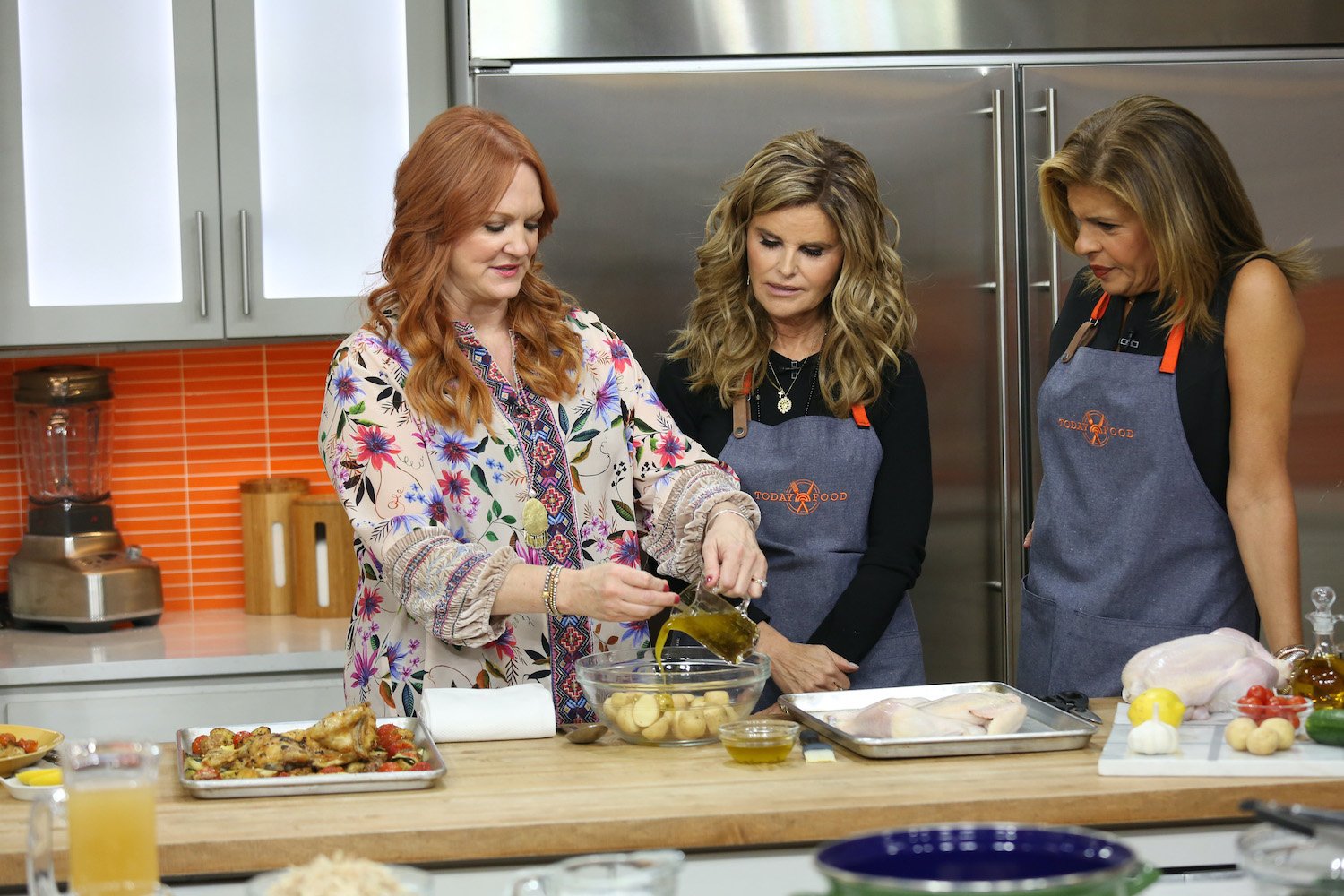 Ree Drummond's favorite Christmas desserts are make-ahead classics
In a December 2021 interview with Mashed, Drummond talked about the holidays and was asked what Christmas desserts "are always present" every year.
Her go-tos are favorites that can be made ahead so it's easy to serve them on Christmas day. "Fudge is big," Drummond said. "My father-in-law makes the best fudge ever and he makes 20 pans a year, so that's a big Christmas treat."
She continued, "I love bread pudding and that's something that's great for entertaining because it's best to assemble that early in the day or the day before and let the bread get all soaked and then bake it right before." She recommended "making some kind of creamy whiskey sauce to go with bread pudding" to elevate the flavors even more. "That sounds really good for breakfast right now," she added.
'The Pioneer Woman' has a bread pudding recipe she said will make you 'weep'
Drummond confessed in a 2007 The Pioneer Woman blog post that she didn't like bread pudding before a recipe in Tom Perini's cookbook changed her mind. She promised the recipe will make you "weep tears of joy and contentment, because you've just made the best bread pudding. Ever."
Drummond wrote, "I've never liked bread pudding. It wasn't in my mother's rotation of recipes growing up, so the only other exposure I'd had to the dish was the occasional trip to a cafeteria-style restaurant with my grandmother."
She remarked that it didn't look very appetizing. "There, the bread pudding looked like someone had opened a loaf of white sandwich bread, poured a bunch of sweet liquid inside the bag, and stuck a spoon into the mess and served it up," Drummond explained. "And they'd stick three raisins on it, thinking that would cover up the multitude of sins. It just didn't float my boat."
When her mother-in-law brought bread pudding to Drummond's house, The Pioneer Woman star fell in love with it. "The recipe uses sourdough bread cubes, which Drummond said, "gives the dish structure and integrity and once it's finished baking, there's a wonderfully crispy crust around the edges and on the top, which is a great balance for the softness of the soaked bread."
The whiskey cream sauce served with the dessert "gives it even more of a sinful quality," Drummond said.
Ree Drummond's easy fudge
Drummond's fudge recipe has just two ingredients so it couldn't be easier to make. The Pioneer Woman star shared in her recipe blog post that it's "the easiest fudge you'll ever make."
Drummond explained, "It's pretty much just melt, stir, spread, and cool."
She combines chocolate chips and sweetened condensed milk in a bowl placed over a simmering pot of water. Then Drummond warms and stirs the mixture until the chips are melted, which takes about 5-7 minutes. Finally, she pours the fudge into a prepared pan and adds crushed peppermints, nuts, or sprinkles on the top.
Drummond refrigerates the fudge for 2 hours before removing it and cutting it into squares.