'The Pioneer Woman' Ree Drummond's Favorite Holiday Activities With Her Kids
The Pioneer Woman star Ree Drummond is all about food and family. The Food Network cook shared some of her favorite holiday activities to do with her children.
Ree Drummond loves baking with her children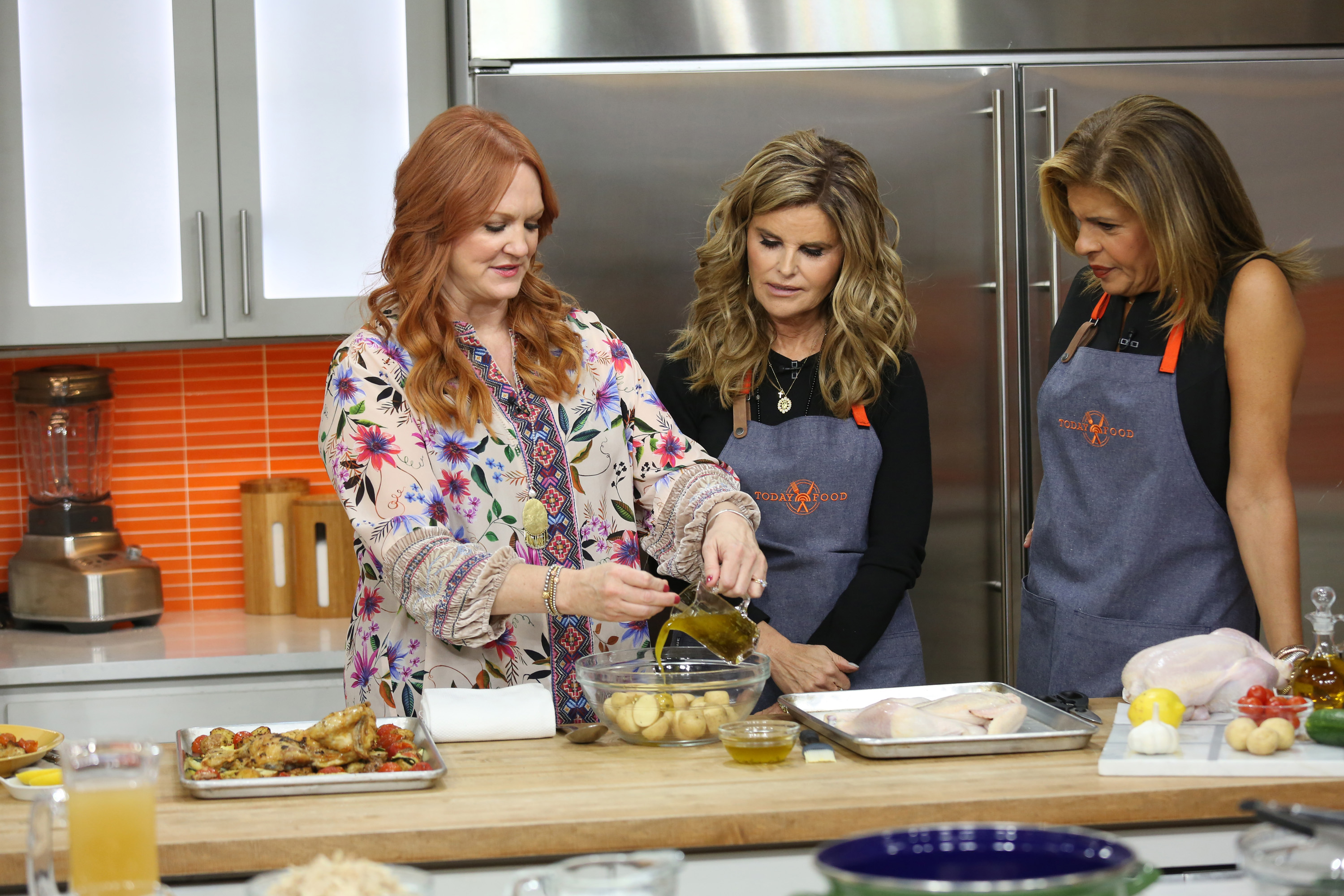 In the winter issue of The Pioneer Woman Magazine, a reader asks Drummond about her favorite holiday activities to do with her children. She says one of her favorite holiday activities is baking cinnamon rolls. It brings her joy to gather her kids around and make a sweet treat.
"I love, love, love making cinnamon rolls with my kids," says Drummond in her column. Although this activity tops her holiday activity list, she says she doesn't get to do this every year because her children are so busy now. However, she also says that's what makes this tradition even more special for her.
Drummond's eldest daughter, Alex, is planning a wedding to her college sweetheart, so she's probably the busiest among her children. The wedding will likely take place in the spring of 2021, according to her sister Paige's Instagram post, but Alex reportedly says she and her fiancé haven't set a date yet.
Matching pajamas are high on the to-do list
For Drummond, the holidays mean matching pajamas. She says in The Pioneer Woman Magazine that she looks forward to giving her children matching sleepwear on Christmas Eve.
"No matter how old (or tall!) they are, they still get matching pajamas," says Drummond. "There's nothing more fun." Even the dogs receive matching sleepwear.
Ree Drummond's cinnamon rolls
Drummond teamed up with Joy Wilson, also known as Joy the Baker, to whip up a batch of cinnamon rolls. Wilson says Drummond's recipe yields about seven trays of rolls. She says she can tell it's a family recipe because she knows it by heart, and she improvises the recipe.
One thing that makes Drummond's recipe unique is that she mixes her ingredients in a Dutch oven and she uses this method to allow the yeasted dough to rise (known as proofing). She covers the dough for one hour. By this time the yeast has risen and is in a state where it can be easily rolled. Drummond likes to roll the dough in what Joy calls a "typewriter style."
Another key part of the recipe is lots of butter. Drummond likes to drizzle it on top of the dough. She also mixes up a vanilla orange glaze to go on top of the rolls while they're baking. Wilson added chocolate and pistachios to give a bit of crunch to the recipe. Drummond declared her variation on the recipe to be the best one she ever tasted.
Follow Sheiresa Ngo on Twitter.