'The Pioneer Woman': Ree Drummond Reveals Her 'Favorite Man in the World' and It's Not Ladd
Ree Drummond loves her husband and kids but she's got mad love for the animals on the ranch, too. The Pioneer Woman star took to Instagram to explain who her "favorite man in the world" is — and it's one of her cute four-legged friends.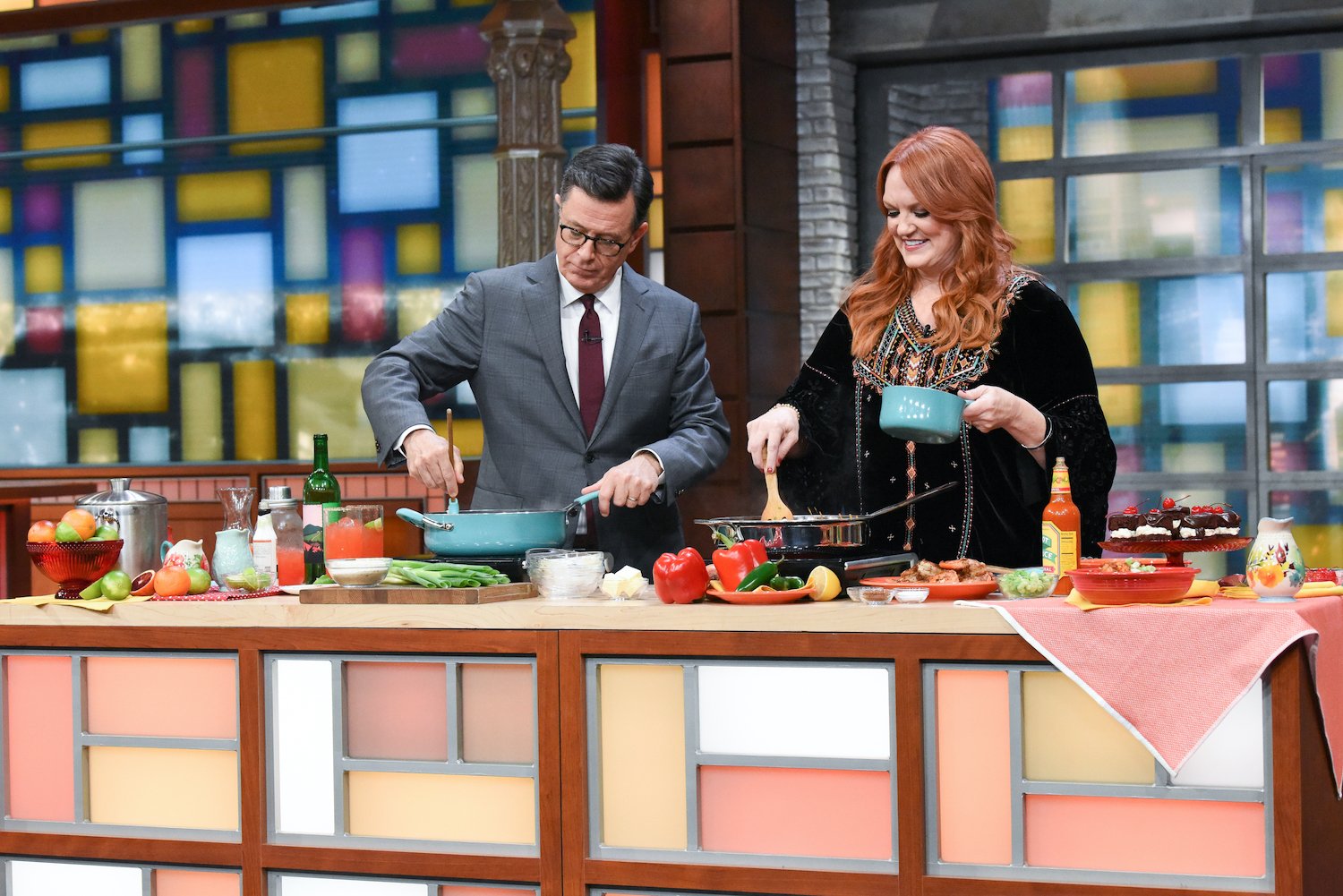 Ree Drummond said Rusty is her 'favorite man'
Scroll through Drummond's Instagram account and you'll see family photos and peeks at life on the ranch — you'll also see plenty of dog pics and videos peppered throughout.
Her most recent dog-centric post features photos of her sweet pup Rusty climbing up her legs, allowing her to capture all of his cuteness head-on. Her dog Lucy makes an appearance as well in the pics. Drummond is so smitten with Rusty that she declared him her "favorite man in the world."
"His eyes are mysterious orbs of amber, like the one on John Hammond's cane in Jurassic Park, minus the prehistoric mosquitos," Drummond noted in the caption. "Rusty is my favorite man in the world and I'm so obsessed. Also, look at Lucy's tongue in the last pic. Bye."
Drummond's other dogs are her four-legged children
A June 2020 blog post on The Pioneer Woman website introduced Drummond's seven dogs, featuring photos and a write-up for each pooch. The Food Network host has a special place in her heart for basset hounds. "I've loved bassets all my life," Drummond explained. "Their excess skin, floppy ears, droopy eyes, and hilarious personalities keep me entertained and make my heart leap."
The Pioneer Woman star has four basset hounds, two labs, and a German shepherd. The blog post gave a glimpse into their sweet personalities with adorable doggie bios:
Walter: "Ree's oldest pup is also the most kindhearted, and can usually be found at The Lodge during tours. Be sure to give Walter a tummy rub if you see him!"
Duke: "Duke is the alpha dog of the group. As such, he's been known to chew up a volleyball — but he secretly loves nothing more than cuddling with his sidekick, Lucy."
Lucy: "The only four-legged lady on the Drummond Ranch is a big sweetheart with an even bigger heart. This loving girl's natural habitat is on Paige's lap, or wherever Duke is napping."
Presley: "Presley is a loyal watchdog whose favorite post is by Ree's side — but he's devoted to all of his people."
Henry: "This droopy-eyed dog joined the family after Ree's beloved Basset hound, Charlie, passed away. Since then, Henry has continued to delight the Drummonds with his playful and eager personality. (When he's not busy dozing on the couch, of course.)"
Fred: "Don't be fooled by his sad eyes. Fred loves life on the ranch almost as much as he loves The Pioneer Woman dog treats."
Rusty: "Rusty is an amateur model who specializes in filming slow-motion videos. His favorite place to be is snuggled up next to his brother, Fred."