'The Pioneer Woman': Ree Drummond's Favorite Pasta Recipe Is Ready in 15 Minutes and Perfect for a Weeknight Dinner
Ree Drummond has a favorite pasta dish that makes a quick 15 minute dinner. The Pioneer Woman star shared her easy roasted red pepper pasta recipe which includes a simple shortcut, using jarred roasted red peppers. The sauce is just a handful of ingredients that gets blended and thinned with chicken stock and heavy cream.
Ree Drummond has a quick and easy pasta recipe that takes just 15 minutes to make. What could be simpler for a weeknight dinner? The Pioneer Woman star uses one time-saving ingredient in the recipe but doesn't skimp on the decadent sauce's flavor.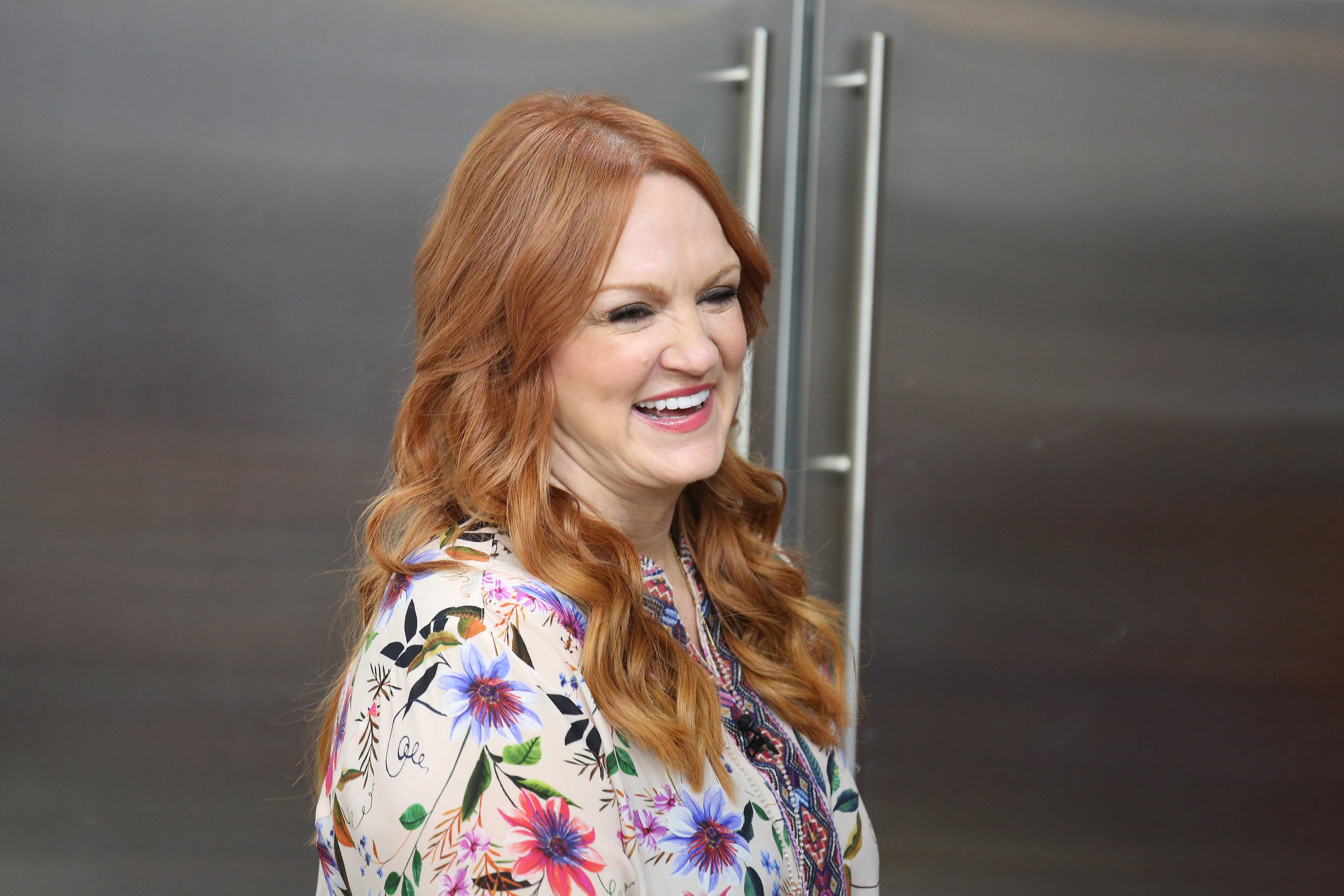 Ree Drummond adapted her roasted red pepper pasta recipe so it only takes 15 minutes
In a 2013 blog post on The Pioneer Woman website, Drummond explained how she adapted an older roasted red pepper pasta recipe and shaved off a lot of time.
"It's almost identical to a recipe I posted here back in ancient times, also known as 2009, but it's much quicker, easier," she wrote.
"Anyway, in the old, ancient version of this pasta, I took the time to roast the red peppers myself over the stovetop burner and I added toasted pine nuts, which added a nutty flavor and a little crunch," Drummond continued. "But last night, I had no time for roasting. I had no time for nutty crunch. I just had time to whip up a quick, easy pasta."
The Pioneer Woman star turned to a store-bought ingredient that she says you should always have on hand — roasted red peppers in a jar. "I love, love, love these things," she noted, adding that they are "absolutely, positively something you should stock in your pantry or fridge if you don't already."
Drummond has found many uses for the pantry staple. "They're just smashing in sauces like this one, but they're also perfect cut into strips on a sandwich, chopped and spooned over a block of cream cheese with crackers, or just eaten on a plate for lunch with a pile of cottage cheese," she wrote.
How to make Ree Drummond's roasted red pepper pasta
Drummond's recipe for roasted red pepper pasta can be whipped up in just 15 minutes. "I'm going to make one of my very favorite pasta dishes," she explained on The Pioneer Woman cooking show. "It's delicious, but more importantly, it's fast."
While the pasta was cooking, she chopped an onion and minced garlic, then added them to a skillet with olive oil and butter, cooking until the onion was translucent. Then she added the roasted red peppers. "I find they're just as delicious in the jar as if you do it yourself," Drummond noted. "Such a time saver."
Drummond cooked everything until it was heated through then placed the mixture into a blender to puree it until smooth. She returned the puree to the skillet and added chicken stock to thin the sauce, as well as heavy cream, salt, pepper, basil, and parsley.
When the pasta was done cooking, she drained it and added it to the sauce with shaved parmesan cheese, stirring to combine everything.
"I love pasta," Drummond said as she spooned the quick dinner into a bowl. "This really might be my favorite sauce ever."
While she made it meatless on her show, Drummond shared on her blog post that chicken is a great addition to the pasta. "One of my favorite things on earth," she wrote. "And takes no time at all! And you can serve it with a grilled chicken breast or slice the chicken and mix it in with the sauce."
You can find the full recipe on the Food Network website.