5 of 'The Pioneer Woman' Ree Drummond's Favorite Things
The Pioneer Woman star Ree Drummond loves to share slices of her life with her fans. Here's a rundown of five of the Food Network star's favorite things.
1. Ranch dressing
Ree Drummond is a big fan of ranch dressing. In The Pioneer Woman magazine, she says she enjoys ranch partly because of where she lives. She says it's hard not to fall in love with ranch dressing when you live in Oklahoma. Here's what she told a reader who asked what her favorite dressing is:
I live in Oklahoma, so I have to say ranch because it's impossible to be here and not get brainwashed by ranch dressing. Oklahomans put it on everything! Ranch is like Cheetos—it's so wrong, it's right.

I use it like I imagine most people do, on salads, but my boys will put it on pizza and burgers… not on hot dogs yet, but give them time! I've made several variations on my cooking show; you can find the recipes at foodnetwork.com. (I also love a really herby vinaigrette!)
2. Basset hounds
Just one look at a basset hound's adorable face, and you'll understand why Drummond loves these dogs so much. She often posts pictures of her pups on social media. Her book series and her ice cream shop are even named after her late basset hound Charlie.
In fall 2019 issue of The Pioneer Woman magazine, Drummond says she's fond of basset hounds because they remind her of her childhood. "My first dog, when I was 3 years old, was a basset hound," wrote Drummond. "And a basset hound was the first dog Ladd and I got as a married couple. I've loved Basset hounds all my life! Their excess skin, floppy ears, droopy eyes and hilarious personalities keep me entertained and make my heart leap."
3. Eyeliner
Eyeliner is a favorite of Drummond's. She often jokes about wearing too much eyeliner. In one of her Instagram posts, Drummond says she's going to visit Ladd. In the photo, it's clear she has a lot of eyeliner on, but she jokes she didn't wear enough. "Heading to see Ladd at the pens," wrote Drummond. "I don't think I have on enough eyeliner for this occasion."
4. Butter
Butter is a well-known favorite of Drummond's. She once told her blog readers she loves the creamy condiment because it brings her joy. "My fridge is filled with not sticks of butter, but pounds," wrote Drummond. "As an ingredient, I believe in butter. Butter is a church of which I am a member. If butter ran for president, I would vote for it. It adds color, flavor, beauty, and joy to absolutely everything I cook."
5. Ladd Drummond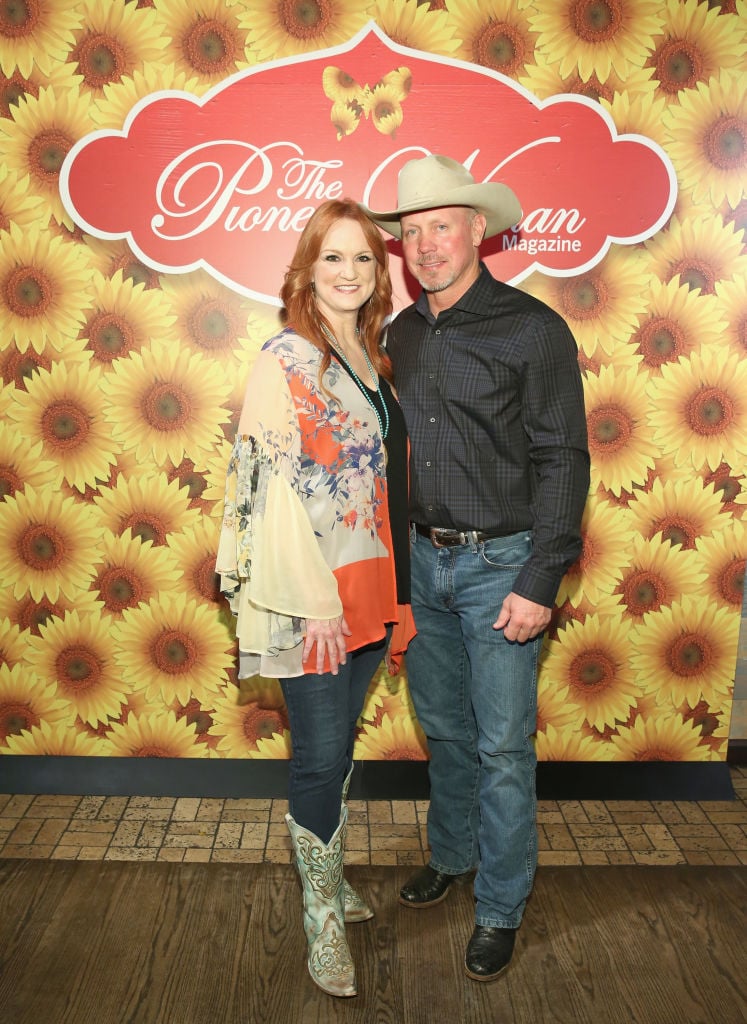 Ladd Drummond, also known as Marlboro Man, isn't a thing, but he sure is one of Drummond's favorites. She never misses an opportunity to talk about her husband and everything she loves about him. She even dedicated one of her Pioneer Woman shows to him.
The episode was appropriately titled "10 Things I Love About Ladd," which aired during season 22, episode 2. This episode focused on the things Drummond loves about her husband. She says some of the things she loves about him include his eyes, his laugh, his parenting, and his good looks.
Read more: 'The Pioneer Woman' Ree Drummond's Macaroni and Cheese Recipes
Follow Sheiresa @SheiresaNgo