'The Pioneer Woman': Ree Drummond's Fish Stick Tacos Recipe Is an Easy Meal Idea
Ree Drummond puts a fun spin on fish tacos by using a store-bought ingredient that's quick and easy. The Pioneer Woman star's fish stick tacos also include a flavorful slaw topping that's made with just a handful of ingredients.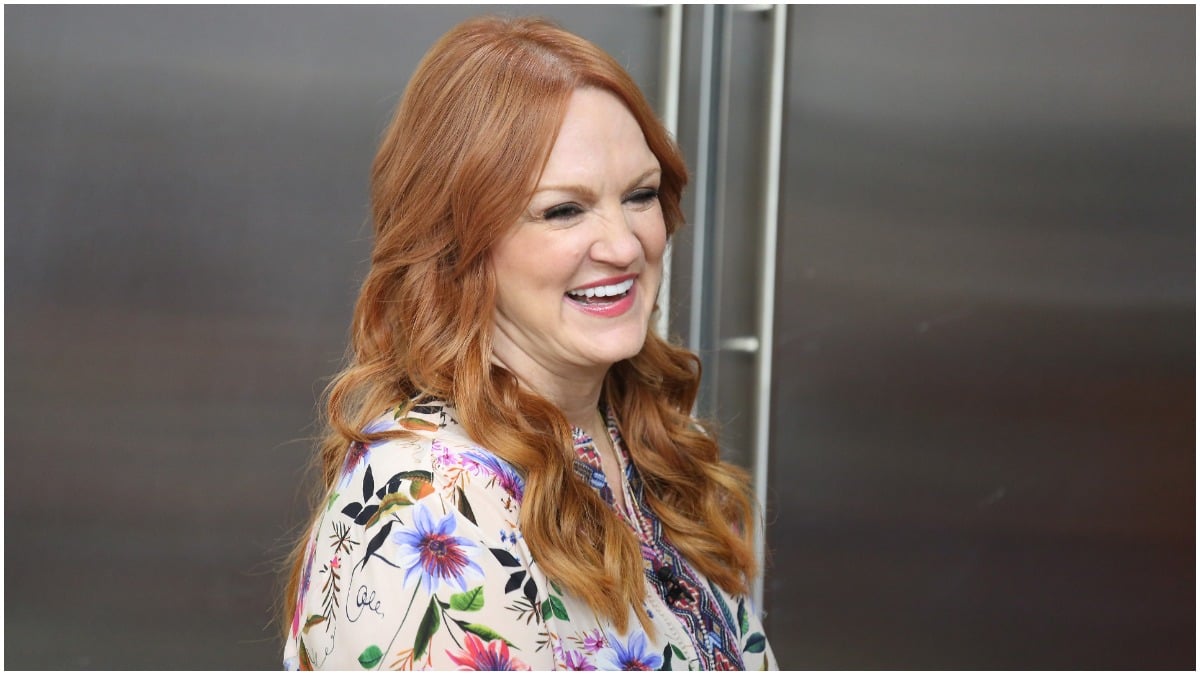 Ree Drummond's fish stick tacos have an easy slaw topping
Drummond demonstrated how to make her fish stick tacos on an episode of The Pioneer Woman. "I've been cooking some super simple recipes," she said. "I'm going to make fish stick tacos and I'm using literally a bag of fish sticks. They're so simple, they're really, really thin."
Drummond spread the fish sticks in a single layer on a sheet pan and cooked them in a 475 degree Fahrenheit oven for 10 to 12 minutes.
The Pioneer Woman star made an easy slaw to go on the tacos. "I happen to believe that whenever you have fish tacos you've got to have a great slaw," she explained. Drummond sliced half a head of cabbage into shreds and added it to a bowl with dressing.
"Normally when I make a slaw, I would spend time making a dressing," Drummond explained. "But I'm trying to keep things very, very simple. So I'm whipping out a bottle of dressing. It's sort of a southwest/thousand island-ish type of a dressing. But you can take really any dressing you want, even if it's just ranch."
She added chopped pickled jalapenos to the bowl, explaining, "And then instead of a vinegar or milk or some other liquid, I'm just going to pour some of the juice from the jalapeno jar. I love the flavor of jarred jalapenos."
After she added salt, Drummond noted, "Slaw is perfect for tacos because it adds just a nice crunch and coolness." She added pimentos to the slaw to give it a little splash of color. "Slaw is great because it keeps for a good couple of days in the fridge and doesn't go bad," she shared.
Drummond assembled the tacos by placing three fish sticks in the center of a tortilla, then topped it with slaw, a sprinkle of grated cheese, green and red salsas, jalapenos, and a squeeze of lime juice.
The full recipe is available on the Food Network website.
'The Pioneer Woman' has an easy homemade tortilla recipe
Drummond's fish stick tacos are quick to make with store-bought tortillas, but she also has a homemade tortillas recipe. She wrote about her flour tortillas in a 2010 blog post on The Pioneer Woman website.
"I don't make flour tortillas from scratch very often because they take a little time, but every time I do (and I did yesterday) I vow never, ever to buy tortillas in the store again," she wrote.
Drummond continued, "Once you've tried homemade flour tortillas — either at an authentic Mexican restaurant or at home — it's really hard to regard the store-bought tortillas as anything but inferior."
She shared that making homemade tortillas are "a real treat" and, after getting the hang of it, are "a cinch to make." The Pioneer Woman star also explained that she uses lard, which is sold next to Crisco in the supermarket. "You can use Crisco if the word 'lard' makes you want to hurl," Drummond wrote. "But they're better with lard."
The Food Network star makes an easy dough that's rolled thin and cooked quickly in a hot skillet. She stacks the tortillas and wraps them in a kitchen towel to keep them warm and moist.
RELATED: 'The Pioneer Woman': Ree Drummond's 16 Minute Steak and Potatoes Recipe Is the Perfect Quick Dinner