'The Pioneer Woman': Ree Drummond's Chipotle Fish Tacos Recipe Uses a Quick Shortcut
Ree Drummond makes an easy fish tacos recipe that includes a flavorful slaw and a tasty spicy glaze. The Pioneer Woman star has one shortcut that helps the dish come together in no time.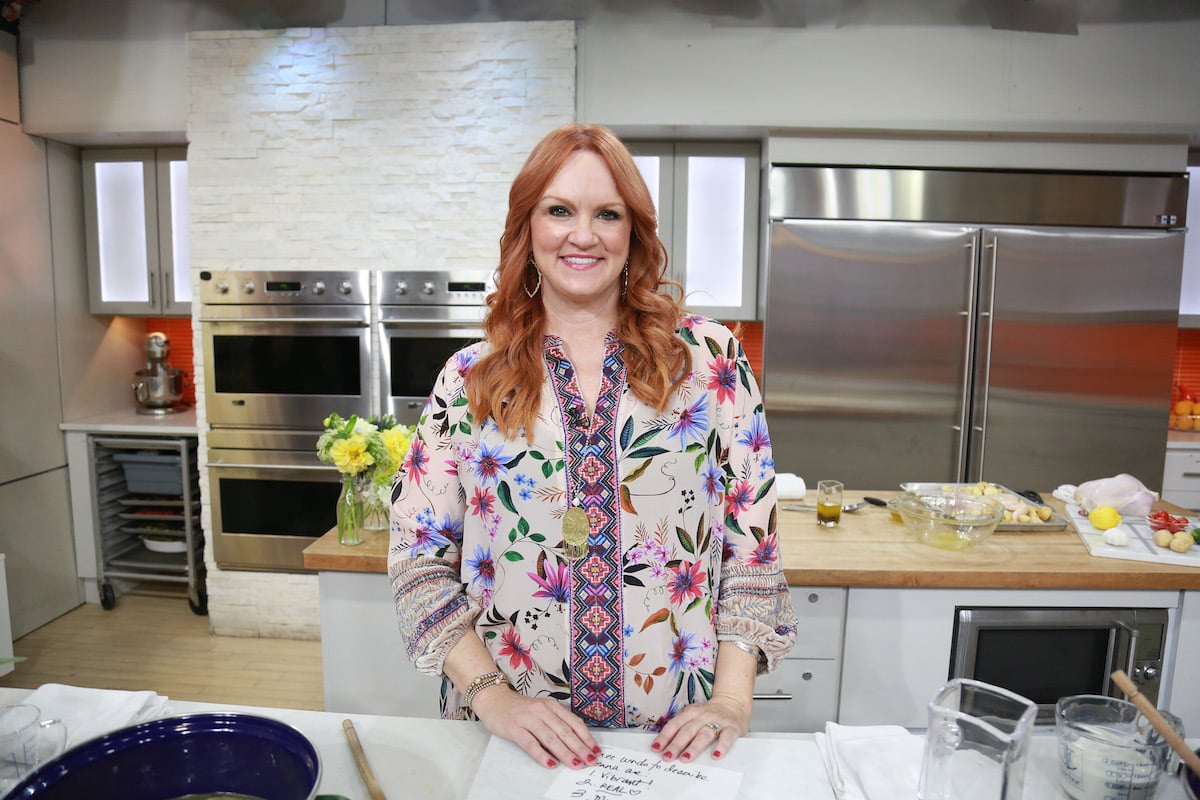 Ree Drummond's fish tacos recipe uses a quick shortcut
Drummond demonstrated how to make her roasted chipotle fish tacos during an episode of The Pioneer Woman dedicated to spicy recipes.
She started by assembling a quick glaze. "I am gonna go ahead and make a glaze for what is going to be probably the best fish taco recipe that has ever come out of this kitchen," the Food Network host noted.
Drummond combined chipotle peppers, adobo sauce, olive oil, honey, lime zest, and lime juice in a bowl.
Then she made the slaw, calling it "sort of the foundation for the fish." Drummond placed a package of broccoli slaw in a baking dish. "Broccoli slaw is such an awesome convenience ingredient," she said. "It's basically just slivered broccoli with some carrots and cabbage. And you can eat it as slaw but you can also kind of roast it as a veggie in the oven, which is pretty amazing and revelatory."
The Pioneer Woman star drizzled olive oil over the slaw, sprinkled it with salt and pepper, then tossed it well. She scattered sliced mini peppers and sliced serrano peppers over the salw. "These recipes are all about spice, but if you want to kind of have the flavor of the peppers and not all the spice, you can take the seeds and membranes out," she explained.
'The Pioneer Woman' star's tacos use cod fillets
Drummond moved on to the fish, using cod fillets for the recipe. She placed the fish skin-side down on top of the slaw and peppers. "I love cod. It just kind of reminds me of like, cafeteria fish from the '80s," she said. "I used to eat at a cafeteria with my grandma, Ga-Ga, and we always got their cod almondine. It was so good."
She poured the chipotle glaze over the fish. "And it'll kind of seep down into the slaw a little bit but basically it's gonna make that fish just so amazing," she said.
Drummond baked the fish in a 425 degree Fahrenheit oven for 18 minutes. After it baked, she flaked the fish with two forks to break it up, then squeezed lime juice over the top for additional flavor.
To assemble the tacos, Drummond blackened corn tortillas over the stove burner, added the fish, peppers, and slaw. She finished the tacos with sour cream, hot sauce, and cilantro.
"This is my favorite kind of food right here," Drummond said.
The full recipe is available on the Food Network website.
Drummond's fish tacos earn rave reviews
Based on the Food Network recipe's reviews, Drummond's fish tacos recipe is a hit. "I have made so many fish taco recipes! This one is by far the easiest and the tastiest!" one person shared. "I honestly don't think I'll ever try a different recipe."
Another reviewer noted, "Good. Easy. Quick. That says it all. You can also use your own, sliced cabbage, onions, and carrots, if you have them on hand."
"I thought this was great. The reason it was so good is because it was unexpected," another reviewer wrote. "In order to enjoy it, you have to let go of the idea of a traditional fish taco, with a cold, fresh slaw on top. To me, the warm slaw really enhanced the dish and helped to deliver the heat. Certainly a spicy dish, but the sauce is flavorful, with a honey and chipotle-forward flavor. Squeezing the fresh lime after cooking helps to give a bright freshness."
RELATED: 'The Pioneer Woman': Ree Drummond's 16 Minute Steak and Potatoes Recipe Is the Perfect Quick Dinner