'The Pioneer Woman': Ree Drummond's Giant Sheet Pan Pancake Is a Genius Breakfast Recipe That Feeds a Crowd
Pancakes are a breakfast staple but when you have to feed a crowd, it's irritating to stand at a griddle or frying pan to make enough. Ree Drummond has the perfect solution — making one giant sheet pan pancake that can be customized to suit everyone's tastes.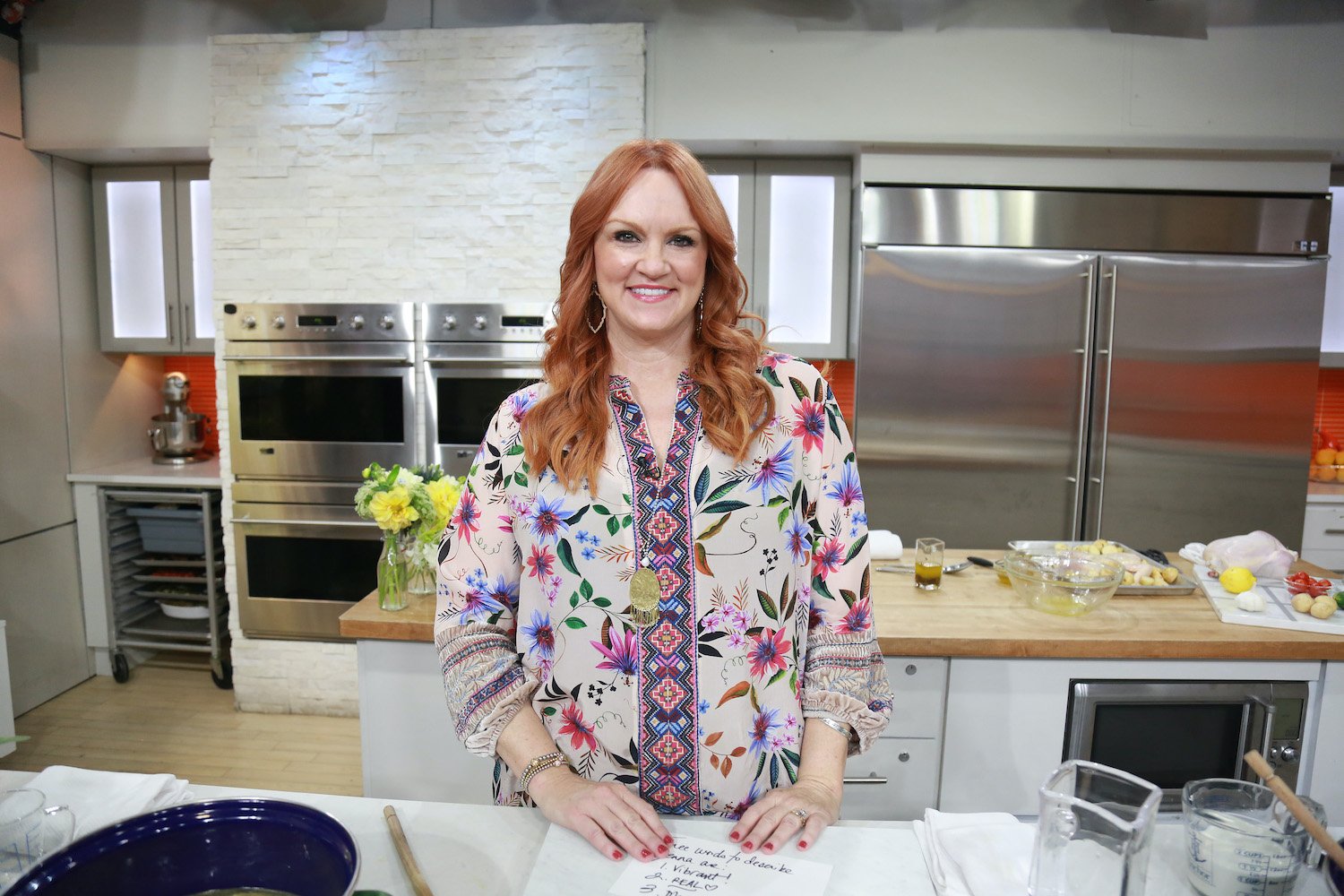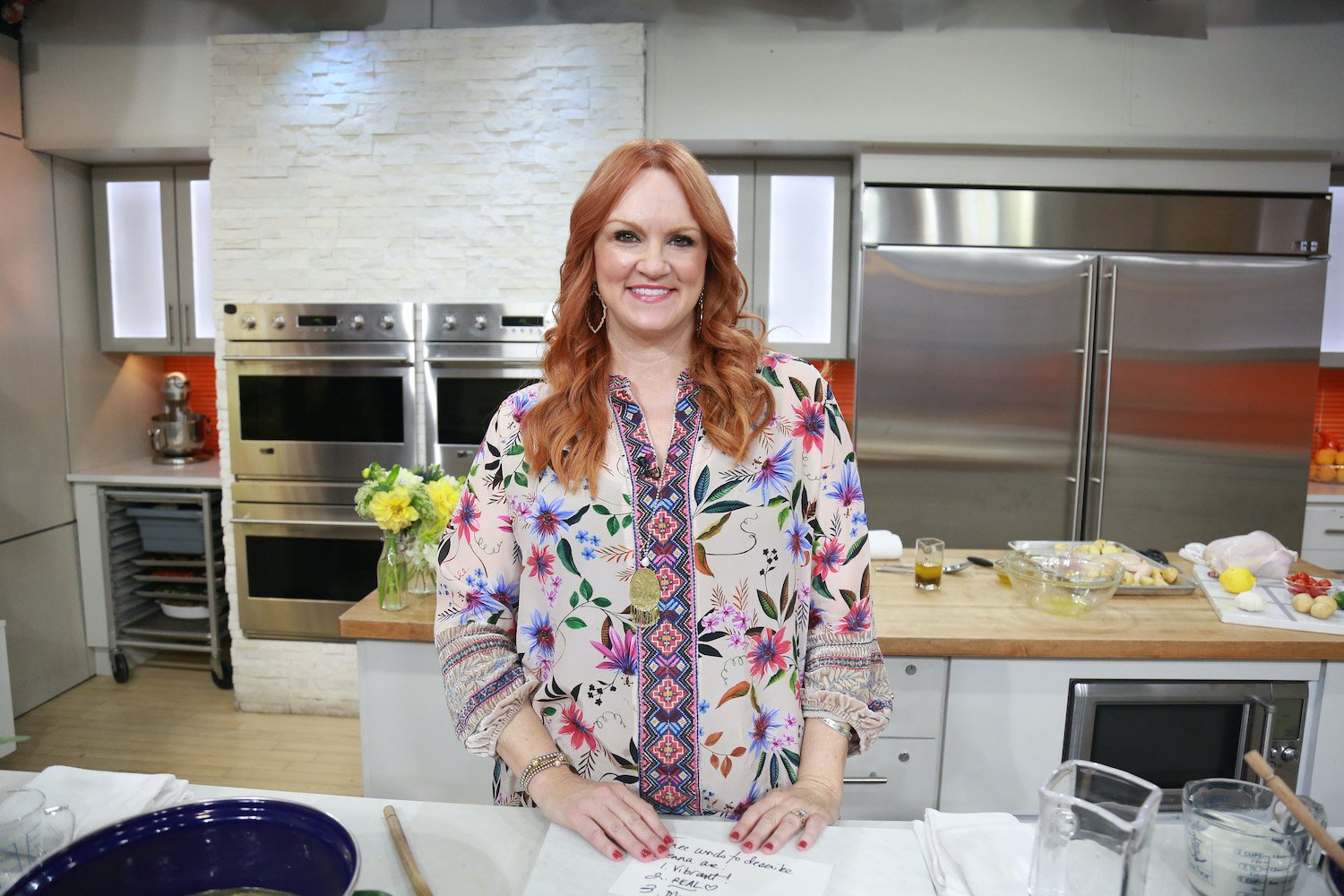 Ree Drummond developed the easiest crowd-pleasing sheet pan pancake
Drummond's sheet pan pancakes recipe was featured in Food Network magazine, with an explanation that, during the coronavirus (COVID-19) pandemic, Drummond "gave herself permission to chill out and take some shortcuts." The recipe introduction indicates, "Her seventh cookbook, The Pioneer Woman Cooks: Super Easy!, reflects her current zero-stress attitude in the kitchen."
Drummond shared, "It was really fun developing the recipes. I'd made many of them on my show during quarantine, and to me it was a creative challenge to strike a balance between home cooking and convenience cooking."
The sheet pan pancakes idea was a stroke of genius which "save her from having to babysit individual pancakes on a griddle. They also include a triple whammy of toppings — strawberries, blueberries and chocolate chips — so everyone in the family is happy. What's the Pioneer Woman's favorite of the three? 'Yes to all!' she says."
'The Pioneer Woman' star uses a blender to whip up her quick pancake recipe
Drummond demonstrated how to make her sheet pan pancake recipe on an episode of The Pioneer Woman, noting that using a blender "makes it doubly easy."
She blended together milk, eggs, sugar, baking powder, flour, melted butter, and vanilla for 30 seconds. "Years and years ago I was trying to figure out the secret for making pancakes that taste like pancake house's [pancakes] — and vanilla is the secret," Drummond shared.
The Pioneer Woman star generously greased a sheet pan with butter, poured in the batter, then put strawberries on one side, blueberries on the other, and chocolate chips in the third section. Drummond baked the giant pancake in a 425 degree Fahrenheit oven for 25 minutes.
You can find the recipe on the Food Network website.
Drummond has no shortage of pancake topping ideas
If you're more of a pancake purist, Drummond demonstrated her recipe for perfect pancakes on The Pioneer Woman, with ideas for plenty of toppings. She made a sweet strawberry topping by hulling and cutting the fruit in half and combining them in a bowl with sugar, vanilla, and lemon zest. "I love combining sugar with strawberries because the sugar just draws out all those juices and it just makes this natural syrup — perfect to top pancakes with," Drummond explained.
The Food Network host also made a vanilla bean caramel sauce by combining brown sugar, heavy cream, salt, and butter in a saucepan. "This is a super easy caramel sauce to make," she explained as she scraped the inside of a vanilla bean and added it to the sauce. She heated the sauce until it was bubbly and thickened.
To make the pancakes, Drummond combined cake flour, baking powder, sugar, and salt, then mixed everything in a bowl. In another bowl, she mixed eggs, milk, and vanilla. She stirred the wet ingredients into the dry ingredients and drizzled in melted butter "to really send the batter over the top." Drummond recommended using a quarter cup measuring cup to spoon perfect amounts of batter into the pan.
Finally, Drummond assembled a pancake bar with bowls of various toppings: sweet strawberries, fresh blueberries, bananas, blueberry yogurt, chopped bacon, butter, chocolate chips, vanilla bean caramel sauce, whipped cream, and pancake syrup.